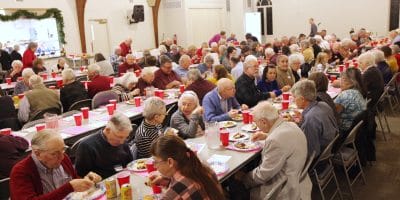 The groundhogs are everywhere. They are stuffed toys sitting amongst dishes of sauerkraut and jars of pickled eggs laid out on tables. A portrait painting of one is propped reverently on the piano in the corner, beside a makeshift shrine where an opened can of birch beer sits in offering. There's a crockpot of barbecued groundhog, according to the handwritten sign.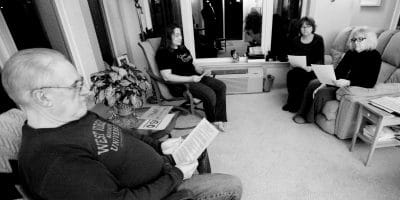 The conversation begins on the condition of anonymity, the topic a deeply personal and painful one for this man – his abuse as a teenager at the hands of a Catholic priest. He's come to Harrisonburg to meet with a group of fellow survivors of sexual abuse.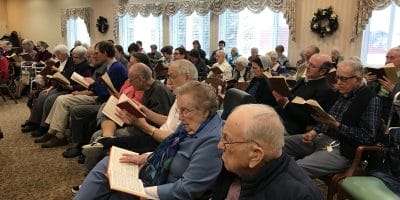 On New Year's Day, about 370 people gathered to sing at Weavers Mennonite Church just west of Harrisonburg, and several hundred more listened in by phone. While most participants arrived by car, some Old Order Mennonites came by horse and buggy, helping keep alive the area's long tradition of a capella singing from a hymn book called the Harmonia Sacra.