Photos by Holly Marcus
On Wednesday, Nov. 14, opening night of the 2018 Super Gr8 Film Festival, awards for various film categories such as "Best Performance" and "Best Audio" are lined up and ready to be awarded to filmmakers.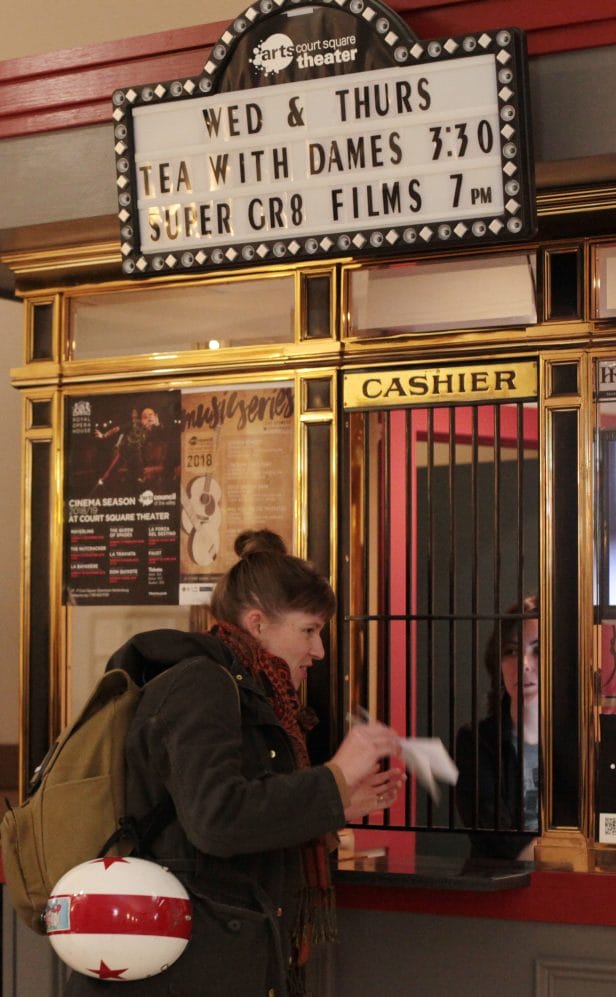 The 9th edition of Harrisonburg's "film festival unlike any other" opened downtown. Beginning at 7pm tonight, 15 more three-minute films shot on classic Super 8 film will premiere at the 2019 festival's second and final evening.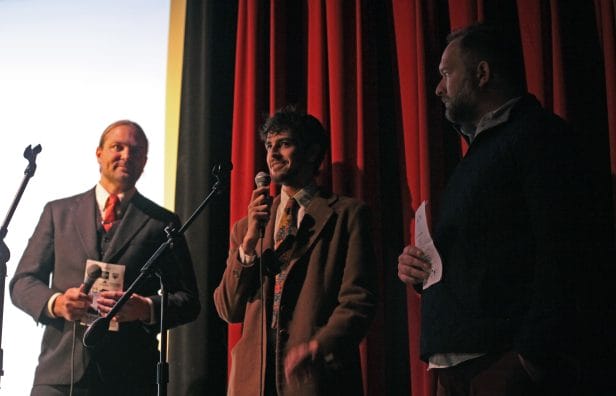 Patrick Fitzgerald (center), a former filmmaker and organizer at the Super GR8 Film Festival, speaks along with festival founders Paul Somers (left) and Tim Estep on opening night.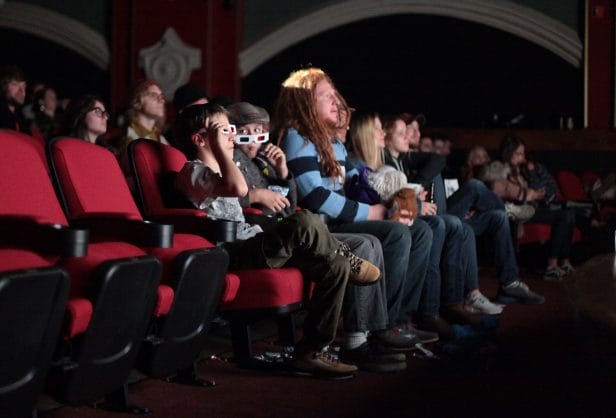 A 3-D film debuted for the first time at the festival on Wednesday night. Glasses to view the film in 3-D were handed out to the audience.
And for your viewing pleasure, Big Jay's Guided Tour of Historic Harrisonburg, winner of Best Film at the 2017 festival:
[vimeo 247658519 w=640 h=360]