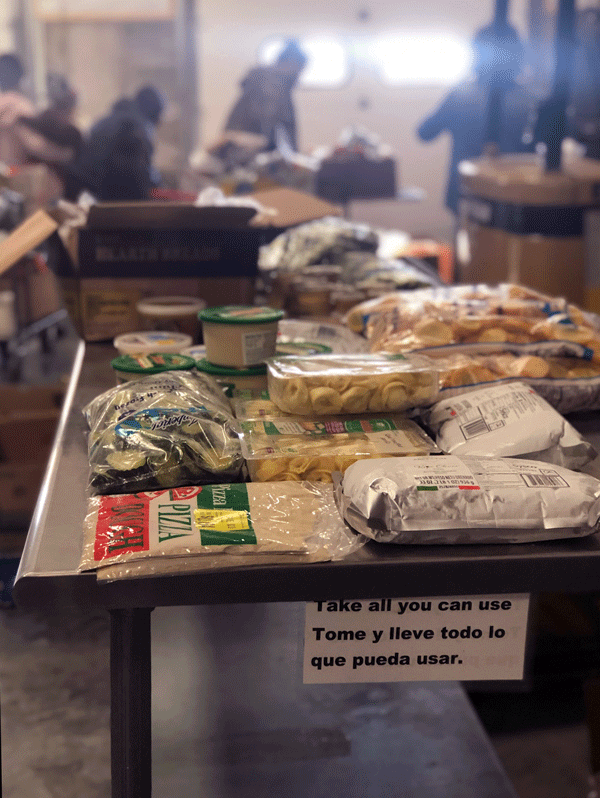 By Bridget Manley
Weeks after the government shutdowns ended, food banks and pantries in Harrisonburg are bracing for a spike in demand this month to respond to what's called "the S.N.A.P. gap."
This "gap" is another ripple effect from the 35-day federal government shutdown that ended Jan. 26. Because of concern over how long the shutdown might last, officials overseeing the Supplemental Nutrition Assistance Program —or S.N.A.P. Program —provided benefits to recipients two weeks early for them to buy groceries.
For most recipients, that meant an early January boost gave them more food money up front, but it also means many will have to go as long as 55 days between then and their next round of benefits in March.
This is worrying staff at the Blue Ridge Area Food Bank, who have been preparing for this potential crisis for the last few weeks, said the food bank's CEO Michael McKee.
"We really are anticipating that this will become a problem around the middle of February," McKee said. "Just by coincidence, coinciding with the time that we should know whether we are heading into another government shutdown or not."
Lawmakers were still working late Wednesday on a deal to fund government agencies before Friday's deadline.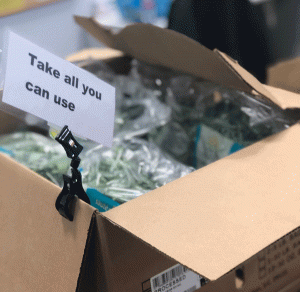 The Blue Ridge Area Food Bank is a regional food bank, acquiring food from across the nation and servicing food pantries, shelters and soup kitchens that directly serve people in need.
"We are concerned that we may be overwhelmed," McKee said. "We have been storing a lot of food in anticipation of the discontinuation of S.N.A.P. should the shutdown have continued, so we think we are going to be prepared for the S.N.A.P. gap."
Cold winter months are always harder on those who can't afford their bills, McKee said, because many people have to choose between paying for heat or food.
"When you're living on very little income, every month is an agonizing exercise in choice-making," he said. "Do I pay the utility bill, or do I buy groceries? Do I put gas in the car to get to work, or do I feed my family? Do I pay the rent this month? Everyone who is living on very little income is juggling."
Hope Distributed in Harrisonburg, a pantry that's served by the Blue Ridge Area Food Bank, helps feed 24,000 people in the Shenandoah Valley each year. The food pantry is set up like a grocery store, and those in need can come shop for what they need.
Skip Weakly, a volunteer with the food pantry for the last 10 years, said the pantry serves between 75 and 100 families each Saturday. After showing proof of income, Weakly said, a person can come in to shop for food once during a month.
"The bigger your family," Weakly said, "the more the need."
Jenny Meadows, administrator with Hope Distributed, said so far, while they have seen a normal increase in need because of the time of year, they have not seen a drastic spike because of the "S.N.A.P. gap" yet
If they do see a sharp rise in demand over the next few weeks, Meadows said she's confident they can handle it.
"In our new larger facility, we are able to order food based on what we need," Meadows said. "For us right now, based on the amount of food we have it wouldn't be an issue."
Amanda, a single mother of five children who gave only her first name, said she relies on S.N.A.P. to help feed her children when her other bills take up her entire paycheck. Currently working part time, Amanda is looking for full time work in Harrisonburg but hasn't found it yet. And she said while she has been able to budget her S.N.A.P. benefits from last month, it's been tough.
"At this point, I haven't paid rent this month and almost had my lights shut off," she said. "My radiator went out in my car and I have to have it for work. It was $550 so it set me back."
Amanda said without S.N.A.P. benefits, she would not know how to manage.
"I could not imagine having to think about how to pay for food or even how to explain that to my children," she said. "I always have a fear that if I don't hoard some of my S.N.A.P. until the next month, then it will be taken away, and I don't have a backup plan."
The benefits each person or family receives varies based on income and number of people in a household.
McKee said S.N.A.P. benefits are not a whole lot of money to begin with, but that it may help close that gap. "No one can make a couple hundred dollars a month for groceries last for six weeks. No one."
"I think if we really understand that S.N.A.P. is an efficient program and that the people receiving S.N.A.P. are truly in need — 86% of recipient households have a senior or a child or someone with a disability in them — that this is not a matter of sound money management," McKee said. "The benefits are pretty meager relative to the level of need, and no one could possibly stretch meager benefits for six weeks."
Amanda said it's hard to think of what she'd have to do without S.N.A.P. benefits for food.
"I would have to find food banks. We would have to go without for a while. Until I could find a better job," she said. "I don't know, honestly."
---
Journalism is changing, and that's why The Citizen is here. We're independent. We're local. We pay our contributors. and the money you give goes directly to the reporting. No overhead. No printing costs. Just facts, stories and context. Thanks for your support.