As part of our first birthday celebrations, we asked community members to submit a piece about Harrisonburg – it's past, present, and future. This is part three in the series.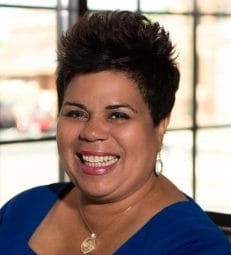 Deanna Reed, Mayor of Harrisonburg
First, I want to say congratulations to The Citizen for making such a huge impact on Harrisonburg and being an alternative voice for our community. Congratulations to everyone who has contributed to The Citizen's success this past year. I have enjoyed working with each one of you and I respect the quality of journalism each of you display.
My thoughts as I reflect on the past year turn toward a matter that is the very essence of what Harrisonburg is today: our diversity is our strength.
In the past year, we have faced the challenges that have greeted us with love and grace. We are a compassionate city with an authentic soul, and we have embraced our diversity to make us something truly special.
Our City Council is the most diverse it has ever been, and voices and communities are being represented that would not have been in the past as a result of the diversity that you have placed into elected office. And we continue to see the impacts of that every day:
We are coming together in record numbers at our African American, Hispanic, PRIDE and International festivals.
The City is partnering with the county to memorialize Charlotte Harris – the only African American Woman documented as being lynched in the state of Virginia.
Our school system continues to be a tapestry of cultures, with close to 70 different languages represented in our school system. We have welcomed the community vision our new Superintendent has displayed in bringing us all together.
And our new Police Chief has put community first, by building relationships and breaking down barriers that are making us safer every day.
We are moving forward as a community, and yes, I know we still have issues and challenges. However, as the black woman from the Northeast Neighborhood who has the honor and privilege to represent her hometown on council and as Mayor, I see how far we have grown as a community. I am proud of who we are, and I know we will face the challenges before us together as one community.