By Kyle Kirby, contributor
As a nascent business in 2017, IN2GR8ION and its founder Chad Walters got the kind of social-media fueled national exposure that entrepreneurs dream about.
Ginger Minj, an old friend of Walters', agreed to wear one of the wigs IN2GR8ION created. Minj, who was on tour at the time, had a massive platform with more than 170,000 followers on Twitter and a national following after finishing as the runner up on the seventh season of "RuPaul's Drag Race" in 2015. Minj tagged IN2GR8ION — pronounced integration — on social media, opened up many opportunities for the new business.
"Just like fashion, just like music, it's got to be on the right person at the right time, in the right place. That being said, she's not the breath of life in the business, as much as she's the cherry on top," Walters said. "The breath of life in my business is all the local queens that perform at the local bars who breathe the life of the culture."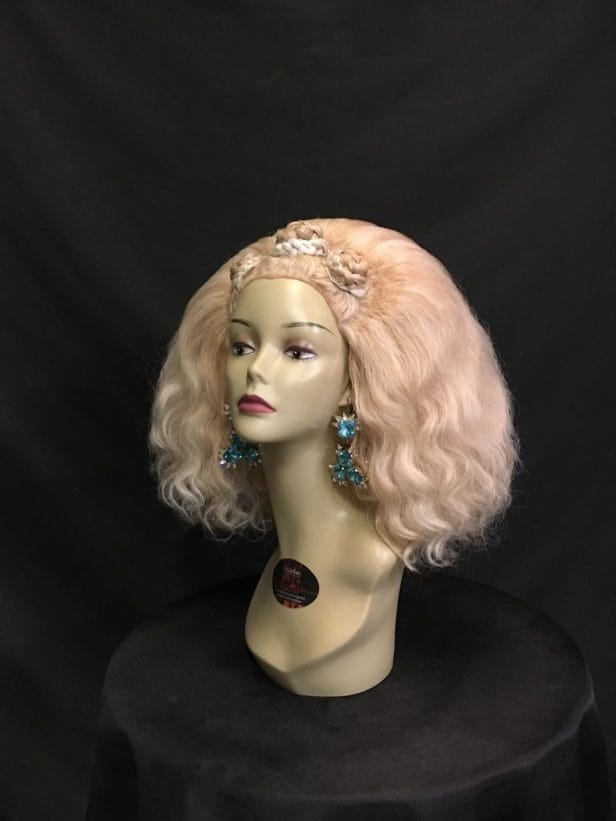 April 2020 will mark three years of professional wig-making for Walters. What began as a hobby to run parallel with the drag performances of his partner, Chad Sager, has now become a full-time career for the Rockingham County resident.
The name IN2GR8ION came from Walters' desire to "integrate all of my knowledge from performing … helping others with their pageants and performances … plus my own experience of trial and error — more error than trial. Just integrating all of my creativity into one business: doing the wigs."
Using his Mt. Crawford home as a base of operations, Walters fashions most of the wigs out of synthetic material. Recently, however, he's begun making wigs with natural hair, which would be more suitable for everyday use.
Walters said the density of the synthetic fibers is much better for creating the big, outrageous styles that he and his clientele love.
With help from his assistant Liam Major, who performs as Genesis Knight, Walters ships the wigs all over the United States and occasionally internationally.
"If you had asked me three years ago if this would be something I'd be doing full time, I'd have called you a liar," Walters said.
Minj also asked Walters to create the wigs for her role in the Netflix film, Dumplin', featuring Jennifer Aniston. Walters stated that it was exciting to be working at that level. But he remains modest.
"At the end of the day I'm just a dude in the garage making wigs," he said. "It's cool to see people appreciate what I love to do."
Sager, who performs as Jayda Knight, was the first model for Walters' wigs. "We wore it, we learned," said Sager with a smile. Sager has been doing drag for 15 years, and is the CEO and co-founder of Rhinestone Productions, a performance and event venue.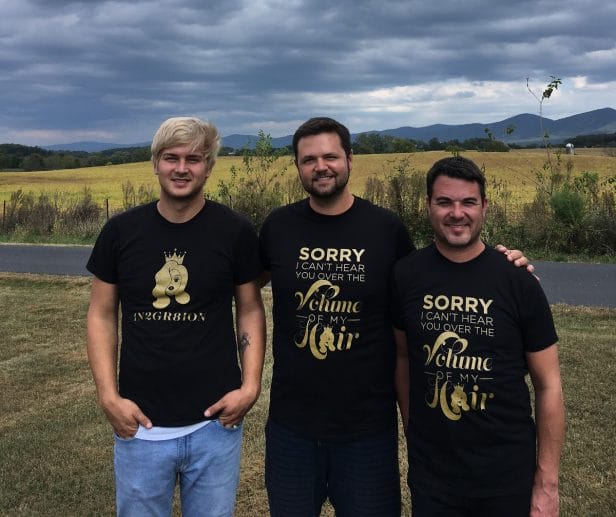 Walters was working full time in the financial industry, and making wigs was "…just my creative outlet. Jayda Knight was the first muse, and [I did] a lot more error than good, but he wore it nonetheless…I wasn't selling, just making."
Walters has posted five wig-making and wig-styling tutorials, which are available for purchase on the IN2GR8ION website. When The Citizen asked Walters about his trade secrets, he demurred.
"They're not secrets because if I figured them out anybody can," he said. "We all have our own little ways of discovering things that work and don't work, which is fun."
Chi Chi Ray Colby, a local queen with 20 years of experience, offered the highest praise for the company.
"Chad and team IN2GR8ION [are] nothing less than absolute hair gods with magical hat creating powers within their fingers. Not only are the wigs amazingly designed, they last!"
Journalism is changing, and that's why The Citizen is here. We're independent. We're local. We pay our contributors, and the money you give goes directly to the reporting. No overhead. No printing costs. Just facts, stories and context. Thanks for your support.