By Kyle Kirby, contributor, with photos by Randi B. Hagi
A thin film of cold water covered the floor of the drainage system near Roses, and rusty bolts served as precarious hand holds on the wall of the dark tunnel.
So goes the entrance to Andre Shank's first mural in downtown Harrisonburg.
Shank grew up in Harrisonburg and moved to Richmond when he was 22. On a visit to his hometown in 2013, Shank teamed up with Paul Somers, owner of the Golden Pony, and Andrew Jenner, who is now one of the publishers of The Citizen, to create one of his first murals: the duck in the covert.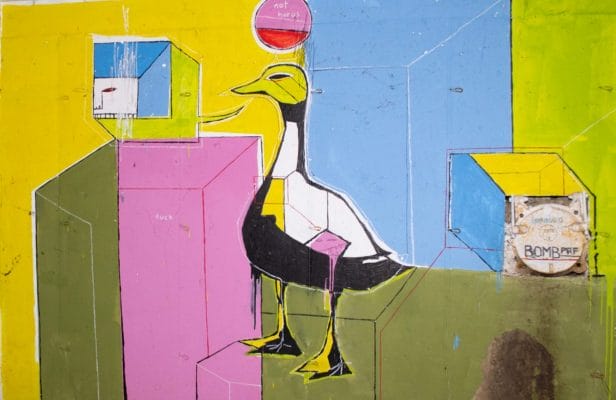 Since those humble beginnings in a drain tunnel, Shank has gone on to create several more prominent murals across Harrisonburg, among the first to embrace a trend of sprucing up walls and flat surfaces around town. A new one, for instance, appeared on the RISE Church this fall. Painted with a bluestone wall and a tree-lined road, this mural welcomes people entering from the western side of town. 
"I like that it's public," Shank said. "[Murals] are created for the public, not necessarily an art world, or group of enthusiasts … Love it or hate it, you get to project something that you came up with and put that in a public space."
In 2014, the owner of the Benny Sorrentino's on South Mason St. discovered a photo of the duck mural online, and contacted Shank to do a mural inside his restaurant. The two eventually met and Shank was asked to paint the large concrete wall on the right side of the pizza joint. Since then, Shank has created large artworks for almost every one of the 20 Benny's locations. 
"They give me full creative freedom," Shank said. "We just hash out a budget and that's it. Sometimes they don't even know what I'm painting until I send a picture of the final product. I couldn't ask for a better client." 
In 2014, Shank also painted the lower patio of the Golden Pony, then known as the Blue Nile. At the time it was run by the Arefaine family, who had emigrated from Ethiopia as refugees. In honor of their heritage, Somers — who was then the bar manager — asked Shank to create a mural of several historical Ethiopian figures.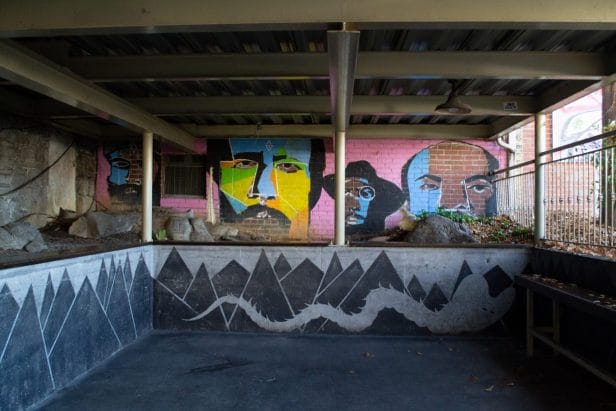 "Murals are a huge benefit to the city…making it more vibrant and alive," Somers said. "People know them, and they become part of your consciousness." 
After that, Shank created the Lucy Simms mural on the Elizabeth Street parking deck in 2015. Simms was born into slavery and later became a renowned educator at the Hampton Institute.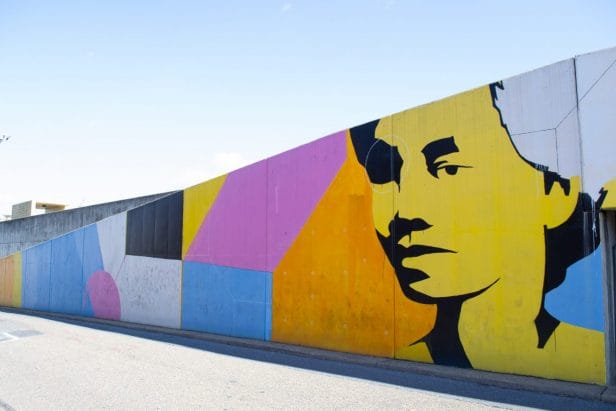 The Harrisonburg Downtown Renaissance, the Arts Council of the Valley, and City of Harrisonburg conceived the idea of a mural as a revitalization project. After asking for concepts, the group selected Shank's design, which was funded by a grant from the Arts Council. 
The following year, he created murals in Ruby's Arcade. Additionally, Shank and another artist, Mickael Broth, created a mural near the train tracks beside what are now Restless Moons Brewing and Bittersweet Bakery.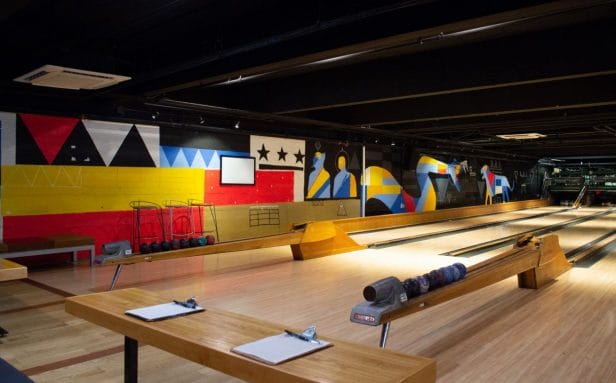 Shank said he hopes to continue doing murals around Harrisonburg. And his are part of a broader tapestry of artwork across town. 
In spring 2018, several artists collaborated to create murals on what is now Habana Cafe. Emily Reese Hall, Maressa Cortes and Torie Topor teamed up with a group of local high school students as part of Art Mobile, a now defunct arts group, and opened painting the mural to public as well. 
In 2011, James "T.J." August Warsing Jr., painted the fantastical mural outside what was once his art gallery and tattoo parlor, next to the Indian American Cafe. He partnered with a friend named Greg Ballou, and the duo funded the soaring pterosaurs out of their own pockets. 
A multi-faceted artist, Warsing also works in dermagraphics, marble and glass etchings and wood carving. 
"I enjoyed doing it [the mural]," he said. "I'm happy that it's still there, and hope it will continue to be."
Journalism is changing, and that's why The Citizen is here. We're independent. We're local. We pay our contributors, and the money you give goes directly to the reporting. No overhead. No printing costs. Just facts, stories and context. Thanks for your support.