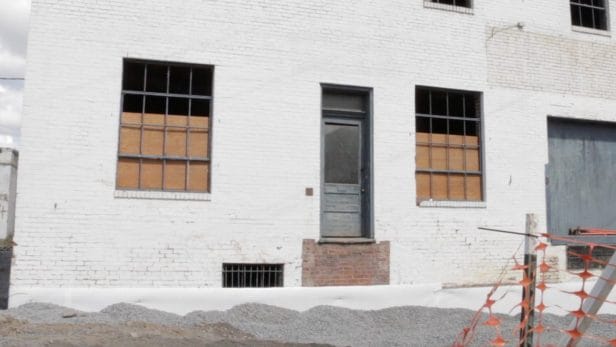 By Kevin Gorman, contributor
Amanda Friss says Harrisonburg is ready for a new local book store, so she is preparing to launch Parentheses Books with plans to open it in the spring.
Friss is launching her Kickstarter campaign Monday to generate start-up funds for the shop.
It will be located on the corner of North Liberty and West Gay streets, across the street from Magpie Diner. Parentheses Books is one of the first tenants lining up to be in what will become the Liberty Street Mercantile. The Liberty Street Mercantile is the latest renovation project from Magpie Diner Owner Kirsten Moore. 
Friss said she is looking forward to bringing a bookstore to Harrisonburg and hopes the community will become as excited as she is. During this interview, Friss explains what's behind her idea, and you'll catch a glimpse at its future space:
---
Journalism is changing, and that's why The Citizen is here. We're independent. We're local. We pay our contributors, and the money you give goes directly to the reporting. No overhead. No printing costs. Just facts, stories and context. We're also a proud member of the Virginia Press Association. Thanks for your support.