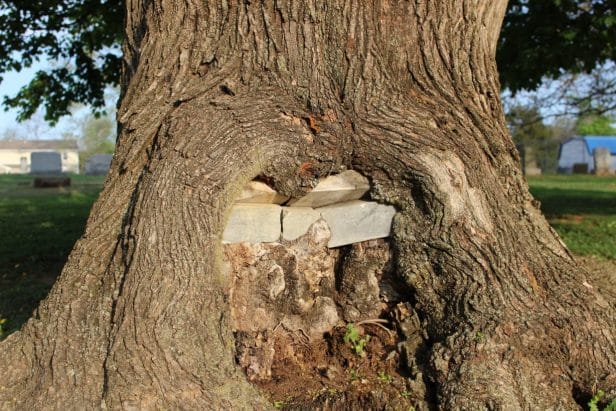 A contributed perspectives piece by the Climate Action Alliance of the Valley (CAAV)
Editor's Note: This is the latest installment of a regular series of contributed news roundups about statewide environmental and news. This piece highlights, with links to further coverage in various media outlets, recent environmental news stories of significance to Virginia, with a focus on energy and the environment.
Energy
Virginia's Governor issued his Energy Plan. A Southwest Virginia editor noted that the "plan shows the changing politics of energy [with] … the Republican governor of a coal-producing state who is not talking up coal." A long-time follower of Virginia energy policy and laws expressed skepticism, asking "You call that an energy plan? Youngkin doesn't have a lot of ammunition to use against the switch to renewable energy." She argued that the Governor's document is not actually a plan and doesn't meet the statutory requirements for what each Energy Plan must address.
Canary Media graded Virginia a B on fostering community-led clean energy; its grades "reflect whether states have a range of policies to promote community-led clean energy." The Institute for Local Self‑Reliance's Community Power Scorecard also rated Virginia a B on "how [its] policies help or hinder local clean energy action." The Metropolitan Washington Council of Governments (MWCOG) announced "the greater Washington, D.C., region [exceeded] its 2020 goal of reducing greenhouse gases 20% below 2005 levels, thanks to "Fewer miles traveled on the roads along with a drop in energy usage in buildings facilitated by the pandemic-induced lockdowns in 2020 along with a cleaner power generating grid." Virginia Conservatives for Clean Energy reported that the Port of Virginia plans to transition to 100% Clean Energy by 2024 through "a new power purchase agreement signed this year [that] will allow it to power all of its energy needs with solar, nuclear and wind resources through Dominion Energy."
"Virginia Attorney General Jason Miyares is joining 18 other states in an investigation of six major American banks over their environmental, social and governance, or ESG, investing, citing harms to Virginia farmers and companies. ESG is an umbrella term used to describe companies' consideration of environmental, social and governance factors such as climate change and diversity, equity and inclusion efforts in their business dealings."
Protestors from Pulaski County visited with legislators in DC to express their views about the climate justice aspects of the Mountain Valley Pipeline (MVP) project. There is a pending appeal from environmental groups of a previous water crossing certification because of prior MVP violations of water quality standards. The "three-judge panel with a history of tossing out permits for the Mountain Valley pipeline appeared ready … to reject yet another approval for the natural gas project." "MVP owners "decided to withdraw eminent domain actions against land in North Carolina the company sought for its Southgate extension, a 75-mile offshoot of the main pipeline that would carry gas from Pittsylvania south to Rockingham and Alamance counties." However the owners denied "giving up on [the] Southgate Extension after [its] eminent domain pullback [was] cheered by opponents."
Given the Governor's intent to withdraw Virginia from the Regional Greenhouse Gas Initiative (RGGI), some legislators are considering what legislative remedies might lessen the impact on ratepayers of the utilities' passing on to consumers their costs associated with participation in RGGI. "One legislator, however, wants the General Assembly to change how utilities such as Dominion Energy pass along those costs, asserting that adding them to the base rate could help customers by prompting more scrutiny from regulators."
Following a request for reconsideration, the SCC has let stand its determination that $55.10 is a reasonable monthly administrative fee for Dominion's multifamily shared solar administrative fee. Critics believe the fee "is too high. But those interested in a different solar program for people who live in multifamily housing like apartments will see a lower administrative fee ($16.78) than initially proposed by the utility…. Both programs were created by legislation in the 2020 session to expand options for solar use, with the shared solar program intended for those with solar restrictions like shady yards. The multifamily solar program was intended to be used by those living in apartments."
"The Wood Brothers Road Solar project will be located on a portion of an active soybean farm in Middlesex County, where it's slated to reach commercial operation in the first half of 2024. Along with adding solar energy to the farm's harvest, Wood Brothers also provides supplemental income to the landowner in the form of land lease payments over the lifetime of the project." Goochland County wants to "get ahead of requests for solar projects" and its supervisors "voted unanimously to begin the process of amending the county's current ordinance governing those operations."
"Dominion Energy … proposed 23 new solar and energy storage projects totaling over 800 MWs that could power more than 200,000 Virginia homes at peak output." The company announced its "acquisition of a 15.7MW battery storage project in development" as part of its plan. One of its planned solar projects is "an 835-acre, 100-megawatt solar array at Dulles Airport. Loudoun County Supervisors "advanced for action a proposal to rezone the airport land to an industrial district [from its current residential zoning], a holdover from the land's pre-airport history …. But until now the need to change that zoning has never arisen—the Metropolitan Washington Airports Authority is exempt from local zoning control for airport-related development." Dominion also plans "to build [a] city‑block-sized electric vehicle charging park [in a vacant parking lot in] downtown" Richmond. The non-profit Partnership for Smart Growth reacted: "While we support EV's, this is still a parking lot (albeit with some green space) in a city seeking to become less car dependent."
A long-planned mountaintop wind farm, the Rocky Forge Wind project in Botetourt County, received renewed approval from the Virginia Department of Environmental Quality. If the project is completed, it would be the state's first on-shore wind farm.
Citing his "all-of-the-above" Virginia Energy Plan," the Governor said he will seek $10 million from the legislature for an "Innovation Fund for research and development of innovative energy technologies including nuclear, hydrogen, carbon capture and utilization and battery storage." After Governor Youngkin declared his support for a "push for small nuclear reactors" in coal communities, Virginia's and West Virginia's House Speakers both jumped on board. The Governor also announced that the Energy DELTA Lab, "an outgrowth of the Southwest Virginia Energy Research and Development Authority, which the General Assembly created in 2019, will "pitch [previously set-aside] land for energy companies who are looking for a place to test new technologies – be it solar and wind or hydrogen or carbon capture or … small nuclear reactors." Local citizen groups expressed concerns about nuclear development and about the lack to date of community engagement. An editor wondered whether "Youngkin's nuclear pledge to Southwest Virginia [is] full of potential or just empty." A Virginia Tech professor and "director of the nuclear engineering program" argued that "Virginia is well positioned to be a leader in nuclear energy."
Climate and Environment
A planned landfill in Cumberland County is raising concerns because of its proximity to a historic Black School. A Southwest Virginia group is pushing "for [a] halt to open burning at [the] Radford Army Ammunition Plant" because of concerns about undesirable health risks. The Virginia Department of Health's Division of Onsite Water and Wastewater Services will reexamine its sewage handling and disposal regulations; such a review was last done 20 years ago. The current effort is spurred by "climate change pressures" that cause flooding of septic systems from "sea-level rise and intensified rainfall." Ironically, a state "Program [that] provides safe water and septic to Virginians [is now] out of funding.
Kroger grocery store chain began "effort to eliminate single-use plastic bags in mid-Atlantic stores [with its Henrico County store piloting the] bag program."
During a recent meeting of the Chesapeake Bay Executive Council … to set goals for 2025, Virginia's Governor acknowledged that Virginia will not meet federal guidelines for Chesapeake Bay cleanup by 2025, despite "the General Assembly [having] dedicated record funding this year to state programs that help farmers pay for pollution reduction practices like streamside fencing. About three-quarters of the pollution reductions Virginia still has to achieve are expected to come from the agricultural sector." The Environmental Protection Agency just issued its own mixed though generally sunny assessment.
"Farmers and landowners can access a record $235 million next year in state funds to help pay for an array of practices aimed at protecting the nation's largest estuary. The funding is available through the Virginia Agricultural Best Management Practices Cost-Share Program." The "Chesapeake Bay Watershed Task Force co-chairs issue[d] $3.5 million in grant funding" through the Chesapeake WILD grants. The awards will protect more than 3,300 acres of fish and wildlife habitat, the restoration of nearly 1,000 acres of forest and marsh habitat and more than 20 miles of rivers and streams across the Chesapeake Bay watershed."
The Chesapeake Bay watershed region is "losing ground" despite efforts to increase tree canopy. Efforts continue to help the declining and endangered fresh water mussel population, with one project happening in the South River, near Waynesboro. This article outlines ways of "Helping the Chesapeake from way upstream."
Following a July flooding event, "Dickenson County [was] awarded $2.2 million from the Virginia Department of Conservation and Recreation (DCR) to fund an acquisition, floodproofing and restoration project in the county." The Governor announced that "State aid for Hurley flood victims to arrive 'well before Christmas.'" However, FEMA denied financial help to Buchanan County property owners after [the] July flood.
The Governor "endorsed eight [abandoned mine] sites in Southwest Virginia for funding by the Abandoned Mine Land Economic Revitalization (AMLER) grant program."
Good news! The American "chestnut is not dead. Every now and then, mostly in remote and rugged areas, a full-grown American chestnut is discovered. And scientists at Virginia Tech recently helped confirm one."
"The Virginia Grassland Bird Initiative works with landowners and farmers in a 16-county region to preserve bird habitat during several species' nesting periods in the spring and early summer. Their working region stretches from Frederick and Loudoun counties down to Augusta and Albemarle." This "program that protects bird populations in the Piedmont, Blue Ridge, and Shenandoah Valley regions is entering its second year." "Conservation of grassland birds may provide incentives for qualifying farmers."
ACTION ALERTS:
Help let Harrisonburg residents know about the no-cost home weatherization opportunity from Community Housing Partners. 50by 25 Harrisonburg will lead a walk-around in several neighborhoods on Saturday, November 12, from noon to 3 pm. Sign up here if you can come out and help your neighbors lower their energy bills.
Learn ways that Harrisonburg can become more healthy and sustainable. Attend this discussion on Nov 10 from 5 to 6:30 pm at the Massanutten Main Library, sponsored by several local organizations including Livable Harrisonburg and Sierra Club/ Shenandoah Group. Join UVA Professor Andrew Mondshein for a presentation on the high cost of mandatory parking minimums.
Check out…
Why not…
Consider becoming a beekeeper? Virginia's Department of Agriculture and Consumer Services will provide help and up to three beehives.
Learn how to protect your farmland from development, and help clean up the Chesapeake Bay, as explained by an Augusta County farmer who succeeded.
Plan a hike through the "Blue Ridge Tunnel, which runs between Nelson and Augusta counties, [and] was recently recognized for its historic significance. The Virginia Department of Historic Resources announced … the tunnel and eight other historic sites have been added to the Virginia Landmarks Register."
The Climate Action Alliance of the Valley (CAAV) is a non-profit, grassroots group in the Central Shenandoah Valley that educates legislators and the public about the implications of the Earth's worsening climate crisis.
---