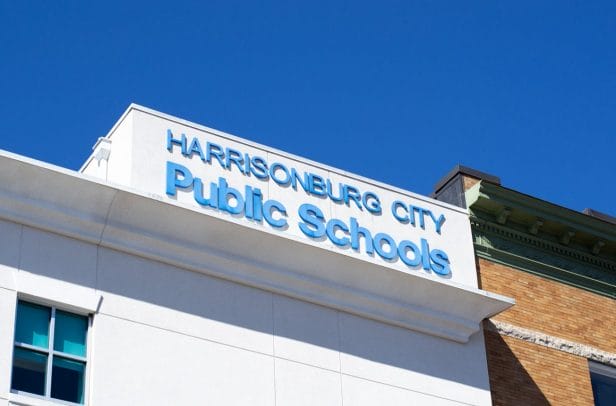 By Bridget Manley, publisher
In an apparent win for the Harrisonburg School Board, Rockingham County Circuit Court Judge Andrew Baugher denied a motion for a temporary injunction on the district's policies and approaches related to students' gender identities and pronouns.
A group of six teachers and parents filed a lawsuit asking the court to step in, arguing that the policies violated their rights as teachers and parents. Specifically, they alleged that the district's policies left parents out of the discussion, and the teachers who signed onto the lawsuit said they felt the district was barring them from informing parents if a child requested using a different pronoun or name.
But in his opinion filed Monday morning in Rockingham County Circuit Court, Baugher wrote that it wasn't a "complete reading of the documents" the plaintiffs submitted with the lawsuit as part of their claim that school employees were "forbidden" from notifying parents if a child were seeking to use a different gender identity or name than what was assigned at birth.
"Those documents, which are alleged to set forth the implementation of the challenged policy and practices, direct teachers to inform the school counselor of gender identity issues and for the counselor to lead a discussion with parents at the appropriate time," Baugher wrote in his opinion. "The documents do not support Parent Plaintiffs' allegation that they will not be notified if their children seek to undergo a social transition."
Baugher went on to write that the complaint did not state that any of the parents children had been subjected to name or pronoun communications from teachers or staff, or that the parents had failed to receive information concerning their own children and such issues.
The teachers and parents were seeking a temporary or permanent injunction on gender policies that the Alliance Defending Freedom — the conservative Christian law group representing the plaintiffs — said violated teacher and parental rights, according to their interpretation of teacher training materials given to school district personnel in 2021.
Judge Baugher dismissed the parents complaints and denied the suit against Richards, but will allow the teachers to proceed in a more narrow way.
"Defendants contend that Teacher Plaintiffs are not prohibited from expressing their faith, but the statute protects more than that. It prohibits the "substantial burden" of religiously motivated practices," Baugher wrote in his opinion. "The Complaint sets forth sufficient factual allegations that Teacher Plaintiffs are being forced to affirm a message that violates their sincerely held religious beliefs….These allegations are sufficient to bring Plaintiffs within the statute."
The judge gave the parents and teachers who brought the suit 14 days to respond to his ruling. If the plaintiffs respond, the school board would have 14 days after that to file its response.
An attorney for the school board and Superintendent Michael Richards declined to comment Monday.
"Teachers shouldn't have to risk their jobs to speak consistently with their core beliefs. Recognizing this, the court has allowed our clients who are teachers to proceed with their claims," Vincent Wagner, Senior Counsel at Alliance Defending Freedom, said in a statement sent to The Citizen on Tuesday. "We are also grateful the court did not condone a policy of withholding crucial mental-health information from parents, and we look forward to a future day when we can protect parental rights in this case."
The case, which went to court on Nov. 1, was filed earlier this summer after months of correspondence between Superintendent Michael Richards and the Alliance Defending Freedom and has since made national news.
Read the entire opinion below:
This story has been updated to include a statement from ADF regarding the judges opinion and more information regarding the teacher plaintiffs.