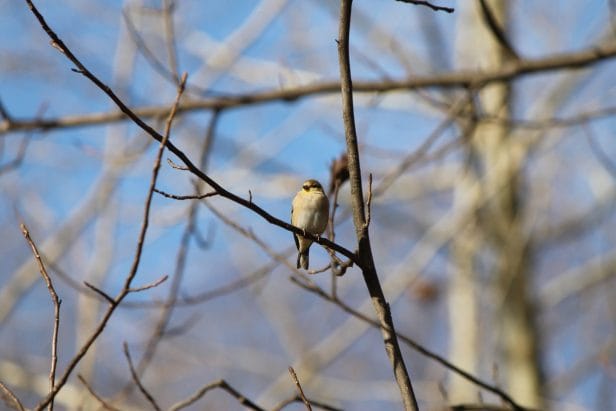 A contributed perspectives piece by the Climate Action Alliance of the Valley (CAAV)
Editor's Note: This is the latest installment of a regular series of contributed news roundups about statewide environmental and energy news. This piece highlights, with links to further coverage in various media outlets, recent environmental news stories of significance to Virginia, with a focus on energy and the environment.
Energy
A public radio station story explored the effects of declining coal on electric bills in Virginia, where natural gas, nuclear power and renewables "now supply far more electricity." The US Energy Information Administration provides extensive data on Virginia's energy profile, including this: "In 2021, natural gas accounted for 57% of Virginia's total electricity net generation, nuclear supplied 30%, renewables—mostly biomass and solar energy—provided 9%, and coal fueled less than 4%."
Data centers are becoming part of the Virginia landscape; their growth is not without controversy. A proposed data center at Bristow in Prince William County is one example of how local opposition can affect a locality's decision-making processes. "The booming data center industry is coming to Manassas…. The data center industry has a massive and growing footprint in Northern Virginia, with Prince William County serving as the epicenter for new data center construction…. Nearly 18 million square feet of land in Prince William County are covered by data centers, and the county government has moved to make more land available for the industry as it continues its rapid growth." Loudoun County's centers have driven growth in its real estate tax base. "Luck Stone Corp., a Richmond-based quarry company, has applied to rezone some of its Ashburn land [in Loudoun County] for up to 2 million square feet of new data centers…." An issue surrounding two proposed data centers in Sterling, in Loudoun County, concerns how close such facilities should be to residences. "The Virginia Department of Environmental Quality is considering lifting restrictions on how data centers use their backup diesel generators at they continue to face shortages in Dominion Energy's distribution." Warrenton's Town Council has wrestled with noise levels and other conditions at a data center proposed for Blackwell Road and, despite vocal opposition, voted to approve it. There is developer interest in Spotsylvania County. "Water and electricity usage are key concerns, as are noise and heat effects on areas near the data centers." "As Big Tech [Amazon] pushes to put a data center in small-town Virginia, Fauquier County's influential conservation groups have stopped at nothing to resist the company." A blogger says "Building more Virginia data centers requires increased pollution controls." "As the industry faces constraints in other parts of Virginia, InvestSWVA makes the case for locating in Southwest", including growth, jobs, and minimal costs to localities.
"The church in downtown Charlottesville that had its request to install solar panels denied by the city's Board of Architectural Review in January will appeal the decision to City Council." The Board's decision that the panels would be "inconsistent with historic standards", came soon after the city updated its Comprehensive Plan to include a Climate Action Plan. A Charlottesville climate activist believes such restrictions highlight "The reality … that solar projects routinely confront out-of-date local code restrictions, which derail projects and hinder opportunities to reduce greenhouse gas emissions and save money. " Elsewhere in Virginia, proposals for commercial-scale solar facilities continue to be considered, with differing outcomes. Recent examples include Isle of Wight County, Amherst County, Montgomery County, Pittsylvania County, Surry County, Halifax County, Franklin County, Henry County, and Culpeper County. NPR reported that rural solar project applications have been hampered by the efforts of a "nonprofit called Citizens for Responsible Solar" that has spread misinformation in "at least 10 states [including Page County in Virginia]."
Prince William County and a Staunton solar developer reached agreement on installation of solar panels on 12 schools, saving the school system $16 million over the next 25 years.
Climate and Environment
"A conservation easement is a voluntary agreement between landowners and conservation groups that restrict a land's use." Albemarle County "now contains more land under conservation easements than any other locality in Virginia." Two Staunton area landowners have placed their 250 acres into a conservation easement, by donating development rights to Valley Conservation Council (VCC). "In 2022, the VCC oversaw almost 70 easements in the Valley, with 30 in Augusta County. The conservation council protected 1,909 acres this past year, the most in its history." An Augusta County farmer and blogger believes "Farmland Conservation is Critical for the Shenandoah Valley." A "Virginia program [Farmland Preservation Program awarded] $875,000 in matching grants to preserve farmland…. This year's localities are Clarke County, Chesapeake, Fauquier County, Stafford County and Virginia Beach."
Bristol has resolved the landfill suit filed by Virginia's Attorney General with a consent decree [that] "specifies deadlines for landfill work." "HOPE for Bristol, the grassroots organization dedicated to helping address landfill issues and concerns, is renting air monitoring systems." "The Montgomery County Board of Supervisors approved a measure that will allow for a larger private rubble landfill near the Plum Creek area, a decision that went against the concerns of a number of neighbors [who] voiced concern over issues such as traffic, noise and the environmental and health impact." The Lunenburg County landfill launched a "green" program that "convert[s] landfill gas to an energy collection and conversion system." Reportedly, the process prevents the gas from "escaping into the atmosphere as a greenhouse gas."
Virginia's Department of Environmental Quality (DEQ) and Virginia Tech have made available the "Virginia Land and Energy Navigator (VaLEN) … for public use. VaLEN brings together GIS information related to prime farm and forestland, conserved lands, brownfields and mined lands, transmission lines, and other topics to support land use planning and decision-making at the local level. VaLEN enables users to cross reference GIS layers with multiple themes and has a zoom feature that allows users to look at the highest resolution available, up to parcel scale." [Source: DEQ Feb 6 2023 Email Newsletter]
"On the 50th anniversary of the passage of the Coastal Zone Management Act, the National Oceanic and Atmospheric Administration (NOAA) congratulated Governor Youngkin on the successes of Virginia's Coastal Zone Management (CZM) Program. DEQ serves as the lead agency for the Virginia CZM network of state agencies and coastal localities. Since its inception, Virginia CZM has financed 36 land acquisition projects (3,800 acres and $10 million in funds) and 37 public access construction projects ($1.2 million in funds). These projects have saved and restored critical migratory bird and wildlife habitat and increased Virginia's coastal resilience." [Source: DEQ Feb 6 2023 Email Newsletter]
The "Norfolk waterfront [is] getting [a] new look [and] recreation space as part of years-long floodwall plan…. The Coastal Storm Risk Management Project will be completed in five phases over the next decade and is aimed at protecting some of the city's more critical areas…." Norfolk isn't the only coastal locality with significant flooding problems. "Rising tides are impacting coastal Virginia's rural communities" like Gloucester County. A recent study in Nature Climate Change estimated that "properties in vulnerable areas are overvalued by $121 billion to $237 billion, and that if those unacknowledged risks are realized, low-income homeowners in particular stand to lose significant amounts of equity." These risks exist in non-coastal communities also, such as in Appalachia.
"Environmental and agricultural groups reached a compromise over legislation seeking to push back the deadline for farmers to voluntarily implement practices that aim to reduce the amount of polluted runoff entering Chesapeake Bay waters." The revised bill included "specific reporting requirements to track farmers' progress in implementing the practices." The Shenandoah Riverkeeper objected to the delay until 2028, arguing that "Any extension is unwise and unwarranted, and should not be supported. We already know that the longer cattle stay in the river, the longer the persistent problem of algae growth will go unanswered."
Roanoke County, Martinsville/Henry County, and Botetourt County are expanding their existing greenway trails, thanks to additional federal or state funding. A public transportation advocate points out "Roanoke offers public transit to hiking trails", and asks "Should more parts of Virginia do the same?" Roanoke is seeking "additional funding [for] its shuttle program to the Appalachian Trail and McAfee Knob. " "Harrisonburg's Friendly City Trail received state recognition…. The greenway [was] selected as a winner of the 2023 American Public Works Association Mid-Atlantic Chapter's Project of the Year Award for the category of Transportation Less than $5 Million." Waynesboro is seeking federal grant funding for a trail between the Claudius Crozet Blue Ridge Tunnel and downtown to provide hikers and cyclists a safer route. The Alliance for the Shenandoah Valley is scheduling community input sessions for the planned Shenandoah Rail Trail. The sessions will happen between late February and early spring, in nine localities through which the Trail will run.
TWO ACTION ALERTS
Virginia's Governor wants to withdraw Virginia from the Regional Greenhouse Gas Initiative (RGGI). BUT the General Assembly established RGGI participation by law; regulatory action cannot change what the law says. AND If Virginia withdraws from RGGI, there is NO replacement funding for the home improvement and flood resilience programs that RGGI provides. Too many Virginians, especially in rural areas, bear a huge burden as they struggle to pay their energy bills.
CAAV believes we all must do what we can to leave our children and grandchildren a habitable and economically stable future. Success will depend on how well we manage a rapid transition away from polluting energy into a clean energy economy. We urge all Virginians to publicly support staying in RGGI. Contact DEQ and…
Demand — RGGI must continue to help reduce energy bills and reduce the financial harms of flooding.
Insist — Withdrawing from RGGI would give a free pass to polluters while wasting opportunities to lift up the lives of all Virginians by shifting to clean energy sources as soon as possible.
Make it clear — Trying to repeal RGGI is shortsighted, cruel, and a betrayal of Virginians, present and future.
Comment by March 31 at https://townhall.virginia.gov/L/comments.cfm?stageid=9879.
CAAV 2023 Strategic Planning – Survey and March 18 Meeting!
YOU can help shape the goals and direction for CAAV in 2023! We will have a facilitated, focused, two-part strategic planning process with a short online survey, and an in-person planning meeting. The outcome of this process will be a set of prioritized goals and projects.
RSVP here if you'd like to attend our March 18 Strategic Planning Meeting from 10am-2pm at Community Mennonite Church (70 South High St, Harrisonburg). Attendance is free and requires an RSVP. Lunch is brown bag (BYO).
Take the 10-minute Online Survey here. It's open to anyone on the CAAV email list, even if you cannot attend the meeting. Responses are due by 8pm Monday, March 13, and will inform discussion at the meeting.
Check out…
Why not…
Join Piedmont Master Gardeners for these virtual events, part of its Spring Lecture Series (cost is $10.00 for each event, times 7 to 8:15 pm)?
March 2 – "Africulture and Unique Organic Vegetables You'll Want in Your Home Garden."
Speaker Michael Carter Jr. will highlight the many contributions the African continent and people of African descent have made to farming and food traditions in the United States. Register here.
March 9 — "Attracting Birds and Other Wildlife to Your Garden with Easy-to-Create Water Features" This webinar will feature an online multimedia presentation [to] demonstrate water's powerful attraction to birds and other wildlife in every season and will suggest ways to enhance our enjoyment of nature by bringing water into our backyards. Register here.
March 16 — "Designing a Pollinator Victory Garden for a Changing Climate." Speaker Kim Eierman, an ecological landscape designer specializing in native plants, will cover the dramatic decline of pollinators due to factors that include climate change and will offer simple strategies gardeners can use to support bees and an array of other. Register here.
The Climate Action Alliance of the Valley (CAAV) is a non-profit, grassroots group in the Central Shenandoah Valley that educates legislators and the public about the implications of the Earth's worsening climate crisis.
---