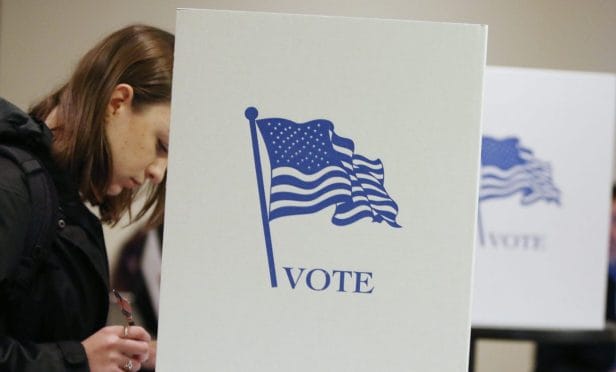 By Bridget Manley, publisher
Newly drawn districts mean that incumbent lawmakers who represent Harrisonburg in Richmond will have to get to know voters in new precincts during the months leading up to the Nov. 7 election.
Both Republican incumbents — state Sen. Mark Obenshain and Del. Tony Wilt — are seeking re-election to their seats – but both districts have new names and look a lot different this time. Obenshain avoided a potential showdown with a fellow Republican senator but still has new territory to cover. And Wilt, too, will be introducing himself to many Rockingham County voters for the first time.
For Wilt, the new 34th District keeps Harrisonburg but lopped off a large section of the northern and western county precincts, and now includes the eastern portion of the county. The former 26th District, which Wilt has represented since 2010, had encompassed most of northern Rockingham County and Harrisonburg.
Because of that change, Wilt has lost a chunk of his base, including Broadway and Timberville, said Bob Roberts, professor of political science at JMU.
Those lost voters are also some of the most conservative voters in Virginia, with precincts in those areas consistently recording high voter turnout.
Roberts said this could give Democrats an opening to win the 34th, but it will take a massive voter mobilization campaign — especially aimed at motivating students at James Madison University and Eastern Mennonite University to vote.
Meanwhile, Harrisonburg is now in the 2nd Senate District instead of the 26th District. Obenshain, who has represented Harrisonburg since 2004, found himself drawn into the same district as another veteran Senate Republican, Sen. Emmett Hanger of Augusta County. 
Hanger, though, announced his retirement earlier this month, sparing the two incumbents a potentially costly primary showdown.
To win his next four-year term, Obenshain now has to win over voters in Augusta, Highland and Bath Counties instead of those in Page, Shenandoah and Warren Counties.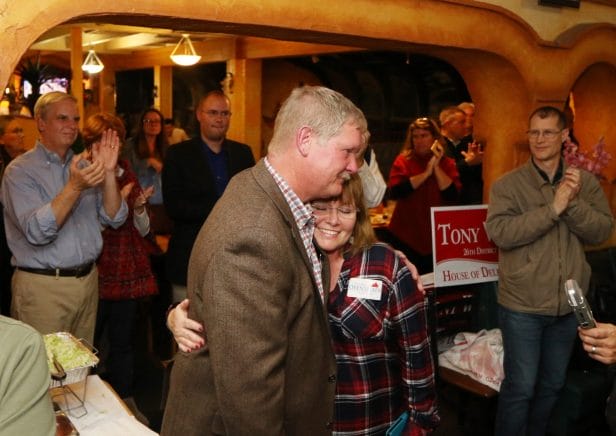 The House 26th district becomes the 34th
Wilt will face Democratic candidate Esther Nizer for the newly redrawn 34th House of Delegates district in the November election.
Nizer, who retired from James Madison University as a technology trainer and teacher, has been involved in local politics in Elkton for several years.
Nizer grew up in Elkton and attended the Newtown East Elkton School, a segregated elementary school funded, in part, by the Rosenwald Fund and by local African Americans. Nizer earned her bachelor's degree at Morgan State University and master's degree from JMU.
Nizer told The Citizen she decided to run because she wanted voters to have more than one choice on the ballot – and because Elkton has always been represented by people who have lived in Albemarle County or Charlottesville.
"I'm from here," Nizer said. "As much as we talk about political parties, in many cases it's 'do I know her?' 'Do I trust her?' 'Can I call her?' And most of the people who know me know they can."
Nizer said she will campaign on expanding broadband access in rural areas like Rockingham County, understanding that online connectivity is essential for daily life for everyone. Nizer said she is also interested in expanding transportation and daycare services for those in need in Harrisonburg and Rockingham County.
Wilt told The Citizen that he maintains good relationships with Democrats in the House and can work across the aisle when needed. The House is divided with 51 Republicans, 46 Democrats and three vacant seats.
Wilt serves on several committees and is chairman of the House Public Safety Committee. He said his time in the House has given him the education needed to continue his role.
"To be honest, I feel like I'm kind of hitting my stride," Wilt said.
Losing the northwest area of Rockingham County in the redistricting process was "sad" for Wilt, but he said he feels he is well known along the Route 33 corridor and plans to reestablish relationships in the eastern portion of the county.
Wilt said he plans to focus on the cost of living as an issue to improve in Virginia.

The 26th Senate district becomes the 2nd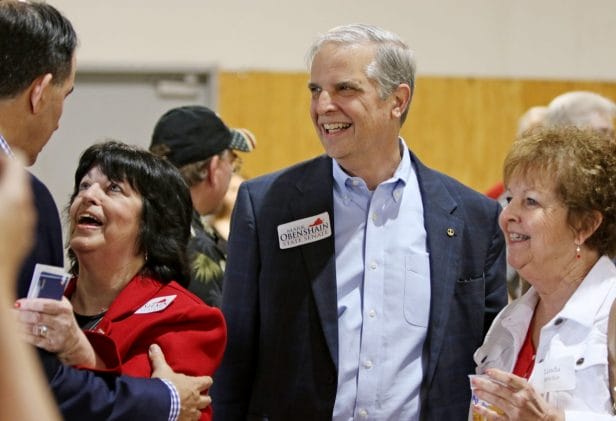 Harrisonburg resident Kathy Beery is running as the Democratic nominee for the 2nd District.
Beery is a former educator in Harrisonburg Public Schools, spending the majority of her career at Skyline Middle School and Stone Spring Elementary School.
A "lifelong advocate for education," Beery said while she supports the entire Democratic platform, she will advocate for "high quality" free public education for all of Virginia's children.
"Our Virginia Constitution requires a 'high quality' free public education for all students," Beery told The Citizen. "Our state has, for more than 20 years, mostly ignored that mandate and now wants to destroy the one thing that offers opportunities for children regardless of their beginnings."
Beery said she was motivated to run for the seat, in part, because she believes that no one should run unopposed, and that voters deserved choice in their elections.
"My heart is in public education, mental health, and dignity and respect for workers," Beery said.
Obenshain, meanwhile, told The Citizen he will continue to run on what he calls "Valley values" – limited constitutional government, personal responsibility and individual liberties.
Improving the safety and reliability of the Interstate 81 corridor also remains atop of Obenshain's priorities, he said, as well as fighting child trafficking and supporting law enforcement.
Obenshain is a member on the Senate Judiciary Committee, as well as several others. He said living in the Shenandoah Valley has given him a working relationship with people in Augusta, Bath and Highland counties and has been a "constant visitor" to those areas since the lines were redrawn.

Redistricting and the political forecast for 2023 in Virginia
Following the 2020 census, a bipartisan commission worked to create new districts based on census data.
That commission deadlocked and couldn't reach a consensus on new maps, and the Virginia Supreme Court needed to step in. The court gave two special masters the authority to redraw the maps, which the Virginia Supreme Court then accepted unanimously.
Roberts said both Democrats and Republicans were unhappy with the new maps. While Roberts said he believes the two special masters did a good job in creating districts, it could cause upheaval in this year's election.
"The implications of what this commission did is profound," Roberts said. "What it really did was create an unprecedented political battlefield for the Senate and the House … in Virginia that neither party was permitted to shape."
Obenshain and Hanger were not the only legislators to be drawn into the same new districts. Five House and Senate districts ended up with same-party incumbents within their new lines.
Obenshain said because the Virginia Supreme Court redistricted without regard to where legislators live, he thinks future members of the bipartisan commission 10 years from now will "work a little bit harder" to come up with an agreement that Republicans and Democrats can shake hands over.
Meanwhile, Roberts predicted that because Virginia's elections this fall could be a bellwether for the 2024 presidential election year, the rest of the nation might pay close attention, and millions of dollars might pour into local races from both sides of the political spectrum.

Other area offices up for election in November
In addition to the 34th House and 2nd Senate district seats, there are other offices in the area that will appear on the November ballot.
While the filing deadline for the Republican and Democratic parties' primaries was April 6th, candidates have until June 20th to file for offices that will appear on the November ballot. Independents can also file to run for the 34th and 2nd until the June deadline, as well.
In Harrisonburg, that includes the clerk of court, commonwealth's attorney, sheriff, two seats for Soil & Water Conservation directors for the Shenandoah Valley district, and a special election for the Harrisonburg School Board that was vacated last year when board chair Nick Swayne moved out of state. The school board seat term will last one year.
Three incumbents have filed for reelection, according to Mark Finks, Harrisonburg's director of elections. They include Bryan Hutcheson for sherriff, Marsha Garst for commonwealth's attorney, and Chaz Haywood for clerk of court.
No one has filed yet to run for the school board seat or for the two soil and water conservation seats in the city.
In Rockingham County, Republicans will hold a firehouse primary in Bridgewater for the Board of Supervisors' District 4 seat. Leila Longcor will face Dennis Driver for the nomination. The firehouse primary will be held from 10 a.m. 2 p.m. Saturday, May 13, at the Bridgewater Town Hall.
In other Board of Supervisor races, Sara Wolfe "Sallie" Garrison is running in District 2 and Joel Hensley is running in District 5, according to Lisa Gooden, director of elections for Rockingham County.
State Del. Chris Runion is running for re-election in the 35th House District.
Other Rockingham county candidates include:
Douglas W. Harpine – Broadway – Member Town Council
Travis M. Driver – Broadway – Member Town Council
Sara D. Horst – School Board – District 4
Lori A. Dickenson – School Board – District 4
Charlette E. McQuilkin – School Board – District 4
Hollie L. Cave – School Board – District 5
Paula E. Lam – School Board – District 5
Betty J. Reese – Soil & Water Conservation Director
---
Journalism is changing, and that's why The Citizen is here. We're independent. We're local. We pay our contributors, and the money you give goes directly to the reporting. No overhead. No printing costs. Just facts, stories and context. We're also a proud member of the Virginia Press Association. Thanks for your support.