By Bridget Manley, publisher
Valley entrepreneurs and business owners are gearing up to sharpen their skills, network and get support from fellow business leaders at the second annual Shenandoah Valley Entrepreneurship Summit on Oct. 23 and 24 in Harrisonburg.
Sponsored by the Shenandoah Community Capital Fund, summit's goal is to "nurture the ecosystem and build more connections between entrepreneurs in the Shenandoah Valley," said Katie Zook, the community fund's director of programs.
"We use that word 'entrepreneur' to mean anybody with a business," Zook said. "You can have an Etsy shop and be an entrepreneur. You can do peoples eyelashes and be an entrepreneur. You can be running a multimillion-dollar company and you are an entrepreneur."
The summit will also mark one of the first events at the new Liberty Street Mercantile on the corner of North Liberty and West Gay streets. That development is the brainchild of business owner Kirsten Moore, and the summit will also feature food from Moore's restaurant, Magpie Diner. Sage Bird Ciderworks, which is down the street, will host a happy hour and out-of-town guests can get a discounted rate for rooms at Hotel Madison. 
Speakers for the event include Moore and other local business owners Pierce MacGill, Diana Williams, Debbie Irwin, Jon Henry, KiKi Scott, among others. Tickets for the event can be purchased through Monday, Oct. 16.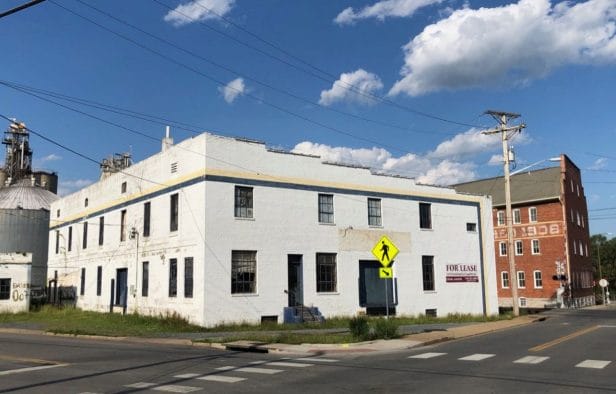 Zook said after the summit's success in its first year, the group decided to make the event even bigger.
With many breakout sessions and networking events planned for the two-day summit, business owners have plenty of time to bounce ideas off one another and learn what works and what does not.
"Entrepreneurs start talking and start connecting, and they start realizing that whether you are that big tech founder or you want to want to be a CPA, the process of what your business looks like and how it grows is going to look really different but the journey [for everyone] is the same," Zook said.
And instead of bringing in "experts" from out of town who don't know the area, the panelists are all other Shenandoah Valley entrepreneurs.
Zook said another goal is to showcase those in the Valley who have been successful at building their businesses, as well as making them accessible to those who want to grow their business locally.
Following last year's summit, several entrepreneurs made connections. One business owner became a client of another's firm. And one was a guest on a another's podcast.
"They make those connections and those friendships and those bonds that translated into things that really benefited into each of them moving forward," Zook said.
Building ecosystems
The SCCF, which began 15 years ago, is a 501(c)3 nonprofit entrepreneurial support organization that serves the Shenandoah Valley. As a fund, SCCF provides micro-loans of up to $50,000 to entrepreneurs to start their businesses.
Zook's other role for SCCF is as an "entrepreneurial ecosystem builder." With that approach, Zook and her team essentially create scaffolds of support systems around budding entrepreneurs.
Zook says that for everyone building a business – from the Etsy shop owner to a tech startup – taking the first few steps is the most difficult part. The fund works to build communities, make connections with other business leaders, and reduce barriers to entry like start-up costs.
For instance, its Business Boot Camp gives business owners a crash course in what they need to launch a company, store or service. Another program, called the Capacitor Incubator, is aimed at helping businesses that are scalable and have the potential to grow.
The fund hosts entrepreneur meet-ups for business owners to network, as well as workshops for more specific skill-building.
"A good business solves a problem or fills a gap for something that somebody doesn't have," Zook said.
---
Thanks for reading The Citizen, which won the Virginia Press Association's 2022 News Sweepstakes award as the top online news site in Virginia. We're independent. We're local. We pay our contributors, and the money you give goes directly to the reporting. No overhead. No printing costs. Just facts, stories and context. We value your support.