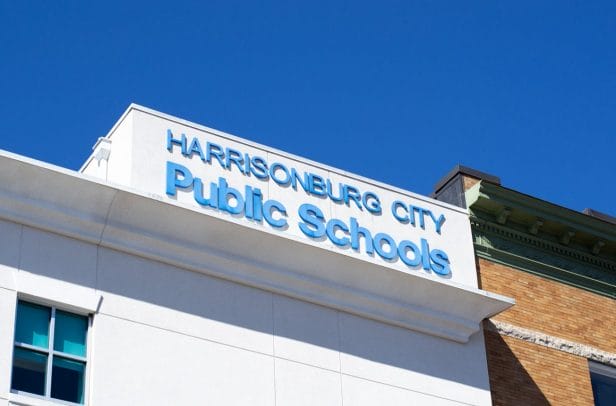 By Calvin Pynn, contributor
While homework for K-12 students might look a lot different thanks to technology than it did in the 1990s, the Harrisonburg city schools' policy about homework hadn't changed — until now. 
The school board voted unanimously to approve changes to the existing homework policy, which was last revised in 1995. During its meeting Thursday, the board also considered revisions for policies regarding emergency medications and religious accommodations.
The homework policy revisions reflect research from the past decade on the purpose and effectiveness of assigning homework, as well as contemporary attitudes towards its impact on a student's work-life balance.
"When I was reading it the first time, it seemed like a different approach to thinking about homework," board member Kristen Loflin said.
Joy Blosser, the district's chief academic officer, cited research that found that developing fluency — such as by reading or practicing math equation — is the biggest benefit from homework.
"I would say with the policy and those of us who worked on it, is that we're really trying to get across that homework can be a good communication tool between the school and the home, and to have a sense of what your child is working on," Blosser told the board. "But it can also help reinforce skills, so it should never be something that the student is practicing for the first time at home, rather they should have first practiced them at school, and later at home as reinforcement.
While the changes strike most of the original language, some of it will be reincorporated into the policy's guidelines.
Board considers update to policy about administering medicine to students
The Board also looked at proposed revisions to a policy for medication administration to include naloxone HCI nasal spray, which is used to treat opioid-related drug overdoses.
The existing policy lays out regulations for administering medications such as EpiPens and albuterol inhalers. The proposed revisions require that nurses in the city's schools be trained to administer Naloxone, and that each school would keep at least two doses of the medication in stock at the school at any given time. 
April Howard, the district's chief officer of student support, said school resource officers carry Narcan, a similar drug, but the officers might not be present when it's needed.
"We've had a lot more research since this all started to know that it would be important for our nurses to be trained," Howard said.
The board took no action on the proposed revisions in order to allow Howard and her staff to look into more options for the policy, including authorizing students with the proper qualifications (such as those who volunteer as EMTs) to carry and administer naloxone. Howard told the board that some school divisions in Northern Virginia already have similar policies that could serve as a model for Harrisonburg.
Other highlights:
Craig Mackail, the district's construction coordinator, said that with a few remaining projects, such as planting trees and moving in furniture, the new Rocktown High School building is set to open on schedule next fall.
The board also recognized several teachers and staff for recent accolades. Smithland Elementary teacher Michelle Hunter received the William C. Wood award from JMU for her project "pet economics"; Matthew Denlinger, FBLA Adviser at Harrisonburg High School, was recognized along with students Camryn Merica, Tzevia Morris-Dean and Emily Martinez for winning first place at the 4th annual FBLA Xchange Competition; HHS biology teacher was recognized after being named "the most outstanding Biology teacher" by the Virginia Association of Science Teachers; and HHS school nurse Angela Knupp was named School Nurse of the Year by the Virginia Association of School Nurses.
---
Thanks for reading The Citizen, which won the Virginia Press Association's 2022 News Sweepstakes award as the top online news site in Virginia. We're independent. We're local. We pay our contributors, and the money you give goes directly to the reporting. No overhead. No printing costs. Just facts, stories and context. We value your support.