Tag:
police brutality
Page 1/1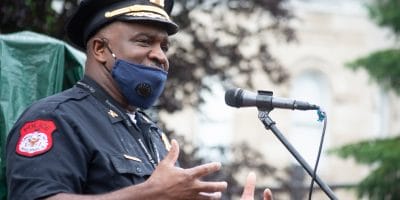 The Harrisonburg Police Department added a provision to its use-of-force policy as part of changes in response to recent community feedback and racial justice efforts, Chief Eric English told the city council Tuesday.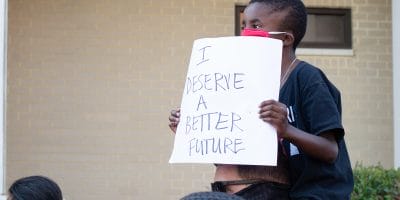 A silent crowd marched through downtown Harrisonburg with a single voice on Monday. Hands pointed skyward in unison at a community prayer event earlier that evening. And hundreds more gathered Wednesday evening in an online town hall to hear calls to action. Racial justice advocates across Harrisonburg — all of different races, ethnicities and ages — have mobilized peacefully and en masse in the past week. They have employed a variety of tactics to protest systemic racism and police brutality, to pay respects to George Floyd and other black Americans killed by police and to call for change.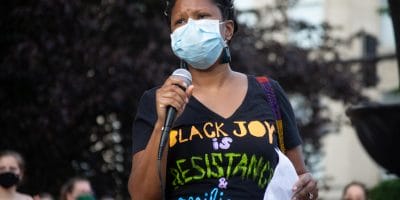 About 300 people, donning face masks and holding signs, gathered at Court Square in Harrisonburg on Friday evening to speak out against racism and police brutality following the death of George Floyd, who died Monday after a Minneapolis police officer knelt on his neck.