Tag:
Rockingham County Militia
Page 1/1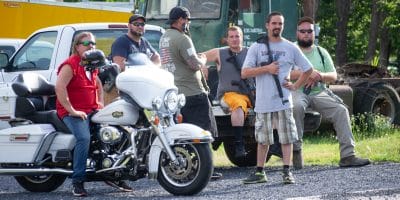 Following their responses to Black Lives Matter rallies in Broadway and Elkton this summer, militias and two police departments in Rockingham County have caught the attention of a national legal center that monitors militia groups and sometimes takes constitutional issues to court.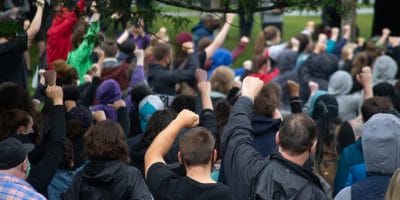 A few hundred people knelt in silence in Heritage Park in Broadway earlier this month. Drops of sweat beaded on their brows amid the muggy early evening air as eight minutes and 46 seconds passed quietly. The silence was meant to honor George Floyd, who was killed by police in Minneapolis and whose death has sparked Black Lives Matter protests across the globe. It was interrupted by a counter-protester on the ridge overlooking the park.
Advertisements