By Andrew Jenner
Toll or tax? That's a question that state legislators will begin debating next month when the General Assembly convenes for its 2019 session. At issue is Interstate 81 – the increasingly congested, dangerous and routinely backed-up artery that carries hundreds of billions of dollars in goods each year straight through Harrisonburg and western Virginia.
"I don't think that anyone disputes the need for safety improvements to Interstate 81," said Sen. Mark Obenshain, R-Harrisonburg, who, years ago, was sideswiped and pushed off the road by an 18-wheeler between Staunton and Harrisonburg.
Last year, Obenshain sponsored legislation that directed state transportation planners to look at congestion and safety hazards on the interstate, identify improvements to alleviate them and recommend ways to pay for them. After months of study, the Commonwealth Transportation Board adopted a final report last week that recommends $2 billion in improvements to the interstate corridor, along with two possible funding mechanisms: variable tolling or new regional taxes.
Obenshain, who has worked closely with Democratic Gov. Ralph Northam's administration on the issue, is confident that a bipartisan agreement on funding interstate improvements will emerge this winter in Richmond. At the same time, he acknowledged the when it comes to funding, "there begins to be some divergence" among lawmakers.
The tolling option described in the report recommends varying rates intended to reduce congestion by incentivizing trucks to drive at night. Per-mile rates proposed in the report are:
15¢ during the day and 7.5¢ at night for trucks;
7.5¢ during the day and 5¢ at night for cars.
The plan also suggests a $30 annual pass for Virginia residents that would allow unlimited use of I-81. This scenario would generate an estimated $145 million in revenue in 2020.
Alternatively, the plan proposes two new regional taxes: a 2.1 percent fuels tax and a 0.7 percent sales and use tax. Combined revenue from the two is estimated at $165 million in 2020.
Obenshain supports tolling interstate users rather than taxing the interstate corridor's residents. And while he said the $30 annual pass is a good idea, he hopes to go even further with a "safe-harbor" provision that would allow drivers to pass under up to two toll gantries each day at no cost. That would allow people who commute to work on I-81 somewhere around 100 daily miles for free, based on toll gantries being spaced roughly 50 miles apart.
"That has been a central component of what I've been looking for from day one," Obenshain said.
He called the proposed regional sales tax "totally misguided."
"It's going to be a tax on the residents of I-81 corridor and not reflective of the user profile of the interstate," said Obenshain. "I don't expect many long-haul truckers are going to be stopping at Best Buy to buy big-screen TVs on their way through Virginia."
He said a fuels tax is a poor long-term revenue solution as vehicles' fuel efficiency standards continues to improve.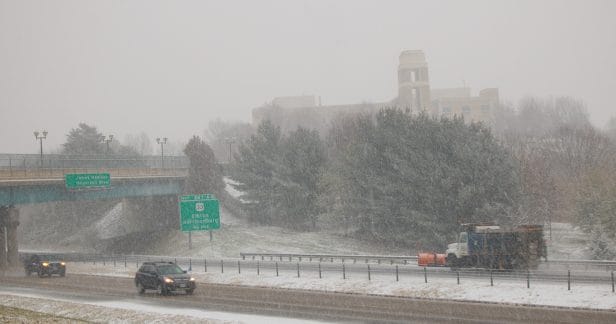 Del. Tony Wilt, R-Rockingham, Harrisonburg's representative in the Virginia House, agrees with Obenshain on that weakness of a fuels tax as a long-term revenue source, but is open to taxation as the solution.
"On its face, [it] has merit," he said.
One thing he's strongly opposed to, he said, is a truck-only toll – an approach he called "totally unfair." Although trucks are a major user of the interstate, and are often blamed for congestion along it, Wilt pointed out that nearly everyone depends on goods they bring to the area.
"I've got to see the numbers," Wilt said. "It's early yet. I want to see the different positions, the different thoughts … but at the end of the day, I'm pretty confident there's going to be compromise on each side."
Regardless, Wilt said, he believes his constituents and fellow legislators share a new sense of urgency to accomplish something.
"Now's the time. It's time to act," Wilt said. "I'll be very disappointed if we don't go in a positive direction
Finally, Wilt hopes a sunset provision will be attached to whatever funding strategy the legislature chooses, requiring it to be revisited after a pre-determined amount of time.
Among the specific I-81 improvements included in the recent plan is widening the interstate to three lanes in both directions through Harrisonburg.
Other recommended improvements in the region include an extra lane in both directions between exits 225 and 221 in Staunton, new truck climbing lanes on the southbound, uphill approach to the Weyers Cave exit and northbound approach to Bridgewater, and an extra southbound lane for several miles where I-66 merges with I-81.