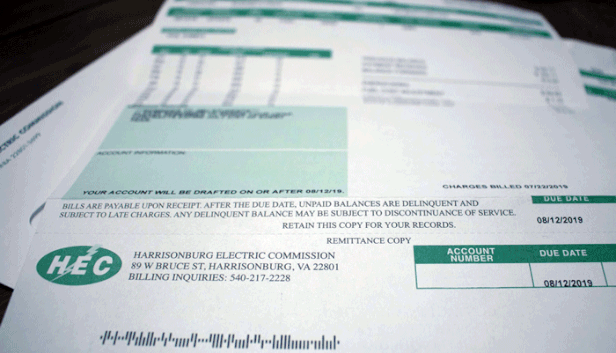 By Ryan Alessi
The Harrisonburg Electric Commission could decide as early as next month whether to cut its rates by 3 percent, potentially saving the average residential customers more than $30 a year on their electricity bills.
The last time the municipal utility reduced its electricity rates?
It was deep in the Disco era when Gerald Ford was president. Apple Computers had just been created and "Bohemian Rhapsody" was topping the music charts — a long way from being an Oscar-winning docudrama.
If you said 1976, congratulations.
At that time, the Harrisonburg Electric Commission cut its retail rates in response to a change in the wholesale electricity costs from its power supplier, Dominion Energy. Forty-three years later, it might happen again for a similar reason.
Early in 2019, Dominion estimated HEC would see an increase of 8 percent in wholesale power costs. As it turned out, Dominion made an error in one of its formulas.
Brian O'Dell, HEC's general manager, told the utility's commission members at their meeting Tuesday that Harrisonburg's actual wholesale power costs this year are much different than those early projections.
"Not only are we not going to see an 8 percent increase in power costs, right now we're projecting a 2.7 percent decrease," O'Dell said. "Now that we've got the new numbers, it seems to me we might be over-collecting."
A decrease in wholesale power costs would mark the third consecutive year that expense — which is the main driver of the utility's electricity rates — dropped. Typically, those costs tick up over time. But Dominion benefitted from the corporate income tax cut that Congress passed in 2017. That lowered expenses passed on to local utilities, like HEC, that buy power from Dominion.
"I would float out the thought of maybe doing a rate decrease for the retail customers," O'Dell said.
A 3 percent cut would save the average residential customer roughly $33 a year, O'Dell said.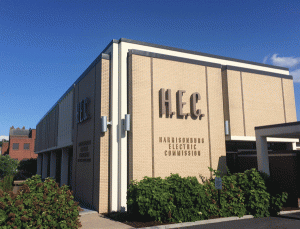 HEC already boasts the lowest electricity rates in Virginia. That's partly driven by streamlined expenses. The utility has 44 full-time employees, down by four from 10 years ago and down from its peak employment of 54 in 2001, according to figures O'Dell provided The Citizen. The municipally-owned utility also sends more than $5 million back to the city coffers each year.
The utility last increased its rates in 2016. In effect, a 3 percent cut would essentially roll back the rates for most customers to near-2016 levels, noted Daphyne Thomas, the commission's chair.
Several members said they wanted to make sure cutting rates this year wouldn't cause them to have to raise them again within the next year. O'Dell said he was confident that any rate cut would last at least two years.
When Hobey Bauhan, the commission's vice chair, asked O'Dell the last time HEC cut its rates, O'Dell paused.
Not recently, he said.
"We have flirted with rate reductions that have never made it to the table," O'Dell said. "… The thrill of the rate reduction is always overcome by the agony of the rate increase."
O'Dell later confirmed to The Citizen later that it was 1976 the last time the utility cut rates.
The commission agreed to take-up the rate cut at its regular meeting next month, Aug. 27, and, if approved, could take effect in September, O'Dell said. In the meantime, he told the commission members he would prepare more specific figures about the effect of 3 percent rate cut.
The communication of power
Meanwhile, the commission members also plan next month to discuss specific ways to better interact with customers.
Among the ideas mentioned at Tuesday's meeting were:
Holding town hall meetings for customers to ask questions
Creating a firm policy for allowing public comments during HEC's monthly board meetings.
Creating a newsletter to highlight updates and developments.
Bolstering its presence on social media. HEC uses Facebook but doesn't have a presence on Twitter or Instagram.
Sending out a survey to solicit public input on specific issues.
Like many local governmental organizations and utilities, the electric commission's leaders are evaluating how best to directly communicate with an increasingly digital audience and one that, by and large, might not know much about the HEC outside of its monthly bills — or when there's an occasional outage.
"Your average citizen out here probably doesn't know we have the lowest rates in the state," Bauhan said.
Commission member Alex Gabbin told the others that he wants to "find a mechanism" for the utility to reach out to customers once or twice a year.
"I want to find a way to get those people on board and involved and a little bit more knowledgeable," he said.
---
Journalism is changing, and that's why The Citizen is here. We're independent. We're local. We pay our contributors, and the money you give goes directly to the reporting. No overhead. No printing costs. Just facts, stories and context. Thanks for your support.