By Mike Tripp, contributor
In their workshop, a cat is born … next to a lion.
Brian Miglionico slowly pulls back the molding to free one of the concrete felines, carefully so as not to break the ears. Tim Shifflett and Andrew Milroy peel away the other's shell.
Miglionico and Milroy are new to the business, learning the trade from Shifflett, production manager at Harper's Statuary & Water Gardens.
First the molds are assembled. Then concrete mixed and poured into each. The next day, they open the molds to reveal each new creation before resetting and beginning again.
"We make around 800 different items," said Doug Harper, who co-owns the business with his brother, Dale Harper.
"And people don't realize that most of these items you can only go and make one a day," Doug continued. "So it takes a long time to accumulate all this stuff."
"There's no assembly line type method or anything," adds Dale. "Each one is handmade and handcrafted."
Even the painting is done on site.
Harper's Statuary has become like a Noah's Ark of concrete shapes: animals — fictional, mythical and real — as well as other figures and forms to adorn lawns and gardens across Virginia and beyond. The family-owned business on North Valley Pike creates gnomes, dragons, squirrels, dogs, cats, angles dwarves, aliens, bears, wolves, boats, seahorses. JMU Duke Dogs are popular. And there's even Bigfoot!
During the summer, they can use as much as 600 pounds of concrete in a day. In the winter, it's as much as 1,500 pounds.
"Another funny thing is people ask if we're closed in the winter," Dale said. "They're not really realizing that's our production period."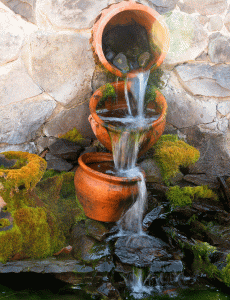 In spring and summer, people are thinking outdoors and gardens. Business booms.
So in winter when business slows, Harper's spends the time revving up production. It allows them to stay ahead.
"It's the only way we're ever prepared for when spring gets here … with the volume that we need," Dale said.
Of course, the business didn't always offer a selection of 800-plus different types of statues.
The Harpers' father, Carroll Harper, began the business in 1962, working out of their home producing small square planters to sell. Now the concrete packs of dogs, flocks of birds and prides of lions fill property stretching well past Harper's original boundaries, although the original house remains.
Since Carroll Harper died in 2013, Dale and Doug took up the reigns, managing it with their wives.
Their children and grandchildren also spent time working there — a fact that brings pride to both men as the legacy spans four generations.
"Seems like the children (of others) don't want to have anything to do with it, because it's such hard work and everything," Doug said. "So it's kind of like a dying art or dying craft."
There is a reason they are one of the largest of their kind on the east coast.
"Well, it's funny," Dale said. "Whenever we go on vacation, our eyes automatically look to see if there's any potential pieces out there … always on the lookout for potential new pieces."
If some shape or design inspire them, they return to Harrisonburg, create the mold and begin making new statutes to add to the inventory.
"So, it's like treasure hunting," he said. "You never know and have got to always be on the watch all the time."
Today, the fruits of their hunts fills the property in a variety of styles, shapes and sizes.
"We've had people bring in their pet's ashes before, wanting us to mix them in with the concrete of a specific piece they wanted us to make," Dale said.
The piece might even be painted to resemble the beloved pet, sometimes personalized with name and even the dates they lived.
Tour buses also sometimes drop off groups of people to browse through Harpers' concrete forests.
"Some had some people calling from time to time wanting to know if we charge folks to visit our gardens," Dale said.
They don't. It's free. They want people to browse and buy.
"It's kind of makes us chuckle," Dale said, "when they said, 'Man, you should charge to go through there because it's so nice.'"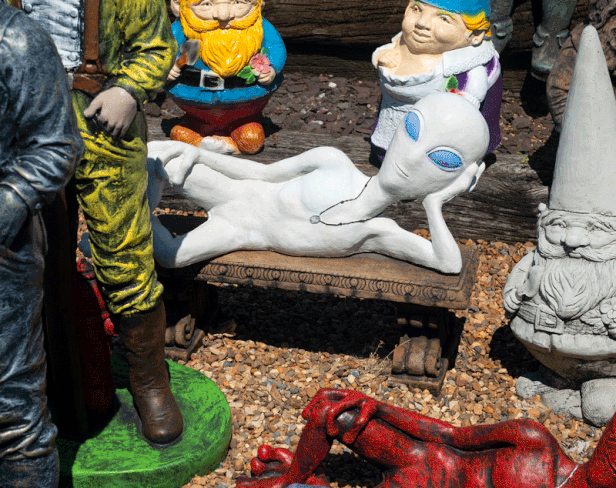 ---
Journalism is changing, and that's why The Citizen is here. We're independent. We're local. We pay our contributors, and the money you give goes directly to the reporting. No overhead. No printing costs. Just facts, stories and context. Thanks for your support.