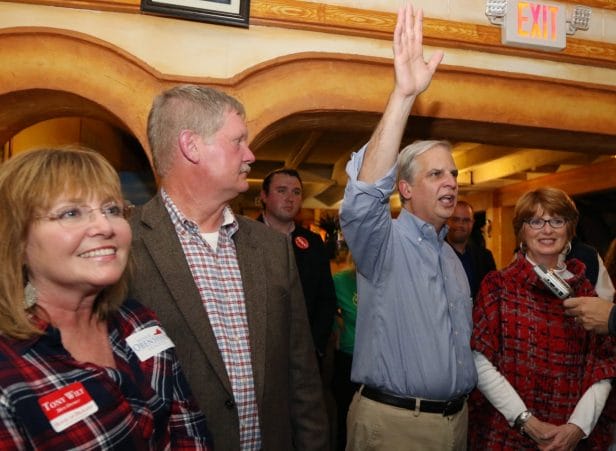 By Jeremiah Knupp, senior contributor // Graphic by Ilse Ackerman
Local Republicans re-elected to the General Assembly on Tuesday will return to a new environment in Richmond next year, after Democrats flipped control of both houses on Tuesday night. It will be the first time in 26 years that Virginia's state's legislative and executive branches are firmly in the hands of the Democratic Party. In the aftermath of the election, Harrisonburg's state legislators, Del. Tony Wilt and Sen. Mark Obenshain, both Republicans, discussed what that reality might look like.
"There will definitely be a learning curve," Wilt said on Wednesday morning, on the prospect of being in the minority party of the House. "Having been in in the majority, I've seen how we've dealt with the Democratic Party. They were the minority, but they had a decent representation at the table, and I hope they will do the same."
Wilt was reelected with 54 percent of the vote, keeping the 26th House District of in Republican hands, as has been the case been since 1983. It was Wilt's sixth victory in the district, starting with a special election to replace his predecessor, Del. Matt Lohr, in 2010.
"As I always have, I'm going to try and carry legislation that is beneficial to my constituents, but also the whole state," Wilt said. "I'm not going to go in and say 'I'm not going to do this because the Democrats are in charge.' I'm going to carry things that I think are good policy."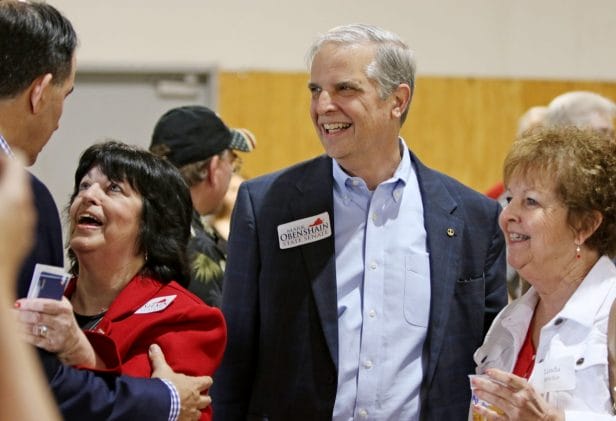 "I've been in the majority and I've been in the minority and we've still managed to get things done," Obenshain said Tuesday night before control of the General Assembly had been declared for the Democratic Party. "Quite frankly I think priorities are going to end up changing over the next few days depending on what those majorities look like. My priorities and philosophical goals remain the same, but the practical accomplishments, we're just going to have to wait and see."
Obenshain won his Senate seat for the fifth time with 65 percent of the vote. His 26th District State Senate seat has been in Republican hands since 1976. His opponent, April Moore, gave him his strongest challenge so far. All of Obenshain's elections except one have been contested. `
"Look, I've been working across the aisle with Democrats since I went to Richmond," Obenshain said. "We found common ground on criminal justice issues this past year. We found common ground on transportation and to improve the safety and sustainability of Interstate 81. Eighty percent of the issues are just solving problems that aren't 'Republican' or 'Democratic' in nature. The other ten to twenty percent are the 'cats and dogs' issues – the things that we're supposed to disagree about."
---
Wilt's dominance in the county precincts in House District 26 more than compensated for Democratic challenger Brent Finnegan's strong performance in Harrisonburg. The graphic below shows HD26 voting results by precinct (please pardon the unusual initial zoom). Results in the State Senate race , between Obenshain and Democrat April Moore were very similar.
---
Wilt said he expects many of the hot-button issues that came before the General Assembly and failed this year in the Republican controlled General Assembly, from gun control to the Equal Rights Amendment, would be brought up again next year, though he held out hope that there are still moderate Democrats in the General Assembly who would side with Republicans on certain issues.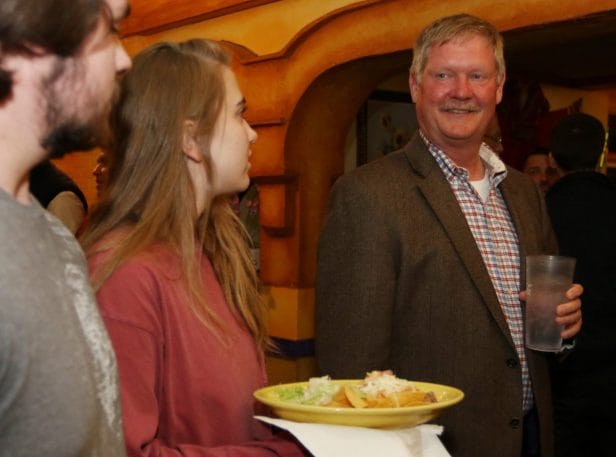 "I would like to think there still are some moderate Democrats in the House, I just don't know how willing they are going to be to stick their head up out of the foxhole," Wilt said. "Will the moderate Democrats be willing to stand up for what they see as right for the state of Virginia or are they going to keep their head down and not say anything out of fear of retribution from the more radical liberal progressives that are infiltrating the party?"
By Wednesday morning Wilt said he was already talking to other Republican Delegates from around the state about what the 2020 General Assembly will bring. Wilt, who serves on three House of Delegates committees and chairs several sub-committees, knows a reshuffling is coming.
"I expect to lose those chairmanships as all of our leadership positions will," he said. "That's the way it has always been done. The only thing we can ask is that as that shift happens they still give us a 'seat at the table.'"
"We'll be pretty much at their mercy," he added.
---
Journalism is changing, and that's why The Citizen is here. We're independent. We're local. We pay our contributors, and the money you give goes directly to the reporting. No overhead. No printing costs. Just facts, stories and context. Thanks for your support.