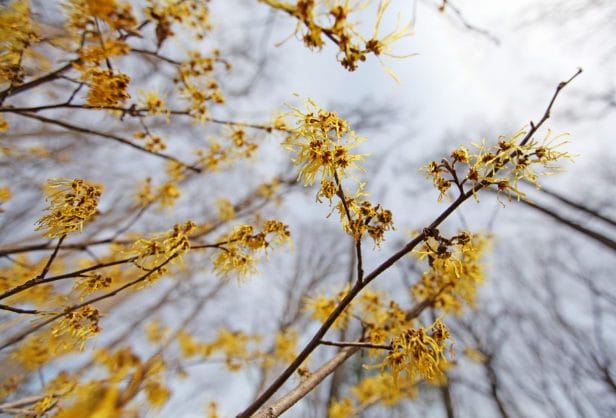 A contributed perspectives piece by the Climate Action Alliance of the Valley (CAAV)
Editor's Note: This is the latest installment of a regular series of contributed news roundups about statewide environmental and news. This piece highlights, with links to further coverage in various media outlets, recent environmental news stories of significance to Virginia, with a focus on energy and the environment.
Energy
The Mountain Valley Pipeline (MVP) continues to make the news.
A Roanoke area State Delegate asked the Federal Energy Regulatory Commission (FERC) to issue a stop-work order, citing environmental risk.
Following a vote by the Virginia Air Pollution Control Board against a Department of Environmental Quality (DEQ) recommendation to deny an air permit for a compressor station planned as an MVP offshoot, the General Assembly decided to strip such authority from this citizen board, as well as from the state's Water Control Board.
West Virginia's Senator Manchin wants FERC to accelerate pipeline approval. The Senator also wants President Biden to "invoke the Defense Production Act (DPA) if necessary to complete [the MVP] following the ban on oil imports from Russia."
A jury awarded landowners along the MVP route over one-half million dollars in compensation, substantially more than MVP owners offered, for land that MVP "took, against the owners' wishes, using its power of eminent domain."
Major hurdles and ongoing uncertainty remain, according to Wild Virginia.
An opinion writer said that, with investors reconsidering their investments, the ongoing legal battles, and health hazards, the time has come for the MVP to be canceled.
Construction efforts have stopped because of appeals court decisions, but the developers are appealing them.
A proposed natural gas plant, Chickahominy, has been canceled by its developers because "opposition from outside interests and regulations, largely advanced by the renewable energy industry and state legislators that supported them, made it impossible to deliver natural gas to the site."
Business leaders in Southwest Virginia (SWVA) are seeking ways to boost economic prosperity in the wake of the coal industry's demise in that region.
"InvestSWVA, a public-private economic development and marketing initiative for Southwest Virginia," is looking at two ways "for sealing economic development deals: the right infrastructure and the right location."
"Six old mining sites owned by the Nature Conservancy [in SWVA] will be some of the first utility‑scale solar farms in the region — and the nonprofit group hopes the model can be replicated nationwide."
"Southwest Virginia is looking at what it needs to do to capture part of [the off-shore] wind energy business," as part of Project Veer. "Nearly 200 companies in Southwest Virginia have the potential to play a role in the growing offshore wind industry, a regional analysis has found." "A research initiative launched in Southwest Virginia has a goal of turning gob into valuable raw materials for high-tech manufacturing."
Researchers want to answer the question: "Can waste coal help build cellphones and rechargeable batteries?"
"Evolve Central Appalachia, or Evolve CAPP, brings together a university-led research effort with public, private and academic interests … [through] a project that aims to harvest the industrial, environmental and economic potential of rare earth elements, critical minerals and nonfuel, carbon-based products — all out of waste coal."
Virginia ranked 5th in the top 10 states in solar installations. The State Corporation Commission approved "a series of solar projects expected to generate enough power to light up 250,000 homes. Dominion estimates the projects will also generate more than $880 million in economic benefits across Virginia and support nearly 4,200 jobs." One of the 16 approvals was for a solar and storage project at Dulles airport that will power the equivalent of over 16,000 homes and be the largest such facility in the US. Every one of these projects will likely enable Dominion to pass along costs, and collect profits, from its ratepayers. The Dulles project is one example. Dominion owns a subsidiary, BrightSuite, which assists prospective solar owners to have solar panels installed. Interestingly, its website touts the benefits of net metering, a system that provides credits for each kilowatt of solar energy a customer sends to the electric grid and one that Dominion frequently argues against. A recycling plant in Troy will offset most of its electricity costs with a 360kW rooftop installation. Massanutten Resort has announced its intent to significantly increase its sustainable operations through more energy efficiency operations and new solar panels.
A proposed on-shore wind farm in Botetourt County continues to have its difficulties, legal and otherwise. A "Botetourt County judge found that the Virginia Department of Environmental Quality made procedural errors in approving the project." Dominion Energy is awaiting construction of a large ship it wants to use to construct its planned off-shore wind farm.
Christiansburg will be the location of a proposed New River Valley train station, based on results of a feasibility study. A short stretch of road in Chesterfield County will serve as a test site for "the state's first 'plastic road.'" The small section of "the road was resurfaced with asphalt that contains more than 6,000 pounds of a binder product made from recycled plastic."
Climate and Environment
The Washington Post provided "Five takeaways from the latest United Nations climate change report…–a warning letter to the world. "
The federal Government Accountability Office (GAO) has recommended that EPA strengthen its regulations for "facilities that make, use, or store hazardous chemicals" to better ensure that the facilities "are managing risks from natural hazards and climate change." Almost 1/3 "these facilities are located in areas with certain natural hazards—like wildfires and storm surges." GAO's interactive map shows Virginia has several such facilities.
A recent NOAA report said: "By 2050, Virginia and other states along the Gulf and East Coasts are expected to experience a 1-foot jump…. Existing emissions data also suggests there will be 2 feet of sea level rise by the turn of the 22nd century." An editorial writer, having used NOAA's interactive map to visualize what is coming, penned "Response to sea level rise is a matter of great consequence," citing changing demographics (not just in coastal communities) and changing economics for Virginia. Norfolk has both frequent flooding and a flood protection plan; not everyone thinks the plan is robust enough. A recent sea level rise forum at Old Dominion University focused on "the human side of coastal resilience" to examine proposed solutions to determine "who pays, how much do we pay, who is impacted, to what extent are they impacted? How do we mitigate these impacts?"
NOAA and its partners are using "a system that's similar to the electronic tolling technology behind E‑ZPass … to help manage these fish species … that are really important to the bay ecosystem and the economy."
Two opinion writers, citing examples of harm to several communities from waste management facilities argue that "We need to rethink waste." "The Virginia Department of Environmental Quality Clean Water Financing and Assistance Program facilitated an effort to protect two streams at Garber Farms in Mount Sidney. The project was honored by the EPA Clean Water State Revolving Fund … [through its] Creating Environmental Success program."
After years of disagreement between the James River Water Association and the Monacan Indian Nation about where a new pumping station should be built, the two parties have agreed on a location other than the original one, which is a sacred site for the Monacan people. The water will be used to "serve future development in Zion Crossroads, Ferncliff, Shannon Hill and other Louisa County growth areas."
A Loudoun County resident and Executive Director of Faith Alliance for Climate solutions asserts "Virginians can work together on the climate crisis," and explains why and how. The Dan River Valley is home to a "new chemical-free vertical-farming facility." "AeroFarms will produce tens of billions of leafy green vegetable plants per year at its new facility. Containing 48 plant-growing towers four-and-half stories high, the operation will entail the equivalent of a 1,000-acre farm." Page County citizens are discussing "what could be done to both strengthen and grow agriculture locally." Part of the effort included "an agricultural survey to better determine strengths and weaknesses related to Page County's agricultural industry and what local government, or farmers themselves, could do to overcome certain obstacles and address the variety of issues they face."
"Legislation aimed at increasing tree canopies across Virginia passed both chambers of the General Assembly after legislators compromised on removing language around equity…. The legislation this year was amended to strip out [existing] language that referenced adding trees in previously redlined areas and urban heat islands, issues which have traditionally disproportionately impacted Black communities."
Action Alert
The General Assembly is deciding whether to approve a Budget Amendment from Governor Youngkin to withdraw Virginia from the Regional Greenhouse Gas Initiative (RGGI). RGGI is a cooperative effort of eleven Eastern states to limit greenhouse gas emissions. In Virginia, proceeds from RGGI are used to fund energy efficiency improvements for low/middle income folks and coastal flood resiliency efforts. The Governor hasn't offered alternative sources for the RGGI funds. Your elected officials need to hear from you now! To learn more about the political battle over RGGI, read this article. Find out who represents you and how to contact them.
Attend "We Believe We Will Win" virtual rally to stop the Mountain Valley Pipeline, Thursday, April 7, 7pm. This event will bring together community leaders from Virginia, West Virginia, and North Carolina to share how victories have been achieved, what it will take to stop this disastrous pipeline, and how you can help. It's sponsored by POWHR (Protect Our Water, Heritage, Rights). Register here.
Check out…
Earth day Events like –
Managing Love's Love Mother Earth on Earth Day – April 22, a free family fun festival, from 5pm-10pm at The Shops at Stonefield (2100 Hydraulic Rd, Charlottesville, VA 22901). The festival is geared to children and their families and will feature the Kids Climate Club, an initiative supporting our next generation of local leaders in climate and sustainability, as well as yoga, musical entertainment by the Book of Scruff, and a film screening of Harvests of Hope.
Send your or your children's creative work to Earth Day Every Day's art contest. The idea is to encourage the community to submit a "creative visual entry" for the contest using the 2022 Earth Day theme, "Invest in our Planet." Submission deadline is Mar 31.
CAAV's Earth Day celebration, Let's Face it Together, JMU Planetarium, April 21, from 5:30 to 7pm, featuring a screening of Bill Nye's Global Meltdown documentary and panel discussion about climate anxiety. Bring your kids, friends, co-workers, neighbors!
This new online newspaper that focuses on news, including energy and environmental, in or about Southeast and Southwest VA.
These sustainable furniture options.
These suggestions for reducing your energy usage and therefore your energy bills.
These ideas for new and improved trails Virginia should be planning for 2038. And go walking, hiking, or biking along some of the ones we already have.
Why not …
The Climate Action Alliance of the Valley (CAAV) is a non-profit, grassroots group in the Central Shenandoah Valley that educates legislators and the public about the implications of the Earth's worsening climate crisis.
---
Journalism is changing, and that's why The Citizen is here. We're independent. We're local. We pay our contributors, and the money you give goes directly to the reporting. No overhead. No printing costs. Just facts, stories and context. We're also a proud member of the Virginia Press Association. Thanks for your support.