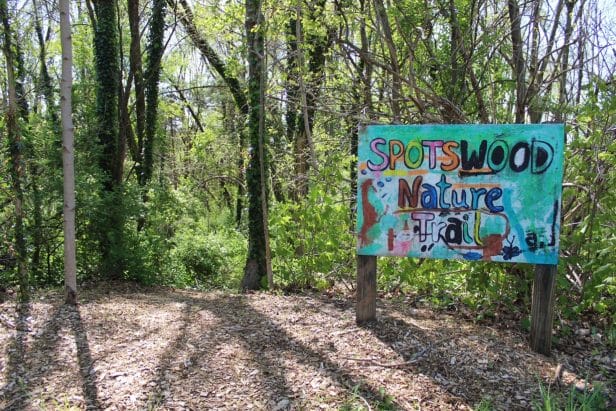 A contributed perspectives piece by the Climate Action Alliance of the Valley (CAAV)
Editor's Note: This is the latest installment of a regular series of contributed news roundups about statewide environmental and news. This piece highlights, with links to further coverage in various media outlets, recent environmental news stories of significance to Virginia, with a focus on energy and the environment.
Energy
A joint UVA-Virginia Department of Energy solar survey revealed that "the total amount of electricity generated annually by solar in Virginia went from 30 GWh in 2015 to 3,675 GWh in 2021; [and] … identified property values, economic benefits, and the impact on farmland as topics related to solar that Virginians are most interested in." A federal investigation of solar equipment imports may slow installations. There are concerns that predatory residential solar installation companies will "sow distrust;" advocates want "more guardrails."
Solar farms continue to make news around the state, with voices raised for and against: Charlotte County, Frederick County, Halifax County, Southside, King William, King and Queen and New Kent Counties, Henrico County, Albemarle County, Winchester, and Caroline County. There is growing interest in transforming brownfields into solar farms. EPA awarded DEQ "$2 million in brownfield grant money by the EPA, the most funding of its kind ever received by the agency." The designated areas are "the cities of Emporia and Newport News and the towns of Appalachia and Blackstone."
PJM, the grid operator for Virginia and other eastern states has put "1,200 Mostly Solar Projects on Hold for Two Years … [so it can] cope with the "unprecedented influx" of proposals to generate electric power. The Federal Energy Regulatory Commission "released a new rule proposal that acknowledges the increasing prevalence of renewables throughout the country and seeks to address issues in the transmission of renewable energy from source to consumer." It wants PJM and other transmission operators to look ahead and consider the effects of renewable energy on grid management. Eight Virginia organizations "have joined more than 230 consumer, environmental and public interest groups in asking the Federal Trade Commission to investigate electric industry practices that they say 'impede renewable energy competition and harm consumer protection.'"
The potential compatibility between agriculture and solar panels is being looked at: The state promotes pollinator friendly plantings among the panels. A local solar installer developed and presented a "Hands‑on School Curriculum on Solar Power," illustrating that "Solar Companies Offer Both Solar Panels and Solar Education." Virginia's DEQ has tightened regulations to reduce stormwater runoff from solar installations; they'll go into effect in 2023. Advocates for utility-owned "shared solar" are concerned that high utility fees will dampen or kill the market and reduce solar's availability for multi‑family buildings. Acknowledging that Dominion customer bills could rise 12 to 20 percent because of the global energy price rises, Dominion pointed "to renewables as a long-term shield against volatility." A blogger notes that Dominion's recent request to the SCC to raise electricity prices by about $9/month because of rising fuel costs was untimely. Another blogger reminds us: "Under Virginia state law, regulated utilities like Dominion are permitted to raise customer rates in order to recover fuel costs. Rate adjustments intended to recover fuel costs are not legally able to increase utility profits, however." A shareholder proposal seeking a report from Dominion over its risk from "stranded natural gas assets" passed despite Dominion's objections to the proposal that the SEC overruled.
The State Corporation Commission (SCC) is weighing the approach Appalachian Power wants to take (and charge) for meeting its renewable energy requirements under the Virginia Clean Economy Act (VCEA). If the SCC approves ApCo's pending application to install 500 MW of solar in the next three years, Martinsville residents will see an increase in their electricity bills, even though some of it comes from its surrounding county.
Work and planning continue for the planned wind farm off Virginia's coast. The state is behind others in its wind development. Advocates for wind energy want Dominion to hire local workers. They also want ratepayer protections from possible cost overruns and other project risks. The SCC is considering whether Dominion's request for reimbursement for the costs of its wind projects is "reasonable and prudent." Parties to the proceeding can't agree on how to address ratepayer protections. Governor Youngkin has endorsed the project.
The long‑planned on-shore wind farm in Botetourt County has had its ups and downs. The developers will hold another public hearing on June 15. "Anyone interested in submitting their input on the proposed Rocky Forge Wind — which would be the first on-shore wind farm in Virginia — can [attend the hearing and] also make written comments during a 30-day period beginning May 26."
Generation 180, based in Charlottesville, is pushing for more use of electric vehicles, including at a recent auto show in the Big Apple. Fredericksburg is now one of 24 US localities to join the Department of Energy's Drive Clean Rural USA project, the goal of which is to include rural communities in the pursuit of a clean environment. Southern and Southwest Virginia localities are cooperating with Virginia Tech on ways to make these areas a major "next–generation" transportation hub. A study is underway on the feasibility of adding Amtrak service to Bristol. Thanks to "The Infrastructure Investment and Jobs Act" Virginia will receive billions to address, among other issues, public transit and clean drinking water. The condition of many dams, including several in Virginia, is kept secret in a Federal database. The Department of Environmental Quality awarded grants for electric school buses in several central Valley locations, including Harrisonburg, Fredericksburg, Alexandria, and Montgomery County.
Virginia Natural Gas will use drone technology to assist its pipeline inspections and problem identification issues, including methane leaks. Mountain Valley Pipeline planning, delays, costs, and litigation continue. "Equitrans, the [MVP] lead investor …, announced [in May] they will reapply for permits from the U.S. Forest Service and the U.S. Fish and Wildlife Service." Those permits have been twice approved and twice rejected by the courts.
Some Virginia residents are facing the air pollution effects of an asphalt plant next door, while others are concerned about possible gold mining activities near their homes. A state panel is studying the "potential impact of gold mining in Virginia." Environmental groups sued a coal company owned by the West Virginia governor for "its failure to clean up three mines in Wise County." "A byproduct of the Roanoke Valley's wastewater will soon be put to use as a renewable form of natural gas, the first such endeavor of its kind in the state."
Climate and Environment
Many areas are at considerable flooding risk, especially from flash floods. Jamestown is facing disaster from chronic flooding. Chesapeake Bay states, including ours, are receiving help with Bay cleanup from Federal partners. One partner, the EPA, recently awarded Virginia $40 million. Bay-area non-profits also have a strategy for combatting climate change. "Four Virginia-based small businesses focused on coastal resiliency and flooding will receive funding to develop their products, Norfolk-based nonprofit RISE Resilience Innovations announced [May 12]."
Virginia Beach residents passed a referendum to deal with its flooding issues, but its city council has delayed a "vote to fulfill [the] flood referendum promise for fourth time." Coastal residents are worried that a recent change in Virginia law will make it more difficult for them to develop property. The change "directed the Virginia Marine Resources Commission to approve only living shoreline designs when property owners seek permits for shore stabilization projects, 'unless the best available science shows that such approaches are not suitable.'" A joint study by UVA and The Nature Conservancy offered the good news "that restored reefs can match natural reef oyster populations in about six years and continue to hold strong thereafter." There's been a significant decline in the Chesapeake Bay's blue crab population and scientists aren't sure why.
The Shenandoah National Park added over 200 acres through a purchase from the Wildlife Center of Virginia.
A JMU researcher examined why humans want to save endangered species and found multiple reasons. Despite years of conservation efforts, poaching and development are threatening Virginia's wood turtle population.
Action Alerts
Check out…
Why not …
The Climate Action Alliance of the Valley (CAAV) is a non-profit, grassroots group in the Central Shenandoah Valley that educates legislators and the public about the implications of the Earth's worsening climate crisis.
---