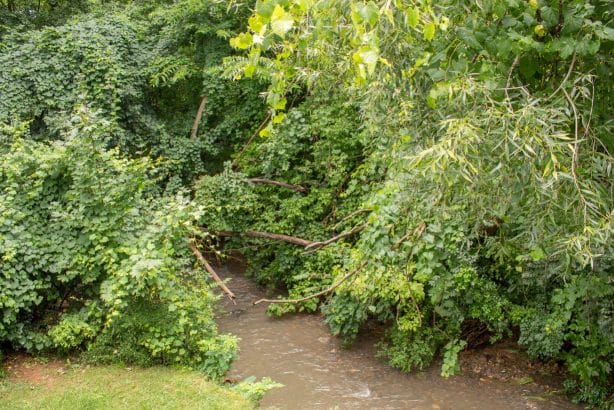 By Zia Faqiri, contributor
During her junior year in high school in Northern Virginia, Abby McKay woke up one morning scared and uncertain whether what she was seeing was real.
"I woke up and it was like paranoia, and fear, and then it got to the point where I was psychotic," said McKay, now a third-year Elementary Education student at JMU. "I was admitted into a psychiatric care facility, because it got so bad that I was hallucinating."
McKay started having those psychiatric symptoms because her brain was inflamed — a consequence of what she would later learn was Lyme disease. She spent many of her days playing travel soccer, and she and her teammates would frequently pull ticks off of themselves. She said because she did not show common symptoms of Lyme disease, it took McKay about a year to get diagnosed. McKay said her doctors expected that she had Lyme for about five years at that point.
"Doctors were, of course, looking into things that were the obvious symptoms like schizophrenia and other psychiatric stuff, but nobody was checking for the physical things like Lyme," McKay said. "I was on the wrong kind of medicine, and that really messed me up."
Lyme disease is an ever-present threat for people who spend time outdoors when the weather gets warm. Tick bites occur more often in the Northeastern U.S. than any other region, and people of all ages are prone to getting this disease, according to the Centers for Disease Control and Prevention.
This year is shaping up to have a lower rate of reported tick bites than last year but higher than 2020. And like McKay's case, it's not always easy for people bitten by a tick to know they've been bitten or identify symptoms of the disease. And that can lead to chronic illness if not treated.
Lyme disease comes from the name Old Lyme, Connecticut, where it was first diagnosed. It can cause symptoms that range from fatigue to complications to vital organs, all caused by an arachnid the size of a grain. Possible initial symptoms for Lyme disease include muscle aches, fatigue, and a bulls-eye rash that might appear between a day to week after being bitten, said Dr. Jennifer Derby, a primary care physician at Sentara Timber Way Health Center.
Blacklegged ticks, or otherwise called deer ticks, which are usually found in dense wooded areas, are the main carriers.
Derby said the main cause of Lyme comes from a spiraled organism called Borrelia burgdorferi. It lives in the stomach of the blacklegged tick and when that tick bites someone, it then backflows into the human host body and feeds off of the nutrients in there.
"Our body can't really see it coming into our body. And then that's where we start seeing that Lyme disease or that little spiral organism that just works like a little corkscrew," Derby said. "Our bodies are really good at killing it, so it's got to mask itself, that's why it burrows into all of our tissues."
Derby said the best way to prevent tick bites is to wear bug spray and cover up as much as possible in densely wooded areas.
If you are bitten, pull the tick straight out as soon as possible, preferably with tweezers, she said. Derby said to not pull it at an angle so that the tick's mouth parts don't break off inside of the body, which can cause an infection.
"The trick is getting them before they penetrate into the tissues," Derby said.
Jordi Shelton, communications specialist for the Virginia Department of Health, said people need to be vigilant from March to October when people are spending more time outdoors and ticks are more active.
"Even if the temperature is just over 40 [degrees], ticks can still be active," Shleton said. "If you're spending time outdoors, and if you're spending time in the grass or in brushy or wooded areas, that's going to increase your chances for being bitten by a tick."
Shelton said to know as soon as possible if someone was bitten by a tick infected with the Lyme-causing Borrelia burgdorferi, the person should bring the tick to their doctor's office to have it sent off to a lab for testing. The Virginia Department of Health conducts a survey focused only on the type of ticks that bite people in Virginia.
"If you don't treat [Lyme], then you can go on to develop neurological or arthritic complications, those are late findings," Derby said. "Those happen a few weeks down the line typically, those aren't just 'My muscles ache a little bit.' Those are 'Maybe I have debilitating arthritis.'"
For McKay, who wasn't immediately diagnosed with Lyme and treated as soon as possible, her journey over the past few years has been a long one.
"It [Lyme] totally derailed my high school. I mean I left when I got sick… I couldn't go in person because I was so bad. I graduated online and that was really sad," said McKay, who was a 4.0 GPA student and a National Honors Society member in high school.
But the effects of Lyme disease caused a disruption.
"I didn't get into JMU…my first choice, because I had a weird transcript," she said. "I had this random thing happen and it made me feel like I'm never ever going to get where I want to be."
With antibiotics — the standard way to treat Lyme — and support from her friends and family, McKay bounced back and managed her Lyme. McKay transferred to JMU from Blue Ridge Community College after JMU accepted her a year after her initial rejection.
"And I am kicking butt there and feel really great about it," McKay said.
Derby encourages people to be vigilant when checking for ticks after spending time outdoors, hiking, walking through the woods or camping, and perhaps mention to a doctor if someone develops Lyme-like symptoms.
"We need that history as doctors, because remember, we don't live inside your body, we don't live inside your brain. The information that we get is what we use to diagnose and treat," Derby said. "It is important to be seen and evaluated."
---
Journalism is changing, and that's why The Citizen is here. We're independent. We're local. We pay our contributors, and the money you give goes directly to the reporting. No overhead. No printing costs. Just facts, stories and context. We're also a proud member of the Virginia Press Association. Thanks for your support.