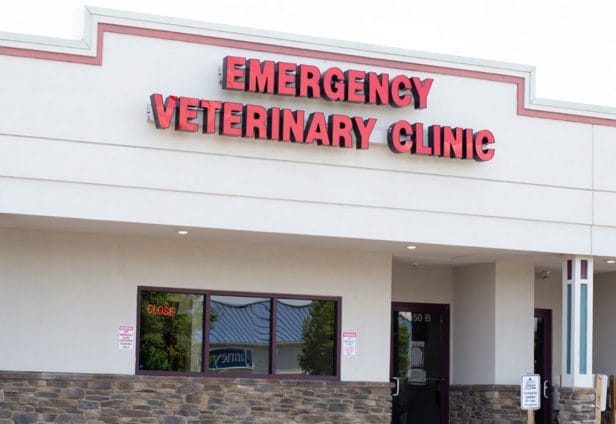 By Zia Faqiri, contributor
RICHMOND — After two days of hearings about whether he acted appropriately and can continue practicing medicine, Dr. Ayman Salem, a veterinarian who operated emergency animal clinics in Harrisonburg and Winchester, faced the Board of Veterinary Medicine on Friday afternoon to learn his fate.
The board, comprising five members who are veterinarians, deliberated behind closed doors for nearly two hours, and the decision took two minutes to give out. At around 4:10 p.m., the board suspended Salem's license indefinitely and for at least two years. Salem operated the Harrisonburg Emergency Clinic, which has been closed since March pending the outcome of last week's hearing.
"On the record, reflect that the motion passed unanimously," said Dr. Tregel Cockburn, a veterinarian and the Virginia Board of Veterinary Medicine's chair.
It was one of the most stringent penalties the board could have handed down, short of revoking Salem's license. Other potential outcomes could have been allowing a vet to continue practicing with a reprimand and/or a fine, putting a vet on probation, dismissing the case or exonerating the vet.
Salem's suspension came after two days of sometimes emotional testimony from owners of pets who said they came to one of Salem's clinics only for the pets' conditions to take a turn for the worse. In all, 12 witnesses, including the owners and other veterinarians who treated those animals, testified about five cases, and Salem was the final witness Friday.
"These cases involve desperate dog owners with very sick dogs who try to find treatment for their pets in an area where there were very few, if any, emergency vet practices," said Christine Corey, the commonwealth representative and adjudication specialist from the administrative proceedings division, who served in a prosecutorial role during the hearing. "These owners brought their dogs to Dr. Salem when other vet practices had no availability or were closed and they had no other options."
Corey said all five pet owners followed-up after Salem's treatment with visits to other veterinarians "either because the dog was in worse shape than when he or she arrived at Dr. Salem's practice or because the owner wanted to have their veterinarian review the provided treatment."
Emotions, in many cases, were still raw, even if the cases happened more than a year ago. At the beginning of the hearing, Salem's lawyer asked that all witnesses be removed from the room after they finished testifying, a request that was granted. But after the testimony of Curt Shade, who had brought his dog Tucker to Salem with urination problems, Shade sought to stay in the room. Shade eventually agreed to leave but right before exiting he told Salem to "burn in hell" and thanked those in the room for their help.
Corey told the board in her opening statement that Salem has had issues referred to the board as far back as 2006, two years after he received his license in July 2004. The Citizen first reported in a 2020 article about complaints against Salem, including a court case, as well as instances in which he ran afoul of the Virginia veterinary board.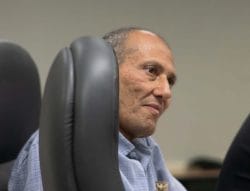 Salem, who testified for about two hours Friday, would sometimes disagree with the medical assessments of the other veterinarians and, at other times, he would admit mistakes, such as accidentally putting his hand in an X-ray of a dog.
During Salem's testimony, he tried multiple times to bring references, such as medical texts, to the stand with him. After some back-and-forth between Salem's lawyer and the board, Salem was allowed to bring only his notes to the stand. While going through each of the five cases, Salem would complain of missing documents in the evidence booklet provided by the Commonwealth. Salem and his lawyer received the same booklet before the trial and had an additional two months from the original hearing date to submit any missing documents. 
Michael Thorsen, Salem's lawyer, urged the board members to consider differing medical opinions when deciding whether to sanction Salem.
"So there are some things that are questionable. I'll readily admit that. And I think Dr. Salem would say, 'You know, what, if I had to do it over again, I'd probably do something a little different in terms of looking at how I treated each of these patients,'" Thorsen said. "Dr. Salem does not have to be a super vet, but a reasonable vet, and your job is to determine whether there was a breach of the standard of care, and as Dr. Salem indicated, there are differences of opinions among reasonable vets as to how to perform a procedure or what to prescribe."

'In extreme critical, life threatening condition'
One of the five situations at issue during the hearing was the case of Levi, an 11-year-old yellow lab brought to Salem's Harrisonburg Emergency Veterinary Clinic last July with a high fever, loss of appetite, and difficulty breathing. Salem diagnosed Levi with heat stroke and treated him for heat stroke and hypoglycemia.
But, as outlined in the statement of allegations, Salem "failed to diagnose the causes of or treat the other abnormalities, and failed to discuss the abnormalities and other treatment options with Levi's owners."
Salem discharged Levi on July 19, 2021, even though Levi was in "poor condition," the document said, and Salem didn't provide discharge instructions or recommend to Levi's owners that they take him to another vet for additional treatment.
"Levi's owners later took him to another veterinary practice on the same date in critical condition, where he was euthanized," the document said.
Three witnesses testified about Levi's illness and death — including owner Jacob Bogart, Bogart's father-in-law who picked up Levi from Salem's office, and Dr. Renee Addison, a veterinarian at Emergency Veterinary Services in Verona who later treated Levi. 
Because the Harrisonburg clinic is open overnight for emergencies, it closes at 8 a.m. But after neither Bogart, nor his wife, could pick Levi up by 8 a.m., Levi was left without fluids or treatment while the clinic was closed until 6 p.m.
"It is my signature that was in the stack of papers that was given to me to sign in the distress and emotional situation at that time," Bogart told the board Thursday. "I did not fully read those things, you know, [the] dog's on the floor trying to get care. I'm not reading things fully."
Salem testified Friday that Bogart was not interested in treating the dog, but Bogart's wife was insistent. He also said the owners were aware that the clinic closed at 8 a.m. and that they needed to come pick up Levi. Salem said he gave them multiple choices of treatment, including euthanasia. He said Bogart couldn't make a decision and told Salem that his father-in-law would pick up Levi.
Addison testified that by the time Levi arrived after 6 p.m. at her clinic, a lack of IV fluids had left Levi dehydrated, which "played a role" in affecting the yellow lab's kidney and liver.
"Levi was in extreme critical, life threatening condition when he was presented, he was not even able to walk," Addison said.
Ultimately, Bogart and his wife consented to have Levi euthanized, Addison said. 

'I was concerned he was dying'
The hearing opened Thursday afternoon with the saga of Tucker. His owner, Curt Shade, had brought the canine to Salem's practice in Winchester, Silver Springs Veterinary Hospital, last March because Tucker was having trouble urinating. Tucker's regular veterinarian was unavailable.
Salem diagnosed Tucker with bladder stones and a blockage of the urethra, according to the statement of allegations document, and Salem performed surgery to remove the stones.
Shade testified that Salem inserted a needle without asking him and tried to insert catheters through Tucker's urethra multiple times, bare handed, on their initial interaction. He said Salem told him Tucker needed surgery and that he had performed a similar procedure the day before.
"He [Dr. Salem] didn't really explain much. He was more concerned about making sure that he got paid," Shade said.
But the surgery didn't go as planned.
"During the surgery, Dr. Salem failed to remove all stones from the bladder and failed to adequately close the urinary bladder incision or perform leak testing," the statement of allegations said. "In addition, he failed to address the blockage caused by the stone that was wrapped in the urethra."
With urine leaking into Tucker's abdomen, it caused inflammation and Tucker still had a stone blocking his urethra.
Salem called Shade later that night to tell him he needed to take Tucker to another veterinarian to finish the procedure.
Shade picked up Tucker and rushed the dog to The Life Center in Leesburg.
"I was concerned he wasn't breathing," Shade said. "So when we got to the veterinary facility he was dying."
Dr. Sienna Church, an emergency veterinarian at The Life Center, testified that Tucker was inappropriately sedated for a dog of his size and was severely dulled. Other symptoms included loss of sight. She had to administer a reversal agent. Church said it took two tries to place the catheter with the assistance of another doctor and that Tucker eventually recovered after surgery and gained back his sight.
When Thorsen, Salem's lawyer, asked Church whether even the most skilled surgeon would miss a stone during surgery, Church replied, "Every surgeon that I've ever worked with wouldn't let the dog off the table with a stone still there."
In Salem's testimony, he told the board that treating patients is a team effort and not a competition when addressing the matter of not completing the surgery and stopping in the middle. Salem also said he bases the dosage of sedation on prior knowledge and that if the board has a problem with the amount, the board should issue a universal guide for all vets to use. 

'I basically paid you $2,000 to do absolutely nothing'
In the case of Cal, a 19-month-old canine, he arrived at Salem's Harrisonburg clinic in May 2021 with vomiting and diarrhea — and a history of chewing rubber.
Taylor Wilcher, Cal's owner, said when she and her partner got to Salem's office with Cal, she had to pay $2,000 upfront.
"They ended up coming and getting Cal and taking him back. And as soon as…we left the room we heard Cal, screamin and barkin and hollerin'," Wilcher said. "It was really traumatizing to listen to him in that room, and we don't know how he was being cared for back there."
Wilcher said Salem told her that the X-rays for Cal were unremarkable, while the bloodwork was concerning. He told Wilcher that Cal would need to stay overnight.
But, as the documents the commonwealth's representatives presented, Salem "failed to recognize or document Cal's lack of response to supportive treatment and failed to repeat radiographs or perform other diagnostics to aid in diagnosis."
After Salem discharged Cal, Wilcher took her dog to Westwood Animal Hospital for emergency surgery and removed pieces of a yellow rubber duck that was blocking Cal's gastrointestinal tract.
Dr. Hannah Plaugher, veterinarian at Westwood Animal Hospital, told the board that Cal's bloodwork was "unremarkable."
She said she performed a routine exploratory surgery, which was normal in such circumstances — even when nothing significant showed up on tests.
Emily Tatum, adjudication specialist from the administrative proceedings division, asked Plaugher if she would discharge a patient with no further treatment or recommendations while the dog's condition was deteriorating.
"Absolutely not, no," Plaugher responded.
Cal recovered. But after Wilcher called Salem's office seeking a refund, she didn't receive any money back.
She told the board she asked him: "How are we going to address this because I basically paid you $2,000 to do absolutely nothing? And so he informed me, give me the bill from Westwood, and I'll refund you the money."
Wilcher said she never received the money.
Wilcher posted about her situation on Facebook and received almost 700 shares and multiple comments of support.
"I'm from a very small community so when something happens to one person, everybody steps in … to help them out," Wilcher said. "I think a lot of people went and reported him because of Cal's story and those horrible experiences they have heard from other people within the community."
As she said that, Salem, who was sitting in the hearing room, nodded in the affirmative.
Salem said in his testimony that the reason he did not perform exploratory surgery was that if he found nothing, he would be charged for unnecessary surgery and end up in front of the board for that. He also said that the reason he didn't give a refund was because the insurance company said that his actions didn't fit under the category of malpractice. 

'They were slow moving, gasping for breath'
In the case of Addison, a Great Dane, Salem was accused of providing inadequate care when performing a C-section on Addison.
Addison's owner, a dog breeder who didn't testify at last week's hearing, brought the Great Dane to Dr. Thomas Burgess, a veterinarian at Broadway Veterinary Hospital, on July 26, 2021. The dog's incision was bleeding heavily, and Addison was still heavily sedated. The commonwealth accused Salem of failing to adequately close the incision, giving Addison higher doses of anesthesia than recommended, and failing to administer the anesthesia's reversal agent to the puppies, according to the documents.
When Burgess received the puppies, he said they were slow moving and gasping for breath. When asked by Tatum, the commonwealth representative, if it is normal for puppies to be lethargic after a C-Section, Burgess responded: "No, not typically."
"In our C-sections, usually, the pups come out, they're squawking and hollering already ready to go," Burgess said. "And if not, by the time we finish the C-section, the mama's awake and so forth, the pups are ready to start nursing the mother at that time."
The commonwealth's documents said Salem also failed to "properly position Addison when obtaining radiographs in order to obtain unobstructed views of the caudal abdomen…the exposure was inadequate to determine the number of fetuses that were present at the time of the C-section."
Two days after the C-section, Addison delivered another puppy, which was stillborn.
Salem said he delivered nine puppies and that Addison's owner had delivered a puppy before arriving and that he suspected that they tried to deliver the puppies themselves. Salem said he did not perform a vaginal inspection because he had no time before Addison's owners dragged Addison, still under anethstesia, "like a cow" back to their car. He said they ripped off the bandage from Addison's C-section incision.
Thorsen, Salem's lawyer, said in the hearing that Addison's owner had received at least 39 complaints for animal cruelty. 
Burgess had testified that he had not seen signs of mistreatment of the owner's animals and was always "very pleased" with their treatment.
"Pups have always been in good shape," Burgess said. "They're very expensive dogs to take care of…she's always had them in great shape."

'They kept telling us to call back'
The fifth case involved Snoopy, a schnauzer who was vomiting and had diarrhea when he arrived at Salem's practice in Harrisonburg in August 2021.
Salem conducted bloodwork, and the results essentially showed "lethal medical concerns," as the statement of allegations put it. In other words, any dog showing those results would be dead.
"Dr. Salem failed to recognize that the accuracy of the results was impossible and he failed to repeat bloodwork to confirm results," the commonwealth's document said. And Salem prescribed a long-acting steroid, which "was inappropriate for use in a case of acute vomiting."
Snoopy's owner, Dr. Joseph Sorenson, is a pediatrician and told the board Friday that he had concerns with the bloodwork Salem showed him. But he said Salem replied that the bloodwork was normal for a dog with Snoopy's symptoms.
Sorenson said he and his wife tried to get answers from Salem before finally picking him up.
"They kept telling us to call back a few hours later," Sorenson said.
"My wife went to pick [Snoopy] up, and they did prescribe some medications to take home afterwards," Sorenson said. "I was concerned about the multiple antibiotics as well as the steroid injection, and it wasn't something I'd been told would happen. And at least in my human medicine experience, that is not a typical medication given to someone who has had repeated vomiting."
Snoopy eventually recovered.
When Thorsen questioned Sorenson, he raised the issue of expertise.
"It's clear that you don't have any official training as a veterinarian," Thorsen said.
But Dr. Garrett Smith, a veterinarian at Ashby Animal Clinic in Harrisonburg, testified that he, too, would have been concerned with the bloodwork.
"If I were to see this bloodwork, I would have strong suspicion that this chemistry panel" had been contaminated, Smith said.
Salem said in his testimony that the reason he didn't repeat the bloodwork was because he was waiting 24 hours, but Sorenson's wife picked up Snoopy early. In addition, he said Snoopy was improving, so he didn't see the need to repeat the bloodwork.
Another issue the board considered with Snoopy's case was Salem's hand showing up in Snoopy's X-rays.
"In three of eight radiographs of Snoopy," the documents said, "human hands were visible in the primary X-ray beam, indicating a failure to use protective shielding when taking the radiographs."
Salem also said that the reason that his hand is seen in the X-ray was because he was trying to keep Snoopy's nose down.
Salem said he has proof from reports that his clinic was within the law with radiation.
"I mean this is was accident," he said of the instances of the three X-rays. 

'These people were scared'
After the board announced the indefinite suspension of Salem's license, neither Salem nor his lawyer spoke to reporters from The Citizen or WMRA — the only two reporters present at the hearing.
Tatum, one of the commonwealth's representatives who served in the prosecutorial role, told the board that Salem "cause a lot of emotional volatility amongst these pet owners." 
She acknowledged that some of the owners had "rather intense reactions."
"These people were scared," she said in her closing statement. "They were scared because when it's your dog, not only is this your baby, not only is this a creature that you love as your own family member, but it's a creature that's extremely vulnerable, that relies on you for everything and that cannot tell you what's wrong."
But the board also heard from other veterinarians who are experts in the field.
"This is not just a case of an owner being upset," she added. "We heard from five different veterinarians who saw these dogs, several of them emergency vets, who all said that, based on what they saw, that these animals should not have … simply been discharged, or that they saw other signs [of] something being wrong with the care."
---
Journalism is changing, and that's why The Citizen is here. We're independent. We're local. We pay our contributors, and the money you give goes directly to the reporting. No overhead. No printing costs. Just facts, stories and context. We're also a proud member of the Virginia Press Association. Thanks for your support.