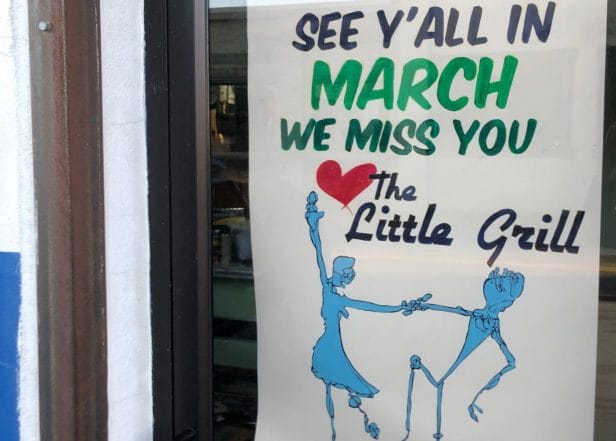 By Gracie Brogowski, contributor
After being closed since last year, The Little Grill is reopening this spring under new management — who also happen to be the former owners.
The restaurant also has some new additions planned to go with its familiar flavors.
This establishment has been a Harrisonburg institution since the '40s and became worker-owned collective in 2003. The menu is designed to be flexible for any dietary needs or preferences like gluten-free, vegan and vegetarian options. The owners, Ron and Melaine Copeland, previously owned it for more than 30 years. They then turned it into a worker-owned restaurant for 20 years and repurchased it last month.
"It was important to them to sell it to us, and it was important to us to buy it because we care about it. So I think we became owners because we love the Grill," Ron Copeland said.
The news about the restaurant closing concerned them both. Copeland said he has an "internal connection" with The Little Grill.
"For me, it was something like 'oh my god' something like that. I know exactly where I was. With downtown on Water Street walking with my friends and I got an email and I freaked out," Ron Copeland said. "I have a little bit of a drama queen to tell you the truth, but I freaked out like I was supposed to be out with my friend having a good time and all he heard about for the next two hours was the little grill."
For the 20 years in between the Copelands' ownership, the Little Grill Collective was a worker-owned facility. This means there was no primary manager or CEO, and the employees operated the business.
"The profit is distributed based on how much labor you contribute. So whatever percentage of the labor that you contribute is the percentage of the profit that you get. And so there's no one boss. You own it. The workers who are worker-owners own it as a group and make decisions as a group," Ron Copeland said.
The Copelands said the restaurant had been an anchor for their family throughout the years.
"We have three children who worked here, and our youngest child was working here when it closed," Ron Copeland said. "So that was another motivation I guess."
While the restaurant has been closed, the Copelands have been adjusting the menu. Ron said they plan on keeping the dishes that their customers love, as well as adding some new items, too. He also said they've been working on establishing new partnerships with local businesses, such as Broad Porch Coffee.
"It's a local company that roasts their coffee in Luray and … They're helping us. We've never had espresso here before. And so their owner is helping us set up an espresso program. That's exciting," Ron said. "They're making us a blend … of coffee that will be exclusive to us. They won't sell it in any other form. It'll just be a Little Grill blend, and so I'm really excited about that."
Along with the menu changes, they have some plans for interior renovation. Copeland mentioned he wants to recreate the restaurant's original look. The restaurant has chosen to work with Gray Fox Design Works, a local business, to help with these changes. The new layout will include putting a large round table in the middle of the floor and a stage for performances.
"We want to have live music and even some theater," Copeland said, adding that previous iterations of the Grill had an open mic night. "And so we have to bring that back."
While being closed for a year was a rough stretch for the Little Grill, the wait for its return is coming to an end.
"Before the sign went up we were saying early spring," Melaine Copeland said. "Now it says March, so that's our goal."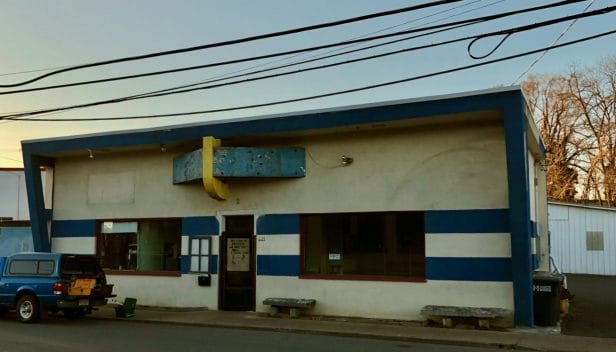 ---
Journalism is changing, and that's why The Citizen is here. We're independent. We're local. We pay our contributors, and the money you give goes directly to the reporting. No overhead. No printing costs. Just facts, stories and context. We're also a proud member of the Virginia Press Association. Thanks for your support.