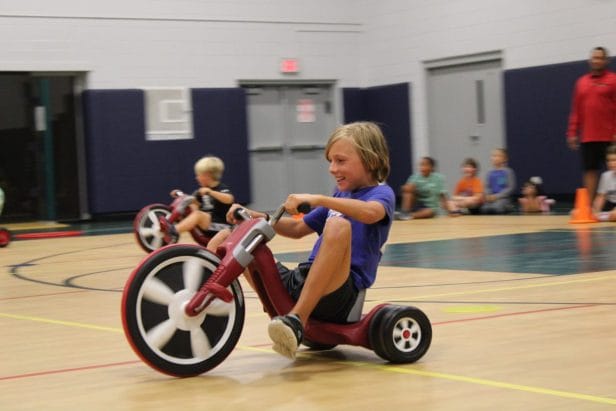 By Eric Gorton, senior contributor
With the end of another school year fast approaching, planning for this year's S.O.A.R. Program at Westover Park is in full swing.
Come June 20, the Summer Organized Activities & Recreation Program run by the Harrisonburg Department of Parks and Recreation, will provide full days of activities for 50 to 60 children on most weekdays until Aug. 18.
As usual, a waiting list is already starting to form.
"With the demand being there, there's obviously quality and the word travels," said Vic Garber, assistant director of Harrisonburg Parks and Recreation. "This is a camp where you're really going to have a good time and you're going to learn something."
Children who have been in the program or who attend the After-School Activities Program were given an early-bird opportunity to sign up, which started April 3. Enrollment for new participants begins today, Monday, April 17.
Program days run 10 hours, from 7:30 a.m. to 5:30 p.m. Activities include swimming at Westover pool, field trips to other city parks and attractions, games and more.
 "This camp is focused on recreation, getting kids outdoors, getting kids active," said Matt Little, the recreation and events manager for the parks department. "If you're looking to sign up for a camp that is solely classroom-based, this is probably not the camp."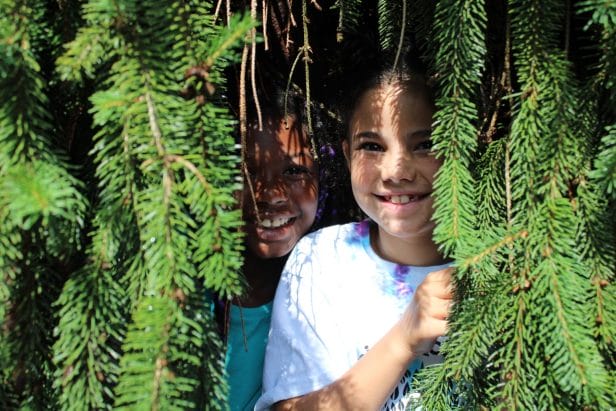 Children on the waiting list routinely get opportunities to participate at some point and parents should not be discouraged from signing them up, Little said.
It's not unusual for some families, who must be city residents, to sign up for all nine weeks and then decide to cancel for a week, he said. When that happens, children from the waiting list can get in. Some families only sign up for certain weeks, which results in openings in other weeks. Openings also occur when families miss a payment deadline.
The waiting list averages five to 10 children a week, Little said.
The program costs $50 a week and takes children who have finished kindergarten through age 11. Once a child turns 12, they can sign up for a teen membership at Westover.
Weekly payments are due the Tuesday before the week of enrollment. When slots open, families on the waitlist are contacted on Wednesdays and must pay by 5 p.m. the next day for their children to participate the following week.
With two full-time staff members, eight or nine part-time staff members and expenses for supplies and other incidentals, Garber said the program costs the city about $6,000 a week to run and that the $50-per-child fee does not cover it. The program would have to charge about $100 per child to fully fund it with enrollment fees.
"We go way down to make sure that everyone has an opportunity and that the fee does not hinder," Garber said.
With so much demand, the parks department would like to expand the program, and could possibly increase the number of slots this summer if it can hire enough help.
"Recruiting is very hard," Garber said. "We've had positions open for quite some time, but it may be a possibility for us to bring in one or two (additional staff) and possibly minimize that wait list this year."
The department is also considering adding a second camp next summer, he said, but that will depend on budgeting.
Little said there are some other options parents can check into if they are put on the waitlist for S.O.A.R.
"We work with the Boys and Girls Club and Second Home, both really good programs in the city and the Boys and Girls Club happens to be located at one of our recreation centers so they do a good job, Second Home does a good job," he said. "We try to help as many families as we can with other options."
---
Journalism is changing, and that's why The Citizen is here. We're independent. We're local. We pay our contributors, and the money you give goes directly to the reporting. No overhead. No printing costs. Just facts, stories and context. We're also a proud member of the Virginia Press Association. Thanks for your support.