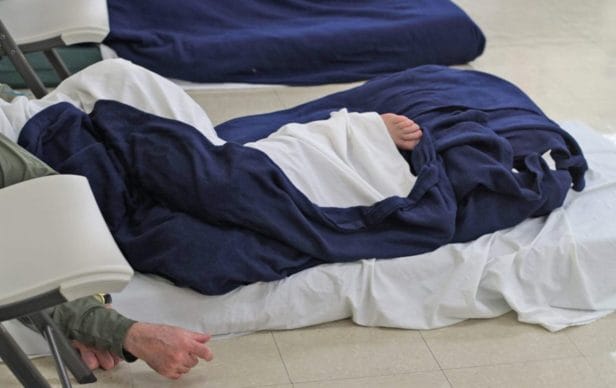 By Sukainah Abid-Kons, contributor
The Homeless Services Center project has entered a new stage as the city accepts bids for construction companies to build it and prepares to invite bids for an organization to operate it. 
The period for construction contractors to submit bids opened on May 4 and will close June 22. Meanwhile, city officials expect this month to open the bidding period for the center operator, though an exact date hasn't been announced.
Hiring those companies will represent key steps in the process to open the planned complex on North Main Street that will include a year-round, low-barrier shelter and offices for other services to help people experiencing homelessness. A low-barrier shelter provides a place to stay for unhoused individuals without requiring a background check or proof of sobriety, as other shelters might. Once a construction contractor has been selected, the timeline for completing the center can be finalized.
Michael Parks, Harrisonburg's director of communications, said city leaders hope to have the center open in January 2024.
"Right now we don't know if that's a goal that we'll be able to hit," Parks said. "But we have been aggressive on wanting to set as early a timeline as possible and doing everything that we can  to reach that timeline." 
The city budgeted about $5 million for the project, which will be paid for using funds the city received from the federal government through the American Rescue Plan Act in 2021.
Parks said the city wants to have the center open as soon as possible so that those in Harrisonburg without shelter will always have a place to go. But, Parks noted, there are many factors in a project this large that are outside of the control of the city and even the contractors, such as supply and demand issues with construction materials and adequate staffing of both the construction and shelter operation teams.
But Parks said there have been productive conversations between the city and area nonprofits that help provide people with services, such as job and personal finance training, as well as health and mental health support.
Harrisonburg has "a great relationship with the nonprofits in our community that serve individuals facing homelessness," he said.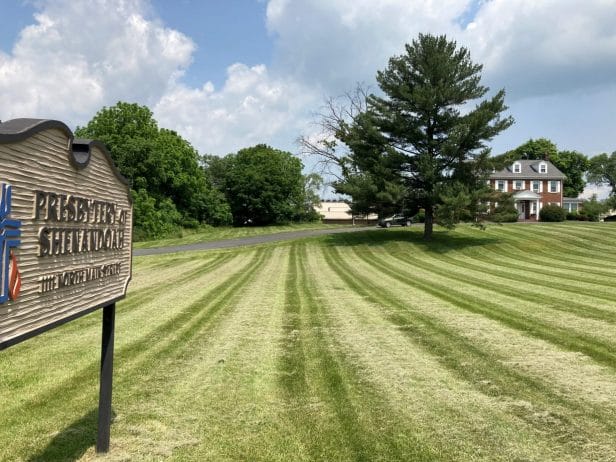 One of those nonprofits is Open Doors, which offers low-barrier shelters to those facing homelessness in Harrisonburg.
The organization's executive director, Nate Riddle, said Open Doors plans to submit a bid to operate the city's shelter and services center, and that the organization is "in constant communication" with the city's project manager.
Sam Nickels, executive director of Our Community Place, said that agency, which also provides certain services to help people experiencing homelessness, is not planning on placing a bid for the operator position. Nickels said the organization is hoping Open Doors will secure both the nighttime and daytime operating responsibilities.
Open Doors started in 2007 and offered thermal shelter relief during the cold months that year. Open Doors hasn't had a permanent space to host a shelter, Riddle said. It operated for years by using space in churches and houses of worship, then took over the old Red Front grocery store building after the store closed in 2020. It also spent two summers using space on JMU's campus.
Riddle said Open Doors plans to continue working with the faith communities and using their congregation halls as spaces to host meals and provide overnight shelter this year. The organization is planning to open its thermal shelter services Nov. 6 and run the shelters until April 1, 2024. These dates are dependent on the city's permanent shelter opening.
In addition to operating a low-barrier shelter, Open Doors also provides resources to help residents facing homelessness find permanent housing. During the 2022-2023 winter, the organization helped 27 people find more stable living solutions, 21 of whom were still housed as of April 2023.
Riddle said if Open Doors can work with shelter guests year-round, he's confident that the organization could help even more people find housing solutions. He said he hopes a permanent space could be used for resource meetings and other services that can be difficult for unhoused people to access without cars or other transportation.
"That will bring stability for folks who aren't used to that, and that will relieve a certain amount  of stress," said Riddle, adding that while those who utilize the resource center will still have to navigate homelessness, a consolidated location for all of Open Doors' services will help make their goal of finding long-term housing more attainable.
---
Thanks for reading The Citizen, which won the Virginia Press Association's 2022 News Sweepstakes award as the top online news site in Virginia. We're independent. We're local. We pay our contributors, and the money you give goes directly to the reporting. No overhead. No printing costs. Just facts, stories and context. We value your support.