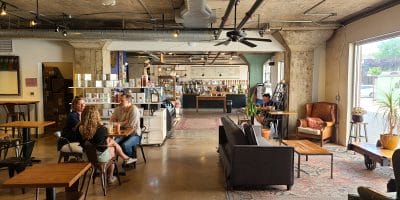 The Ice House was a good first home for Black Sheep Coffee, but owner Chance Ebersold said the time is right to move his cozy downtown shop a few blocks north to 80 E. Market Street.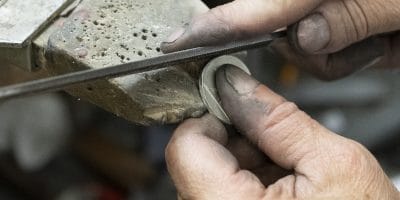 A light illuminates local jewelry maker Hugo Kohl, sitting at
his workbench, file in hand, shaping his latest creation.
"This is a one-off piece that may or may not make production," he says, working deliberately.