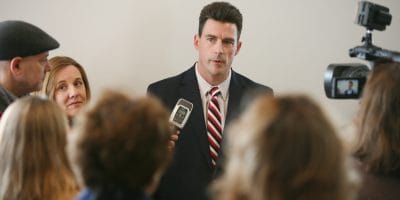 On Thursday afternoon, a fifth candidate formally announced his candidacy for the 25th District House of Delegates seat, vacated after surprise announcement from Del. Steve Landes (R-Verona) that he will not seek re-election in November. Marshall Pattie, an associate professor of management at James Madison University and member of the Augusta County Board of Supervisors, made his announcement at First Witness Security in Mount Sidney.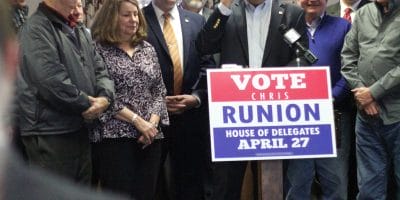 At his campaign launch event yesterday in Bridgewater, Chris Runion handed out his regular business card from Eddie Edwards Signs, where he's president. It's been a busy few days, he said. There hasn't been time yet to throw together a card for the House of Delegates race he's just scrambled into, after the unexpected announcement that Del. Steve Landes would not run for reelection.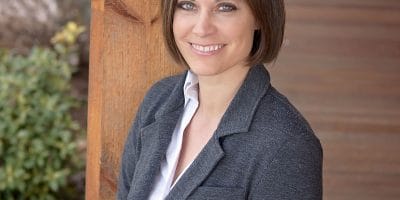 It's beginning to look a lot like 2017. Or is it? Once again Cathy Copeland and Brent Finnegan are vying for a chance to take on Republican incumbent Tony Wilt, who was first elected in 2010. But while the candidates might be the same, the campaigns might look a little different this time, especially if the election process for the Democrats changes.