Tag:
Rockingham Harrisonburg Drug Treatment Court Program
Page 1/1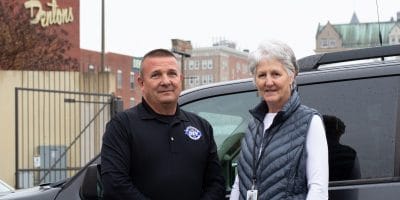 In the shuffle of renovations last spring to add more courtrooms to the judicial complex downtown, the Court Services department got bumped a few blocks north to the county administration building on Gay Street – to the chagrin of local attorney Aaron Cook. Sounds cool, but what are Court Services?
The courtroom was chilly as participants in the afternoon hearing on a recent Thursday trickled in. Some were alone, others entered with partners and family members. But this wasn't like many other court proceedings, marked by tension and conflict.