Tag:
transparency
Page 1/1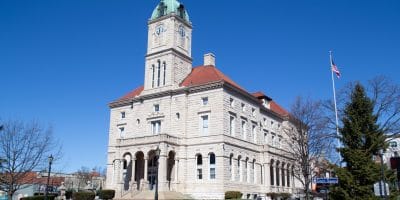 Following a ruling against him in early October, The Breeze's Editor-in-Chief Jake Conley says he's worried moving forward about how much information university officials will or will not provide to journalists in the interest of public health.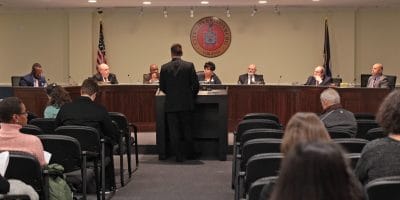 The once-routine practice of appointing members of the Harrisonburg Electric Commission (HEC) attracted unusual attention this week, as some city residents raised concerns about transparency and the commission's commitment to the city's sustainability goals. As a result, on Tuesday night, the city council postponed action for a second month in a row on two appointments to the five-member commission that governs the city's electric utility.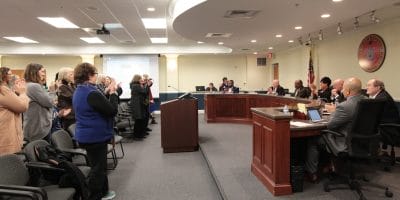 "Good job, ladies! Good job," said Mayor Deanna Reed, before a standing ovation from about 80 people at the city council meeting on Tuesday evening. The applause celebrated the council's support for Virginia ratifying the Equal Rights Amendment to the United States Constitution. Small girls with their mothers and men sporting ERA buttons were among those clapping alongside eight women who had worked on the issue since Congress first passed the amendment in 1972.