By Holly Marcus, senior contributor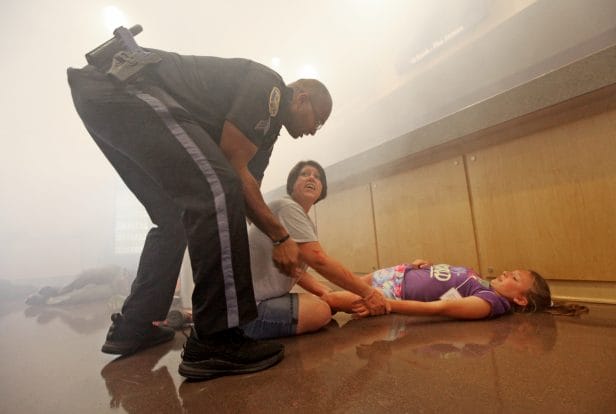 "This is an exercise," Stephanie Harris told the crowd about to take part in a Monday morning training exercise with the Virginia Department of Emergency Management (VDEM). Around her were about 160 volunteer "victims" of a simulated gas explosion at JMU's Bridgeforth Stadium, along with dozens of rescue and security personnel that would be responding to the disaster.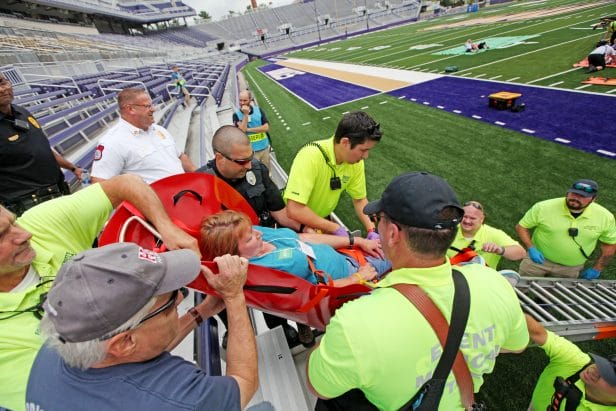 Harris, a VDEM exercise project coordinator who oversaw Monday's exercise, wanted to be sure that everyone understood that this was a full-scale dress rehearsal for a mass-casualty incident. The protocols and procedures carried out by local police, firefighters and medical staff would be real; the same stadium evacuation plan used to get today's "victims" to safety would be if the stadium was packed to capacity and the disaster were real.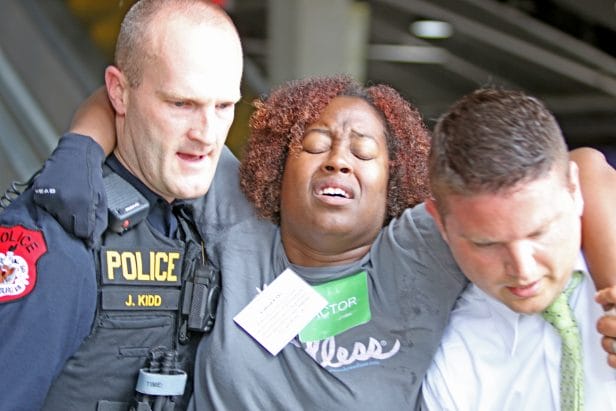 Five minutes before the simulated explosion went off, everyone took their places inside the club level of the stadium. Parents and children sat and chatted around the dining area. Groups of friends gathered at the bar, as they would at a typical JMU football game.
Then, smoke (generated by a smoke machine) started to fill the room, followed by the loud rumble of the explosion. Actors dropped to the floor, clutching their injuries. Others hobbled out as JMU security personnel evacuated everyone who was able to move away from the explosion site, centered around the kitchen.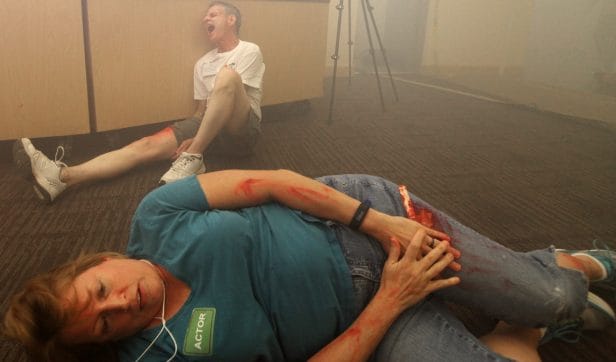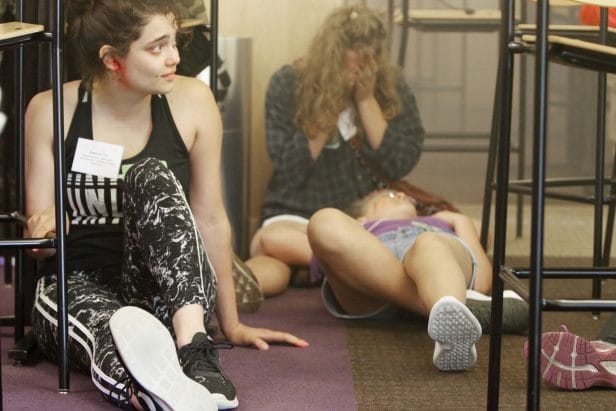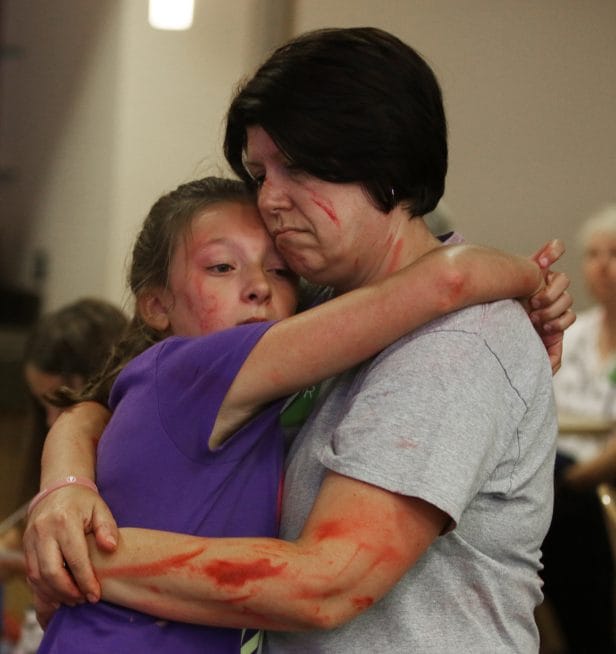 Each volunteer played a role assigned to them, complete with fake blood and wounds and small tags labeling their injuries. Some bled from the ears, unable to hear or answer questions from rescue personnel. Others lay unconscious. Some actors had major wounds that prevented them from evacuating without assistance. (Posting to social media during the training was off-limits, to avoid wider public confusion about whether a real disaster was unfolding.)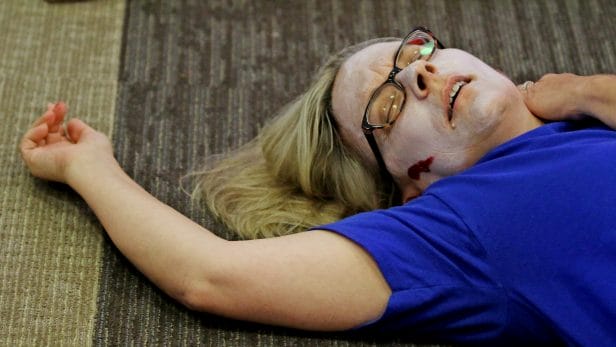 Emergency lights flashed and within minutes, HFD firefighters in full gear were trying to navigate through the thick smoke to find the injured. Working quickly, they began carrying victims out to EMTs waiting outside the stadium. Also responding were UVA's Special Event Medical Management team and R.M.C. Events personnel, which JMU contracts for security and crowd control for sporting events, graduations and concerts.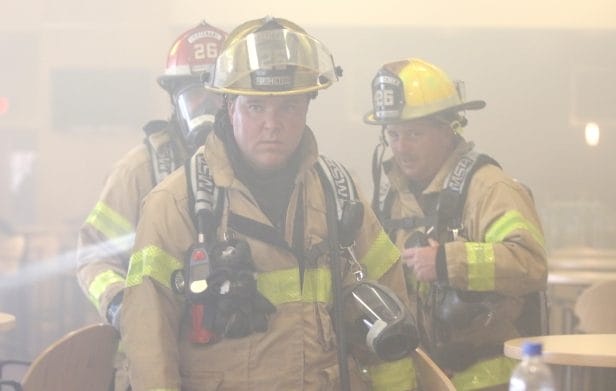 Two receiving sites were established by rescue personnel to triage the actors. Green, yellow and red tarps were used to sort victims by the seriousness of their injuries. Harrisonburg Rescue Squad ambulances then transported some of them to Sentara RMH hospital, which also participated in the exercise.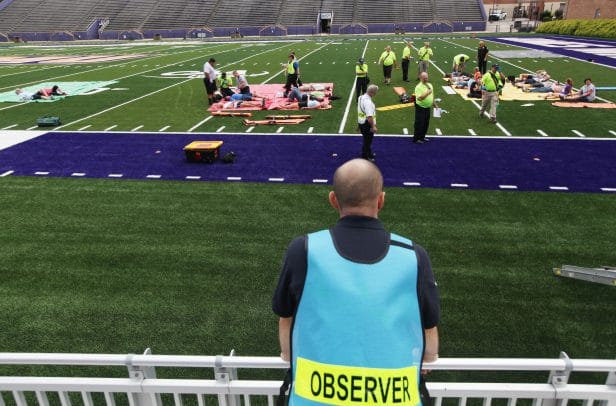 One volunteers said she thought the exercise was good practice – and unfortunate that a situation like this needs practice. Monday's training comes just two days after a real gas explosion injured 21 people in a mall in Florida. The response to the incident was also observed and evaluated by other local agencies in order to see how a situation of this nature would be handled.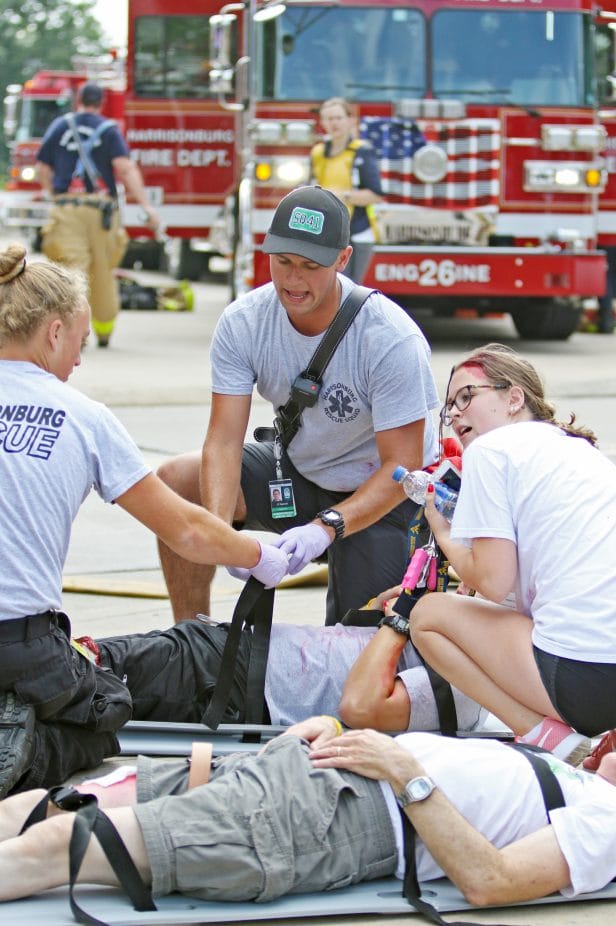 Columbia Gas of Virginia, which supplies natural gas to JMU, also had representatives present to turn off the gas and check the building after the site was secured. While one HFD fire truck always attends JMU football games, all available city fire and rescue units would respond to a mass-casualty incident like today's simulated one.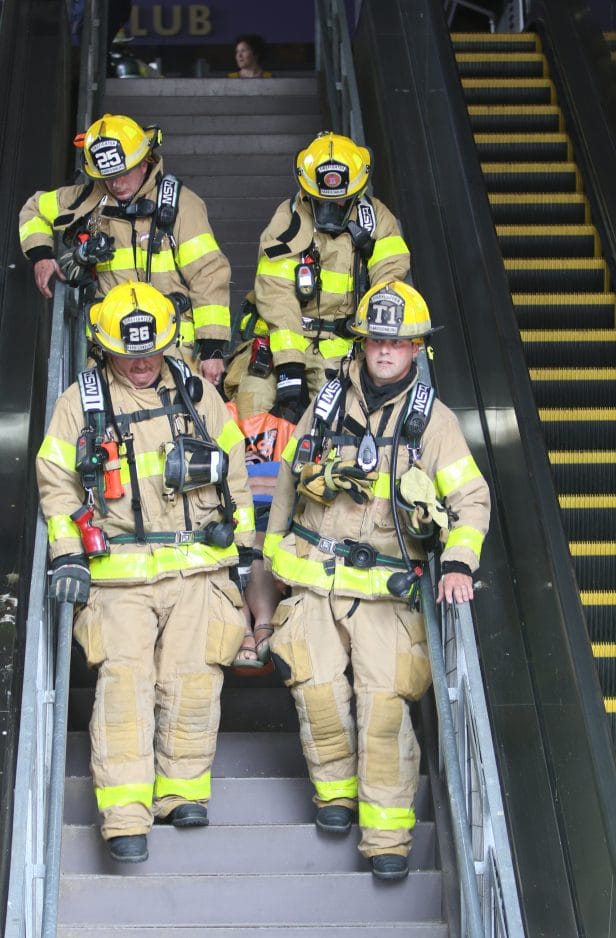 By the end of the exercise, whicn included evacuations from multiple levels of the stadium, participants were asked to fill out an evaluation form. Loralin Welch, a JMU employee who played a crying 17-year-old during the explosion, had never participated in a mass-casualty exercise before but thought the experience was "neat."
"[The rescue personnel] were good at checking for injuries," she said.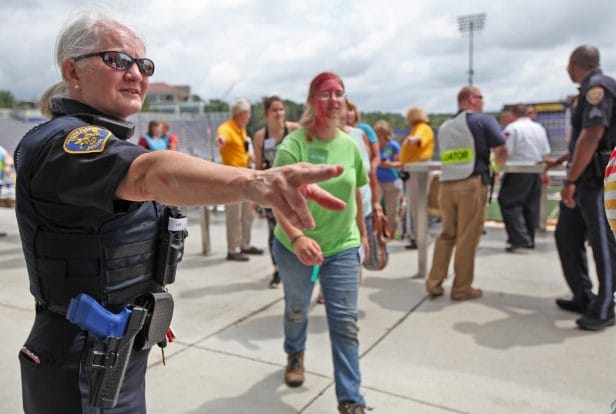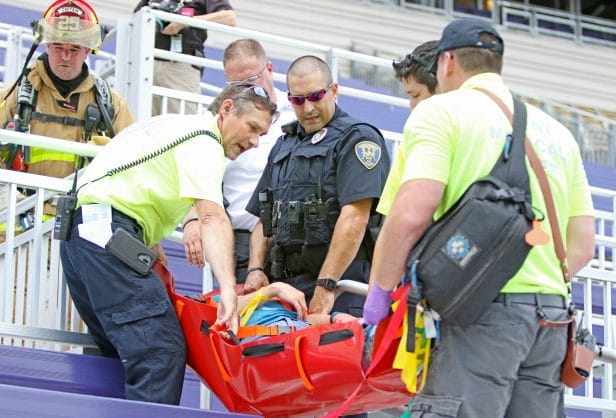 For security staff and fire and rescue personnel, the training was invaluable. One member of the fire department said there's a difference in having emergency action plans and protocols and being able to execute them in a live-action training scenario.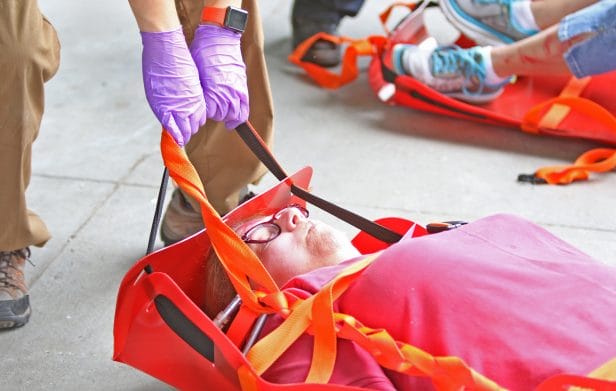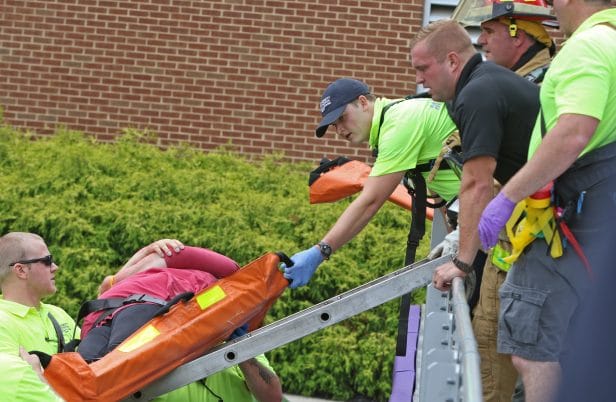 ---
Journalism is changing, and that's why The Citizen is here. We're independent. We're local. We pay our contributors, and the money you give goes directly to the reporting. No overhead. No printing costs. Just facts, stories and context. Thanks for your support.