By Bridget Manley, publisher
After being on hold for two years, the second Massanutten Regional Library's Rocktown Author Festival will happen April 9 at the central library downtown and will allow people to interact with area authors and discuss the publishing process. 
During the event from 1-4 p.m., residents can meet the authors, get books signed and ask about the writing process. The festival includes a combination of meet-and-greets and panel sessions.
Denise Munro, the library's youth services coordinator, said the festival helps local authors connect with the community as well as with other authors in the area.
But it's also for students and younger aspiring writers to connect with authors, especially authors who write about and for children.
"It's also about showing kids that this is something you can do, and people who write live here in your community," Munro said. "These are jobs for the future to consider."
The authors taking part in the festival cover the spectrum of genres.
Chris Barcomb and Lori Mier, for instance, have both written books that resemble their own struggles and are geared toward young children.
Barcomb writes a comic book series about a boy named Sam, who loses a leg in a playground accident. Mier has written a children's book about resilience, modeled after her own loss as a child.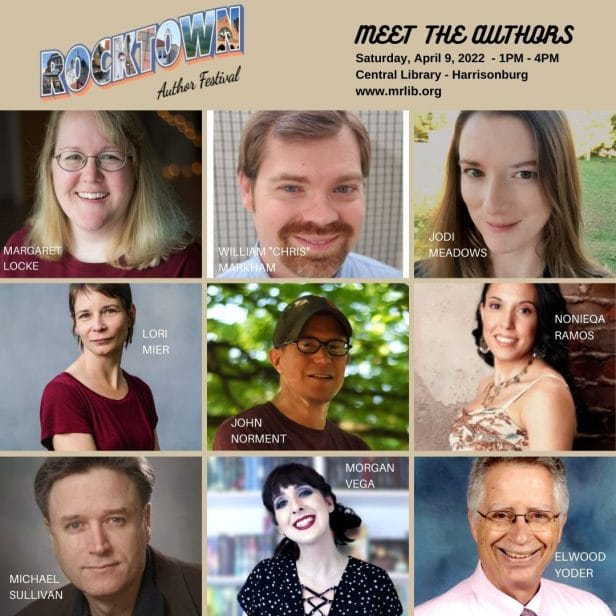 Author NoNieqa Ramos, who writes books geared toward children and young adults, will moderate a panel session during the festival called, "Writing Like An Adult, Thinking Like A Child." The panel includes Barcomb, as well as authors Gayle C. Krause, who writes books aimed at young adults, and Jodi Meadows, coauthor of New York Timesbestsellers "My Lady Jane" and "My Plain Jane."
Another panel session, called "Authoring 101: Everything You've Ever Wanted To Know About Becoming a Published Author" will feature Mier, along with authors Michael Sullivan and Elwood Yoder. Author Tammy Cullers will serve as moderator.
Both panel sessions are designed to help those interested in writing to get information about being published and how to engage with audiences.
Rounding out the authors featured at the festival are Sydney Tooman Betts, P.A. Duncan, Rachel Freed, Allison Garcia, MKB Graham, Sharon Clymer Landis, Margaret Locke, William "Chris" Markham, John Norment, and Morgan Vega.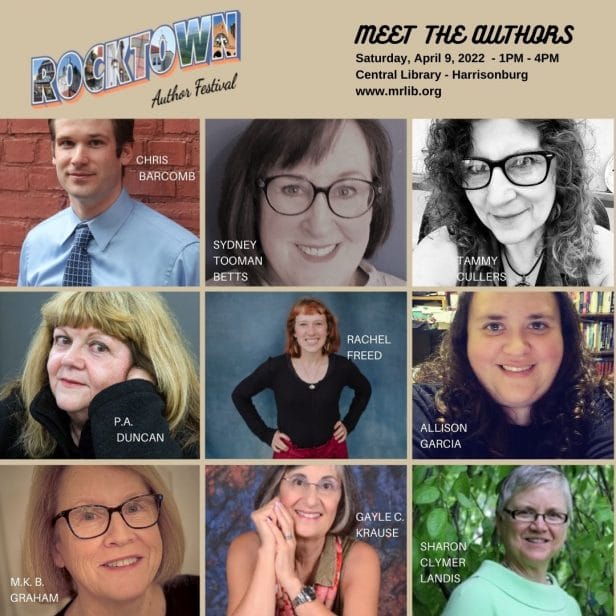 While the panel sessions require pre-registration (and are nearly filled), the festival itself is free to attend, allowing members of the public to stop in during the day, meet and talk with the authors, purchase books and get autographs.
"To come and meet an author, that's not an experience you don't have every day," Munro said. "There are authors living around you that you don't know."
The Author Festival debuted in 2019 and was set to run again in spring 2020 before, well, you know the rest. So, this marks the return of festival. And Munro said everyone involved is excited that it's back.
Masks are required for the event and registration is available online at www.mrlib.org.
---
Journalism is changing, and that's why The Citizen is here. We're independent. We're local. We pay our contributors, and the money you give goes directly to the reporting. No overhead. No printing costs. Just facts, stories and context. We're also a proud member of the Virginia Press Association. Thanks for your support.