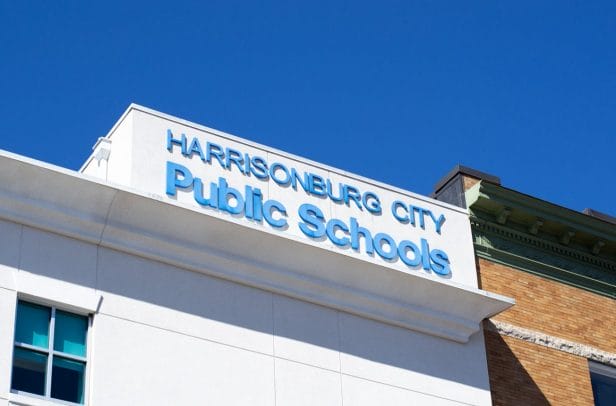 By Haley Thomas, contributor
A new digital mapping technology could help Harrisonburg City Public Schools prepare and respond in the event of an emergency, school leaders said Tuesday.
The district recently received grant funding for the project through the Digital Mapping Program for Virginia K-12 Schools.
This technology will consist of an up-to-date digital floor plan of every school in Harrisonburg. Every classroom, hallway, door, window and closet will be clearly displayed on a digital map. It would be shared with emergency services the moment a threat takes place.
This information would be confidential and used for emergency situations only, Superintendent Michael Richards said at Tuesday's school board meeting. It could be implemented as early as the upcoming school year.
Board Chair Nick Swayne said people often have difficulty communicating when a crisis occurs, particularly the situation's exact location and severity.
Swayne said digital mapping services alleviate this issue by allowing users to click a button within an app that tracks their exact location, helping law enforcement and other emergency first responders find and help those on the scene.
"In an emergency, every second matters," Richards said. But digital mapping will provide law enforcement more information than a 9-1-1 caller could likely give.
"I hope we never need it," Richards said.
The discussion came during the city school board's first meeting since the May 24 shooting at an Uvalde, Texas, elementary school.
"Unfortunately, this is part of our society now," said Harrisonburg Police Chief Kelley Warner.
Warner said Harrisonburg police officers have been training in the event of a school shooting since 2001. Digital mapping, she explained, would require all Harrisonburg City Public Schools staff to be trained on how to use it in the event of an emergency.
A teacher's assistant from Keister Elementary School spoke during the meeting's public comment period. She said that as a staff member and a parent, safety is her No. 1 concern.
She said she would like to see metal detectors in each school, along with more police involvement.
Update on the new Family Resource Center
Harrisonburg City Public Schools officials are working to develop a Family Resource Center to serve as a "one-stop shop" for Harrisonburg families.
The district secured a lease on the building that once housed the Sentara Sleep Center, and is in the process of upgrading and repairing it.
Previously located in Keister Elementary, the Welcome Center has been relocated to the Family Resource Center.
It will also house a health center, which is slated to open in January 2023. The health center will start with a part-time staff that can administer vaccinations and physicals on site, but the goal is to expand it to a more comprehensive care model within one to two years.
The health center is growing partnerships with community agencies including the Virginia Department of Health and HCHC immunization clinics. Additional agencies will include JMU, Sentara and the Blue Ridge Free Clinic.
Student Generation Factor
Harrisonburg City Government has recently discussed plans for several potential new housing developments. The district has always relied on demographic analyses from the Weldon Cooper Center at the University of Virginia to anticipate student growth.
Nzar Sharif, data manager at Harrisonburg City School, said these analyses don't take into account new housing developments and instead employ a retrospective approach.
Sharif, who also is a former contributor to The Citizen, presented his research on what he called the "student generation factor."
"Harrisonburg is a growing city, the twelfth largest in Virginia," Sharif said. He said the city's residential developments have a direct correlation with increasing the population of school-aged students. The effect depends on factors such as type of housing, number of bedrooms and affordability.
To articulate the impact of residential development on student growth in Harrisonburg, Sharif obtained data from the Geographic Information Systems department to find the amount of available housing in the city and the types of housing students live in.
Sharif used this data to find the generation factor, a number that reveals how many students new residential developments will bring in. Sharif found that the generation rate for new multi-family units across all schools is 0.11, for single family attached units (such as duplexes and townhomes) and for single family detached units is 0.15. That means construction of 100 townhomes would bring in about 15 students.
These rates will allow the district to project any housing development's effect on the city schools' enrollment growth.
---
Journalism is changing, and that's why The Citizen is here. We're independent. We're local. We pay our contributors, and the money you give goes directly to the reporting. No overhead. No printing costs. Just facts, stories and context. We're also a proud member of the Virginia Press Association. Thanks for your support.