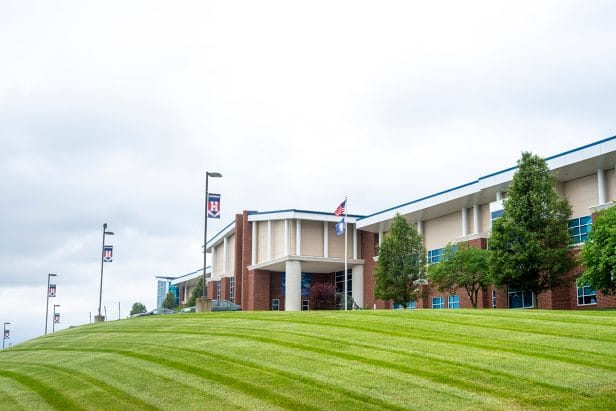 By Haley Thomas, contributor
Harrisonburg City Public Schools will forgo hiring 12 new positions and will dissolve or delay several programs to make up for a $1.17 million reduction in funding from the state's final budget. 
Superintendent Michael Richards told the board at Tuesday's meeting that making recommendations for cuts was "painful."
"We have a needs-based budget," Richards said. "We're not extravagant, we can't just cut frills — we don't have frills in our budget."
But those changes to the more than $106 million total 2022-23 budget allowed district leaders to preserve some of the key objectives school board members wanted in the budget, including raises for teachers and staff.
"Although we have had to make cuts to align with the state budget, HCPS has been able to protect employee pay raises and provide competitive compensation and benefit offerings to attract and retain talented staff," said Tracy Shaver, the district's chief financial officer, in an email to The Citizen. "As a result, this budget reflects a continued commitment to high expectations, equity and academic excellence for all students."
The school board on Tuesday approved the changes to the 2022-23 budget, which came after the General Assembly amended the state budget on June 1. Gov. Glenn Youngkin signed this into law on June 21, and includes less for schools across Virginia than the initial draft. The Board's original budget was built upon the previous Gov. Ralph Northam's proposed budget, presented in December 2021.
While the Board has not received finalized numbers, Shaver said he does not anticipate any significant changes from their amended budget.
Shaver presented operational budget adjustments based upon the General Assembly's amendments.
Still contained in the budget will be the $1,000 bonuses for Standards of Quality (SOQ) positions across the district. SOQ positions are the minimum number of positions — including teachers, counselors, etc. — that a school district must have based on student enrollment.
Shaver told The Citizen that SOQ positions are funded by the state to "provide a quality education in the Commonwealth of Virginia." There are 601 SOQ positions in Harrisonburg schools out of the roughly 1,050 employees in the district.
Shaver wrote that these bonuses won't be limited to SOQ positions. Instead, every HCPS staff member employed in December 2022 will receive a $1,000 bonus that will be funded with nearly $660,000 in federal American Rescue Plan Act (ARPA) money and local funds. Because about 450 of these employees are not considered SOQ positions, Shaver wrote that it will cost HCPS $470,797 in additional local funds to cover the bonus payments and associated payroll taxes. They will go into effect Dec. 1, 2022.
"We're very happy that the General Assembly is focusing on our staff like this, that's great… it's a little bit of a surprise that we have to come up with the money for that," Shaver wrote.
After the adopted budget was approved, it was decided to increase advance degree supplements and the stipends associated with them. The cost for this will be capped at $59,643, Shaver said.
As for how to make up for the $1.17 million reduction in state funding while also keeping the bonuses and advanced degree supplements, the district trimmed money from a few places.
The board's approval of cutting 12 new full-time positions will save a total of $904,820.
Delaying expansion of community childcare partnerships — particularly with the Boys and Girls Club as well as Second Home — will save the district $236,000. These organizations are also funded by the city, Shaver said, so there's a possibility of expanding these programs if they are granted the funds.
The Great Oak Academy, a program for grades six through eight that has allowed students to enjoy hands-on learning experiences in STEM, has lost its director as well as most of its staff, and Shaver said they've had a difficult time filling those positions since they are specialized. The district is looking to re-deploy the remaining staff to other full-time positions across the school division. This will save $304,000.
It was also decided to delay implementation of a program called Jump-In, which will be aimed at elementary school students. The delay will save the district about $160,000.
Realigning alternative education, special education, and instructional non-personnel lines to actual expenditures will save $98,800.
"We'll clarify that we're not cutting anything from those programs," Richards said. "We're realigning based on our current expenditures this year, and knowing that we can remove that $99,000." 
---
Journalism is changing, and that's why The Citizen is here. We're independent. We're local. We pay our contributors, and the money you give goes directly to the reporting. No overhead. No printing costs. Just facts, stories and context. We're also a proud member of the Virginia Press Association. Thanks for your support.