By Chip Lauterbach, contributor
Harrisonburg Democrats are preparing for their second caucus of the summer next weekend to select their nominee to fill out the last two years of a city council seat's term. 
The July 16 caucus pits council member Chris Jones against community activist Paloma Saucedo. The winner will be the Democratic nominee in November's special election to fill out the remainder of former independent council member George Hirschmann's term after Hirschmann resigned for health reasons in May. 
For Jones and Saucedo, the caucus one week from Saturday will be a do-over after they finished third and fourth, respectively, in last month's caucus for the two city council spots that are up in November's regular general election. Jones is sitting in one of those seats now but got nudged out of the general election after finishing one vote behind Monica Robinson in the June 4 primary. Dany Fleming was the caucus' top voter-getter with 191 votes.
Saucedo is making her second run for city council but first as a Democrat. She ran as an independent with a progressive platform in the 2018 election and finished fifth. 
In the meantime, Hirschmann's seat on the City Council is being held by former Mayor Richard Baugh, who signaled early on that he would serve until the November special election but wouldn't run for the seat. 
Harrisonburg Democrats can vote in person between 10 a.m. and 5 p.m. July 16 at the party's headquarters at 850 W. Market Street. Early ballots can be requested by July 10 and must be returned to the party by July 15. 
Harrisonburg Democratic Committee chair Alleyn Harned is hoping for a large turnout on July 16, and has also noted that for this special election caucus the party has already received more absentee ballots than the previous caucus.
"We are expecting and hoping for folks to come enjoy some time on July 16 with Democrats, again it will be social outside and business inside." Harned said. "We want folks to know that voting is easy and convenient."

Paloma Saucedo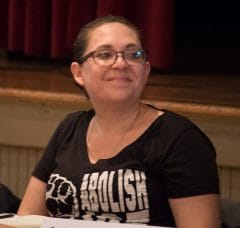 Originally from Mexico, Saucedo moved to the United States at the age of 20, going from Greenville to Waynesboro then Staunton before finding Harrisonburg and "fell in love with it."
A social worker and community organizer, Saucedo, who uses they/them pronouns, said they have a passion for social justice that inspired them to earn their U.S. citizenship in 2017 as a means to become active in their local political process.
"As soon as I got my citizenship, the next thing I had to do was register to vote, and then run for office." Saucedo said in an interview. "I believe that's one of the best ways for communities of color and communities of immigrants and LGBTQ folk to advance and to have a seat at the table, by getting involved with the democratic process."
Saucedo said their priorities, if elected, would be to focus on affordable housing and child care immediately, with longer term goals including better representation for Harrisonburg's marginalized communities and better access to mental healthcare for those who need it.
"The Latinx population of Harrisonburg is about 20% of the overall population and I believe that we need a seat at the table," Saucedo said.
Sal Romero, the vice mayor and only Latino on the city council, opted not to run for reelection this fall.
"And not just the Latinx community, but we have immigrants from all over the world living here in Harrisonburg, who need their voices heard in order to better make this place a home for everybody," Saucedo said. 

Christopher Jones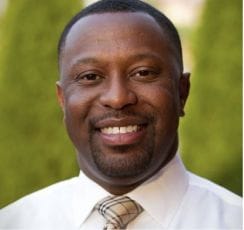 Jones is aiming to serve on the city council for a decade. He first won a seat in the 2014 elections and served as mayor from 2015-2017. 
Born in Danville, Jones came to Harrisonburg to attend JMU. He has been involved with some level of community outreach in Harrisonburg over the past two decades.
"With the help of neighbors, city staff, and city council I have been able to contribute to building a better Harrisonburg for everyone," Jones said. "Selecting me as the special election candidate will ensure continued funding for our education system, fully supporting our public safety teams, and maintaining a balanced economic development ecosystem."
While Jones didn't give an interview to The Citizen, he responded to multiple interview requests by issuing a statement via email. 
Citing his years of experience on the council, Jones said what makes the city special is the efforts of the city workers and citizens who work to revitalize Harrisonburg.
"I am committed to fulfilling the needs of our educators, police department, fire department, developers, and entrepreneurs," Jones said in the statement. "I have a proven track record of helping Black and Brown businesses, increasing funding to nonprofits, making processes better for developers, and voting in favor (of) our public school system's budgets."
Jones said he is optimistic for the upcoming caucus and is prepared to continue his work for the city and its residents.
"I look forward to the residents of Harrisonburg showing up on July 16 to vote for me," he wrote. 
---
Journalism is changing, and that's why The Citizen is here. We're independent. We're local. We pay our contributors, and the money you give goes directly to the reporting. No overhead. No printing costs. Just facts, stories and context. We're also a proud member of the Virginia Press Association. Thanks for your support.