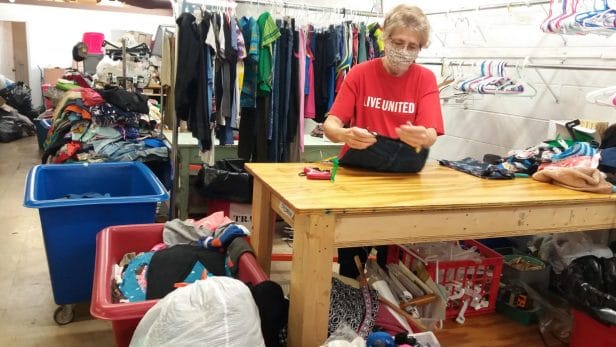 By Eric Gorton, senior contributor
For the first time since fall 2019, the United Way of Harrisonburg and Rockingham County is looking forward to a mostly normal "Day of Action" next week.
More than 200 people have signed up to take part in the annual volunteer event Wednesday and will work on projects such as landscaping at Still Meadows Enrichment Center; cleaning up an area at Hillandale Park and planting a pollinator garden; helping run an end of the summer celebration for The Arc of Harrisonburg and Rockingham; and painting the exterior of Adagio House.
But that's only about a third as many volunteers as in 2019, when the event — known then as "Day of Caring" — drew more than 600 helping hands, a record high, to work on more than 30 projects.
This year's event will feature 21 projects with room for about 300 volunteers.
"We thought we would fill up 300 spots super-fast and we haven't," said Amanda Leech, executive director of the local United Way. "I'd say percentage wise, we're about where we've been normally, but we're still not seeing the same numbers we saw in pre-pandemic times."
The call for volunteers went out in mid-August and about 80 spots remained unfilled Thursday.
For the first time since the COVID-19 pandemic arrived in spring 2020, the event's focus has returned to providing in-person help to mostly human service agencies.
Leech said 2020 was tough. "We really could not do much," she said, noting that the focus of the event shifted to virtual workshops.
A few in-person, outdoor projects were offered last year in addition to more virtual workshops, "but it was super scaled down because there were so many safety concerns," Leech said.
She hoped this year's event would resemble 2019, but in addition to fewer volunteers, there are also fewer projects. The agency advertised 21 projects this year, down from an average of 30 before COVID.
"Some partners have downscaled operations, so they don't need as much support," Leech said, noting there is still some concern about COVID safety.
The daily average of new coronavirus cases in the U.S. has nearly halved over the past two months, according to a story this week in the U.S. News & World Report.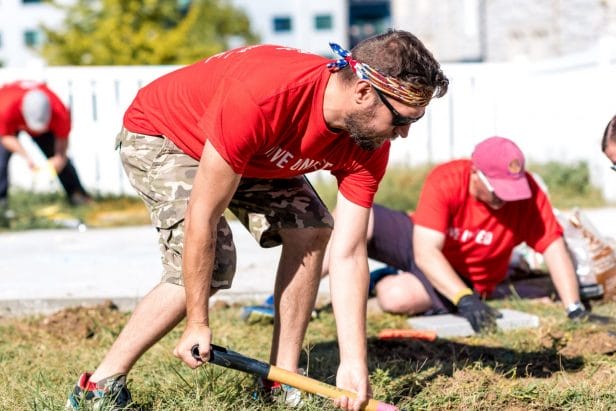 But those reports are not putting everyone at ease and the United Way is not alone in its search for volunteers.
"We have adopted a 'no stone unturned' attitude to reach out to local churches, civic groups, colleges and other community agencies" in search of volunteers to run community blood drives, said Betty Whittaker, regional volunteer officer for the Virginia Region of the American Red Cross, in an email.
As she told The Citizen in January, the agency needs 30 volunteers in the Harrisonburg-Rockingham County area to support local blood drives, disaster response and to provide services to military personnel.
"Trends in volunteerism have changed since COVID," she said. "More people want to be engaged; however, they may not have the amount of time required or the expected time commitment required to be able to support the need. The American Red Cross is constantly reviewing our positions and time commitment to ensure we are relevant to the needs of those available to volunteer."
Beth Bland, director of senior services in Harrisonburg and Rockingham County for Valley Program for Aging Services said her agency also is having challenges.
"Many volunteers didn't come back after the pandemic so we have had to recruit a lot of new volunteers," she said in an email.
"I hear other non-profits saying the same thing but I don't have any hard statistics."
Leech said United Way's Day of Action has served as an effective volunteer recruiting program.
"We see people make those long-term connections and that's why we continue to do this even every year. One of the things that is so incredible about this event is the work that gets done is really important, really needed."
Volunteers can still sign up on the Day of Action website.
A new feature this year will be an end-of-day celebration at the MolsonCoors plant in Elkton featuring food, drinks and networking with other participants from the day.
---
Journalism is changing, and that's why The Citizen is here. We're independent. We're local. We pay our contributors, and the money you give goes directly to the reporting. No overhead. No printing costs. Just facts, stories and context. We're also a proud member of the Virginia Press Association. Thanks for your support.