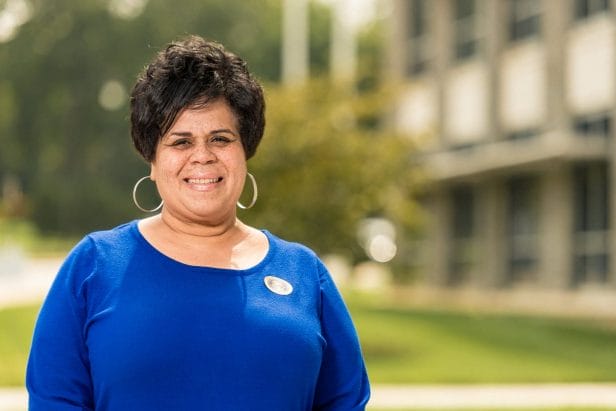 By Rachel Petterson, contributor
Harrisonburg's top official will get some face time with the nation's leaders next month. 
Mayor Deanna Reed will attend the African American Mayors Conference in Washington, D.C., from April 19-21. For the mayor, this event includes time with Vice President Kamala Harris and President Joe Biden.
"I just got invited to Kamala Harris's house, so I'm excited about that," Reed told the city council members at Tuesday's meeting. "So I'll get to visit with her, as well as to the White House with Joe Biden." 

A chance to weigh in community grants
At Tuesday's city council meeting, the council also held a public hearing regarding the use of the 2023 Community Development Block Grant, which comes from the U.S. Department of Housing and Urban Development funding. The grant's aim is to provide resources for local organizations and efforts, and they "must be used for activities that benefit low and moderate income persons," as city manager Ande Banks explained.
Organizations submitted applications to receive funding from this program, and the CDBG selection committee released recommendations for which organizations and projects to fund:
The total grant funding available for 2023 is $569,946, which includes this year's grant as well as unused funds from previous years.
People can comment on those recommendations over the next 30 days by contacting Kristin McCombe, the city's Community Development Block Grant coordinator. 

Final approval for athletic fields renovation
The city council also unanimously approved moving funding previously intended for development of fields at Smithland Park to the renovation of athletic fields at Thomas Harrison Middle School. The vote formalized a decision the council made at the last meeting to use federal American Rescue Plan Act funding at the middle school instead of Smithland as a better way to support adult soccer and parks and recreation. 
Accomplishing that was a major goal of the council during the months-long process of determining how to spend the ARPA funds.
While this vote was unanimous, it did not include council member Chris Jones, who was absent because he is attending the Racial Equity and Inclusion Institute in Washington, D.C.

Cancer screening clinic in May
Reed said she will partner with Sentara RMH Medical Center and Silvia Garcia-Romero, former Vice Mayor Sal Romero's sister, as well as three local churches, to hold a health screening clinic at Sims School from 9 a.m.-3 p.m. on May 20. They will offer mammograms, diabetes screenings, oral and colon cancer screenings, nutrition services, wound screenings and blood pressure measurements.
"Anybody is welcome to come to that," Reed said.
---
Journalism is changing, and that's why The Citizen is here. We're independent. We're local. We pay our contributors, and the money you give goes directly to the reporting. No overhead. No printing costs. Just facts, stories and context. We're also a proud member of the Virginia Press Association. Thanks for your support.