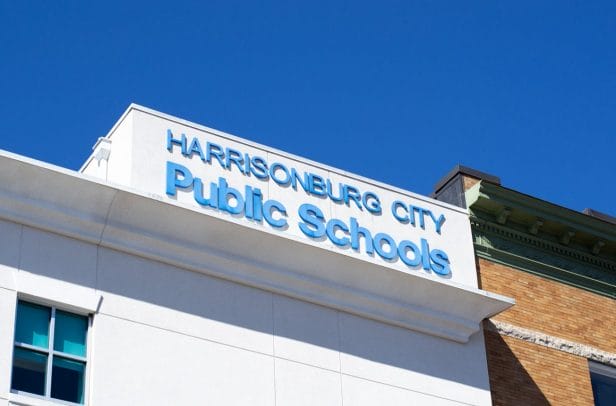 By Haley Thomas, contributor
Virginia's legislative watchdog agency launched a scathing report on the state's K-12 public school funding midway through the Harrisonburg school board's month-long summer break. At Tuesday's business meeting, the board unanimously took a stand.
The General Assembly-commissioned report came from the Joint Legislative Audit and Review Commission. It analyzed Virginia's formula for funding public schools, otherwise known as the Standards of Quality. The Standards of Quality formula estimates how many staff positions are needed in each school division for students to receive a quality education. It then estimates the cost of staff in each district across Virginia.
The report found, as board chair Deb Fitzgerald explained with a tinge of frustration in her voice, that the Standards of Quality formula "dramatically undercalculates the numbers of K-12 staff needed to run a school division." As a result, Virginia public schools receive significantly less funding than they need.
The report says Virginia school divisions receive less funding per K-12 student than the national average and the regional average. And that figure is lower than three of Virginia's five bordering states.
"School divisions in other states receive 14 percent more per student than school divisions in Virginia, on average, after normalizing for differences in cost of labor among states," the report said. "This equates to about $1,900 more per student than Virginia."
Harrisonburg schools' Superintendent Michael Richards said the commission's report confirms what school boards and superintendents across the state have been saying for years. The Virginia School Boards Association and the Virginia Association of School Superintendents released a joint statement in response to the report.
"This report reinforces the need for the General Assembly to immediately support additional funding for FY 24 that further invests in our teachers, schools and especially the Commonwealth's children," said Kristy Somerville-Midgette, president of the superintendents group.
The Harrisonburg school board on Tuesday made public its own statement, which Fitzgerald wrote. In that statement, the board urged legislators to "move forward without delay and to adjust the state budget for the current fiscal year to increase state funding to public education and implement the JLARC recommendations."
The board unanimously endorsed Fitzgerald's written statement. With school boards across Virginia releasing their own statements, it would be up to the General Assembly to act.
The commission made several recommendations in its report to combat the lack of funding, including addressing technical issues with the current formula. But perhaps its most urgent recommendation was to discontinue Great Recession-era cost reduction measures.
These 2008 cost reduction measures came to be known as the "support cap," which was intended to reduce funding during the historic decreases in state revenue that occurred during that economic downturn.
"But that was a long time ago," Fitzgerald said. "It's time to get rid of something that's been in place for 15 years."
Richards said the support cap has made it necessary to use local funding for positions that the state would otherwise fund. Removing the support cap, Fitzgerald said, would return $515 million to Virginia school systems, which would be enough to reach the state's Standards of Quality level.
But he said most — if not all — districts across the state employ more staff than what the Standards of Quality mandates, so he said he hopes the General Assembly will consider reworking the Standards of Quality formula entirely.
"Our Standards of Quality are much richer than the state's because that's what our students need," Richards said. The board members agreed.
Richards said this year's state budget has a surplus that could range from $3.5 billion to $5 billion, so there's no reason the General Assembly can't act.
Board member Kaylene Seigle asked if the General Assembly supports the commission's recommendations, and Richards said lawmakers have incrementally increased the support cap since the Great Recession to provide more funding for schools, but it hasn't been eliminated.
"There appears to be at least a general understanding of the problem, and there seems to be general support of releasing some of that money [from the support cap]," Richards said, "but we're recommending — along with every other school division — that the cap be eliminated completely."
Richards added that more funding doesn't necessarily raise salaries but is instead intended for hiring more staff members.
"A lot of concerns we've heard from staff…has to do with this lack of support, andI think the state needs to really take advantage of the [budget] surplus and address this," Richards said. "As the JLARC chair has eloquently reviewed, the whole system needs to be redone."
Board member Andy Kohen concurred.
"It seems to be crucial that we take a position, a stance, on this," Kohen said. "And that's why I'd be in favor of endorsing the statement and resolution here."
---
Thanks for reading The Citizen, which won the Virginia Press Association's 2022 News Sweepstakes award as the top online news site in Virginia. We're independent. We're local. We pay our contributors, and the money you give goes directly to the reporting. No overhead. No printing costs. Just facts, stories and context. We value your support.