By Ciara Brennan, contributor
Caf2Code, a Harrisonburg-based software development company and business-to-business consultancy, has ambitions of expanding its workforce in the Valley especially after receiving a prestigious designation from Microsoft this year.
"It's a reliable job market and it's a lucrative career," founder and CEO Benjamin Breeden said.  "And it's also a market where there's not enough talent to deliver the overall pipeline of work that needs to be delivered."
Caf2Code specializes in enterprise resource planning (ERP), a software system that is "sometimes described as 'the central nervous system of an enterprise,'" according to enterprise application software company SAP. "An ERP software system provides the automation, integration and intelligence that is essential to efficiently run all day-to-day business operations."
"All businesses have money that comes in, money and goods that move around, and money that goes out," Breeden said. "Not a lot of people know what an ERP is, but all businesses have an ERP — even small businesses."
Caf2Code has 14 full-time employees, half of whom reside in Virginia. Four — nearly the entire executive team — live in the Harrisonburg area.
"There's talent here, and a lot of it's transferable — technical skills we can teach," Breeden said. "We have two values, integrity and drive. If you've got that, and a little bit of technical skill, we can make a consultant out of you."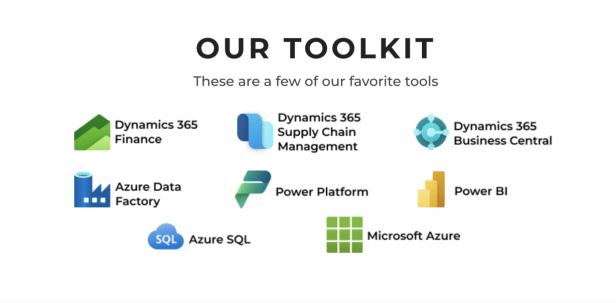 A 'reluctant entrepreneur'
In 2017, Breeden, who graduated from James Madison University with a computer science degree, had 12 hours to form a legal entity so he could work on a project that a former boss had floated to him. He came up with the name Caf2Code, after the quip that software developers turn caffeine into code.
"I figured I'd never put it on anything but like an invoice to a customer," he said. "I really never meant to be a public facing entity."
That changed three years later in March 2020 as he watched members of his network getting laid off, while he was struggling to keep up with a flood of work coming in.
"People were pretty desperate for work, and people also needed to work remotely to be in a safe environment," he said. He decided to restructure the business to expand operations, serve more clients and create more job opportunities.
"At that point in time, it felt kind of like a moral imperative," Breeden said. "I became a reluctant entrepreneur, if you will."
A year later, Caf2Code had hired nine new employees and achieved Microsoft Gold Partner status, the then-highest level of certification for Microsoft Partners. The designation recognized the top 1% of Microsoft Partners and allowed businesses to showcase their areas of expertise to clients, access additional resources and receive advanced tech support from Microsoft.
That same year, Caf2Code was nominated for the 2021 Emerging Business Award by the Shenandoah Valley Technical Council. While another business received that award on Tech Nite, Caf2Code took home the People's Choice Award by vote of banquet attendees and community members.
A reputation for "saving the day"
Caf2Code's clients include Algood Food Company, a packager of private label peanut butter, jellies and preserves based in Louisville, Kentucky, and PolyQuest, Inc., a South Carolina-based manufacturer and distributor of virgin and recycled resins.
Colin Greenwell, an information system manager at PolyQuest, said his company's relationship with Caf2Code began two years ago this month, after his team experienced an "extremely rocky go-live" with another vendor. In the software world, a go-live date is the point at which code migrates from a test environment to the public sphere, where it is officially available to users.
"We had a lot of issues that came up," Greenwell said. "And ultimately, our partner that we had at the time was not supporting us — not putting us in a position to do well."
PolyQuest initially hired Caf2Code on a trial basis in August 2021.
"There are a lot of implementations that don't go well for various reasons," Breeden said. "And so we have established a reputation for coming in and saving the day, doing remediation projects, rescue projects."
Today, Greenwell credits the "boutiquey" software firm with getting their processes back to "stable grounds." On Jan. 1, 2022, PolyQuest officially adopted Caf2Code as its vendor.
In Greenwell's experience, massive software conglomerates — the "big time players" — are rigid in their problem-solving. "They'll meet with you, but then almost everything you say goes in one ear and out the other."
Caf2Code's smaller size gives it an edge.
"I think where they are really making a niche for themselves is that they can operate in a much [more] nimble, quicker process than almost any of these other big time players can do."
The firm also prizes honesty, which can sound quaint in the modern business world but can go a long way with clients.
When PolyQuest was redoing its warehouse management process, Greenwell reached out to Caf2Code to discuss best practices. Greenwell said Caf2Code was upfront about not having expertise in this area. And instead of "doing something that they don't really know or Googling it or whatnot," Caf2Code sought out a specialized subcontractor to fill the void, Greenwell said.
"It's something I've never really seen," Greenwell said.
The designation
Today, Caf2Code is one of the first and smallest firms globally to meet the stringent requirements of the Microsoft Solutions Partner Designation for Business Applications.
"It's a milestone for us," Breeden said.
Last October, Microsoft retired its Silver and Gold Partnership programs and adopted a new, more rigorous Solutions Partner Designation framework. Before the transition, Microsoft had hundreds of thousands of partners worldwide.
Then, in February, Microsoft selected Caf2Code as one of 11 firms for the 2023 Microsoft Emerging Partner Cohort for Business Applications.
"I think the [Silver and Gold] Partners Program was often seen as, 'What can Microsoft do for me?'" Breeden said. "And I think it's important that it's a two way street, and the partners that were invited to this cohort, I think we're partners that recognize that it's a two way street."
That cohort is composed largely of businesses that specialize in enterprise resource planning.
"It's a friendly bit of competition," Breeden said.
This designation is based upon a complex metric of performance, skillset and customer success. Firms must receive at least 70 out of 100 points to qualify for the designation.
Breeden said his team's performance is balanced across all three categories — "and that's not true of most partners our size in our space."
Going forward, the designation will set Caf2Code apart from its competitors by showcasing its "core competencies" to its clients. It also codifies Caf2Code's close, collaborative relationship with Microsoft.
"For me, and I think for everyone here at PolyQuest, it's an important piece for them to have that recognition," Greenwell said. "I know what goes into it. It's not easy, and there's a lot that they have to prove out. It means a lot for us."
Breeden said in the future his team will likely specialize further in data and AI.
"Making AI that is aware of the context and the importance and is also secure is really critical right now," Breeden said. "I don't look at AI as a boogeyman that's coming to replace a bunch of jobs, but the person who's using AI who has your job title may replace the person who's not using AI who has your job title."
With his employees fielding constant calls from recruiters, Breeden said retaining employees requires more than competitive pay — it also means offering an attractive, sustainable lifestyle.
"We strive to establish the work life balance that is not present in our field right now," he said. Benefits include fully remote work, flexible hours, generous time off, one flex day a month, and they aim for a 40-hour work week cap. 
"In the long term, we have a lot of plans for building out more of the business here," Breeden said.
"The designation is almost symbolic in a way. It's really a turning point that marks where we're at with the evolution of our business. It's a good time to announce we're here."
Correction: This story was updated to reflect that Caf2Code offers one flex day a month, not a year.
---
Thanks for reading The Citizen, which won the Virginia Press Association's 2022 News Sweepstakes award as the top online news site in Virginia. We're independent. We're local. We pay our contributors, and the money you give goes directly to the reporting. No overhead. No printing costs. Just facts, stories and context. Thanks for your support.