Harrisonburg voters on Nov. 6 get to weigh in on races for a U.S. Senate seat, the 6th Congressional District seat, two city council positions and three school board members.
The Citizen is publishing the Harrisonburg community voter guide produced by the James Madison Center for Civic Engagement and the students in JMU Professor Andreas Broscheid's honors political science class, who developed the questions for the candidates and compiled all the answers. 
You can download a PDF copy of the Harrisonburg Voter Guide, which includes all the candidates' answers to questions about their qualifications, priorities and key issues, such as health care, immigration, guns, student debt and local taxes and budgeting. You can also find that voter guide along with all The Citizen's campaign coverage in each race on our "Harrisonburg's Election 2018" page.
Below are summaries for each race, but please download the PDF for all the details and candidate answers. 
Harrisonburg City Council
The City Council is the elected governing body of the City of Harrisonburg and is made up of five members elected at-large. This means that the city has no wards or districts and that all members represent all citizens equally. You may contact any city council member about any issue regardless of where in the city you live. Harrisonburg City Council hires and supervises a full-time city manager who oversees day-to-day city operations. City Council also approves a city budget, as well as zoning, land use and a Comprehensive Plan. It oversees city revenues, and creates and passes city laws.
In the full voter guide, the five city council candidates responded to questions about their qualifications, as well as:
How they would involve citizens in the decision-making process;
Their top priorities, if elected;
How the city and James Madison University can partner;
And specific plans for the city's budget and taxes.
The Five Candidates for Two Available Seats: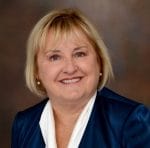 Independent Candidate Carolyn Frank, originally of Elkton, Virginia, was Harrisonburg's first female mayor and served 8 1/2 years on the city council. She has received training and education on holding a public office from attending yearly Virginia Municipal League Conferences, and her top priority as City Council Member is to address the increasing fiscal stress of Harrisonburg.
Email: [email protected]
Website: www.carolynwfrank.com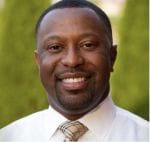 Democratic Candidate Chris Jones originally from Danville, Virginia, is an incumbent city council member, who formerly served as mayor of Harrisonburg and senator of James Madison University Student Government Association. Although he has many, his top priority as city council member is to partner with the school board to end the overcrowding of Harrisonburg High School.
Email: [email protected]
Website: votechrisjones.com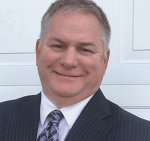 Independent Candidate Frank McMillan, originally from Grottoes, is a District Manager at Kelly Services who has served with local branches of the United Way, Rotary Club, Police Advisory Board, and various other nonprofits. His top priority as City Council Member is to utilize his background as a community-oriented businessman to ensure the fiscal sustainability of Harrisonburg.
Email: [email protected]
Website: https://www.mcmillan4citycouncil.com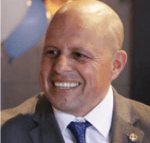 Democratic Candidate Sal Romero Jr. of Harrisonburg is the coordinator of family and community engagement for Harrisonburg City Public Schools. He has served as school assistant principal, director of a before and after school program, founder of Latinos del Valle, and member of the Virginia State Board of Education. His top priority as city council member is to aid in the collaboration and compromise of all voices represented on the Harrisonburg City Council.
Email: [email protected] and [email protected]
Website: Salromero.org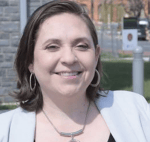 Independent Candidate Paloma Saucedo originally of Saltillo Coahuila, Mexico, made Harrisonburg her home in 2010. She is a specialist at Crossroads Counseling Center and a member of local Latino groups defending DACA (Deferred Action for Childhood Arrivals) and TPS (Temporary Protective Status) holders. Her top priority as city council member is to improve the working conditions of citizens serving in Harrisonburg's agricultural, cleaning, and poultry industries.
Email: [email protected]
Website: http://palomasaucedo.org
6th U.S. House District
James Madison described the U.S. House of Representatives as a legislative body with "an immediate dependence on, and intimate sympathy with, the people." Representatives are elected directly by the people and the Constitution requires that Representatives must stand for election every two years. These requirements make it a political institution that is responsive to the will of the people and that serves as a forum for their political priorities. Membership is based on the population of each individual state. By law, its current membership is set at 435 Representatives, plus nonvoting delegates from the District of Columbia and the U.S. territories. The House possesses the sole authority to impeach federal officials and, in the case of indecisive Electoral College results, to elect a president. While revenue and spending bills traditionally originate in the House, the Senate may amend them as with any other piece of legislation.
The 6th District seat has been held by Republican U.S. Rep. Bob Goodlatte of Roanoke since 1993. Goodlatte decided not to run again this year.
In the full voter guide, the two candidates responded to questions about their qualifications, as well as:
Their top priorities, if elected;
How the health care system should be changed;
Their views on guns;
What each candidate offers that the other doesn't.
The Two Candidates for the Open Seat: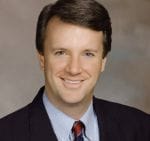 Republican Candidate Ben Cline of Lexington has been a member of the Virginia House of Delegates since 2002 and currently serves as chairman of both the Militia-Police Committee and the Conservative Caucus. His top priority as representative will be to listen to the citizens of the 6th District and advocate effectively on their behalf.
Email: [email protected]
Website: www.bencline.com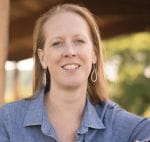 Democratic Candidate Jennifer Lewis of Waynesboro has served as chairperson of the Waynesboro Parks and Recreation Board, Chair of the Office on Youth Commission, and as a member of the Headwaters Soil and Water Board. Her top priority as representative is to tackle corruption present within the campaign finance system and the U.S. government as a whole.
Email: [email protected]
Website: jenniferlewisforcongress.com/
U.S. Senate
Regardless of size or population, each state has two senators, who serve six-year terms. Unlike the House of Representatives, where all members must stand for election every two years, only one-third of the Senate's seats are filled with each general election. In Federalist Paper No. 62, James Madison explained the unique nature of the Senate as the cautious, deliberative role it would play in American government. In theory, longer, overlapping Senate terms provide Congress with stability and continuity, and lessen the immediate pressure of public opinion on members of the Senate. Until the 1913 ratification of the Constitution's 17th Amendment, Senators were elected by the legislatures of their respective states. The Senate shares full legislative power with the House of Representatives. In addition, the Senate has exclusive authority to approve–or reject–presidential nominations to executive and judicial offices, and to provide–or withhold–its "advice and consent" to treaties negotiated by the executive. The Senate also has the sole power to try impeachments.
In the full voter guide, the three candidates responded to questions about their qualifications, as well as:
How their policies on immigrant and refugees will affect Harrisonburg, which is a refugee resettlement area;
How they would address burgeoning student debt;
Their top priorities, if elected.
Three Candidates for One Seat with an Incumbent: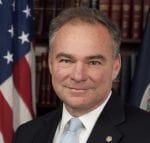 Democratic Candidate Tim Kaine of Richmond is an incumbent senator who formerly served as governor and lieutenant governor of Virginia as well as mayor of Richmond. His top priority as senator is to create economic opportunity for all Virginians by investing locally, valuing diversity and expanding the talented and educated workforce Virginia needs to successfully compete in the global economy.
Email: [email protected]
Website: www.timkaine.com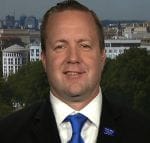 Republican Candidate Corey Stewart of Woodbridge is an international trade attorney and current chairman of the Prince William County Board of Supervisors. As chairman, he helped secure a triple-AAA bond rating for the county – one of only 36 jurisdictions nationwide to do so. His top priority as senator is to make the tax cuts from last year permanent.
Email: [email protected]
Website: coreystewart.com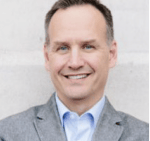 Libertarian Candidate Matt Waters of Alexandria has worked as a political consultant for more than 20 years and served as a fundraiser for several political campaigns. His top priority as senator is to reduce the debt by cutting government spending.
Email: [email protected]
Website: mattwaters.com
Harrisonburg City Public Schools Boards
Three following three candidates are running for three spots. For more information about them, see the voter guide document on our "Elections 2018" page.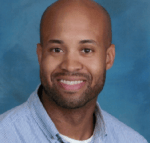 Obie Hill moved to Harrisonburg from Paterson, New Jersey in 2012. In the years since, he helped found the Bluestone Community of Helping Hands – for which he is the current coordinator – as well as Hill Valley Counseling Services, where he currently serves as Director. His top priority as School Board member is to deliver a high quality education tailored to the demographically diverse population of Harrisonburg students in an environment that is conducive to their needs.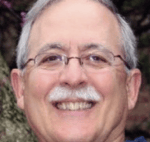 Andy Kohen, originally from Detroit, Michigan, is the current vice-chair of the School Board, Treasurer of the Board of Skyline Literacy, and Minor Officer in the local Democratic Party—a position he has held for the last nine years. His top priority as School Board Member is to treat education as the greatest investment Harrisonburg can make in its community.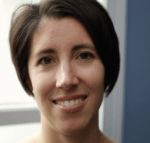 Kristen Loflin of Harrisonburg has served as treasurer for the Central Valley Counselors Association and as president of the Smithland PTO. Her top priority as school board member is ensuring equity for students, teachers, and staff, in addition to implementing educational programs that offer deeper mental and emotional support to students.
Acknowledgements:
This Student-Created Voter Education Guide is brought to you by:
Students of Professor Andreas Broscheid's Honors Political Science Class: Sophie Brause, Calvin Chenault, Kasey Clayton, Grant Colip, Kathleen Connor, Madison Dobscha, Madalyn Ferlazzo, Makeda Fikremariam, Michael Friedman, Aliyah Hall, Charlie Hines, Meredith Lawing, Abby Maltese, Eric Maxwell, Lindsey Monito, Riya Patel, Zach Pennycuff, Lauren Slaughter, William Tyler Strosnider, Ben Uehlinger; and by staff of the James Madison Center for Civic Engagement: Ysabella Chua (Design and Layout), Dr. Carah Ong Whaley.