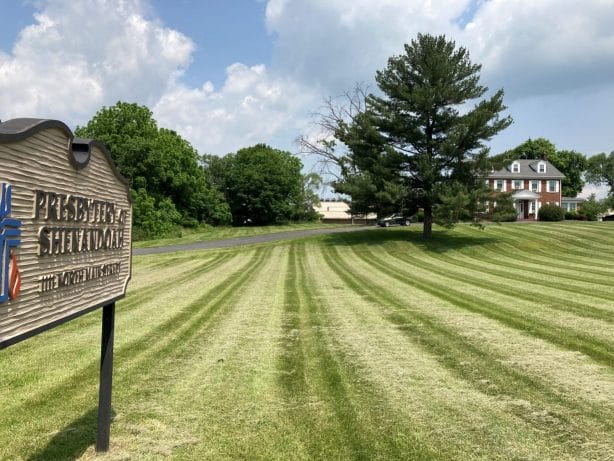 By Charlotte Matherly, contributor
Mayor Deanna Reed on Tuesday expressed concerns for Open Doors, the local low-barrier homeless shelter. The organization has shifted its shelter from several locations in recent years, from churches to JMU at the start of the pandemic to the former Red Front grocery store building, then back to JMU this summer. But come Aug. 15, Open Doors will once again be in the market for space to run the shelter.
Harrisonburg has purchased a permanent location for the shelter at 1111 N. Main Street, but the building is undergoing renovations and won't be up and running until sometime next year. Reed said she and the council are attempting to help Open Doors find a temporary location quickly but need help from the community.
"It's not just a city issue," Reed said. "It's a community issue, right?"
She asked the community to come together to find a solution. If one isn't found soon, Reed said, "there is a fear" that Open Doors will have to return to its pre-pandemic operation as a thermal shelter, which would be open only during the six months coldest months of the year.
Reed will host a public forum at 8 a.m. Aug. 22 in the council chambers to ask community members to work on potential solutions. While the new shelter will be permanent, she said, it's not an overnight fix.
"We still have some work to do," Reed said. "I'm calling on the county. I'm calling on the faith community. I'm calling on the business community."

Study on city workers' compensation progressing
The city is getting closer to finding out how its compensation for city workers, including first responders, compares to other similar communities and whether Harrisonburg needs to make adjustments. 
Brenda Turner outlined for the council the process for Harrisonburg's Classification and Compensation Study, a months-long analysis that Chicago-based consulting firm Baker Tilly has been conducting to determine how Harrisonburg city employees' salaries, benefits and working conditions compare to other places as well as recommendations for improvement.
Turner, the project manager, said final results will be presented to council late this fall. Baker Tilly is nearly finished with the first phase, data collection, and has gathered data on Harrisongburg employee salaries, the city's pay plan and policy, job descriptions and other factors, taking into account the level of each position and years worked, among other factors.
Following data collection, Turner said Baker Tilly will analyze information from 12-15 similar communities to determine how Harrisonburg compares. The firm also will assess city jobs using an evaluation tool developed specifically to measure the value of local government positions. That method looks at each position's required education level, experience, level of work, human interaction, physical demands, working conditions, independence, impact and supervision.
Also included in the study will be the development of a pay plan and recommendations to the council about how to improve Harrisonburg's classification and compensation system. Baker Tilly will then provide training to the city's human resources department on how to implement that system.
Although such studies haven't recommended any public worker's salary get decreased, Vice Mayor Sal Romero asked whether there could be situations in which the study finds a certain position is overpaid. Turner said that if there's an isolated instance, the firm will discuss next steps and considerations for how to address it. If there's a repeated issue, though, Turner said they'd advise the city on adjusting the current pay structure and policy.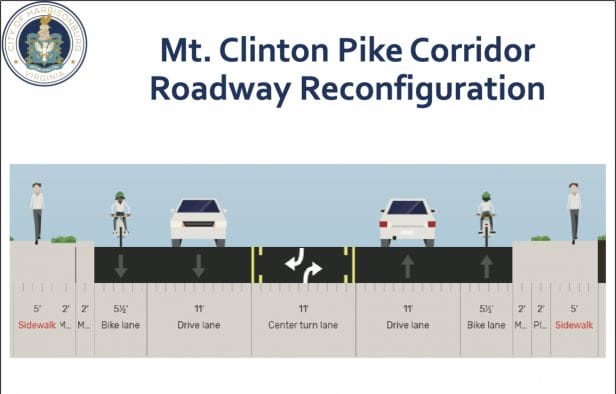 Feedback sought on local transportation needs
After hundreds of Harrisonburg area residents weighed in on long-term transportation needs, a regional planning organization highlighted several key projects aimed toward making the city safer and easier to navigate.
Ann Cundy, director of transportation for the Harrisonburg-Rockingham Metropolitan Planning Organization (HRMPO) told the council that two of the most important projects were a shift to a narrowed three-lane Country Club Road with a sidewalk, shared use path and a roundabout, as well as a plan for a sidewalk and bike lanes on North Main Street. The city's director of public works, Tom Hartman, mentioned the Main Street reconfiguration at a recent council meeting as one of the seven projects in the city's application to the state for grant funding. Cundy said she wants all seven of those projects to be included in the 2045 long range plan.
The HRMPO, a regional transportation planning organization, serves Harrisonburg, Rockingham, Bridgewater and Mt. Crawford. It looks at large-scale regional transportation issues and projects, and it maintains a 25-year plan for local transportation needs, which Cundy said encapsulates all modes of transportation and must be updated every five years to keep federal funding. Earlier this year, more than 600 residents submitted answers to a survey about the areas transportation needs, Cundy said.
Now, the organization's project list — the draft Universe of Projects, Cundy called it — is focused on feasible, attainable solutions.
"It's not just a wish list," she said.
A new survey seeking feedback on that Universe of Projects is available through Sept. 16. HRMPO will seek to gather more feedback by hosting open house meetings Aug. 18 and Aug. 31, as well as at community events, like the Rockingham County Fair, each weekend in August.
Activist suggests ways to make city less car-centric
As part of the council's recent focus on energy and environmental policies, a local environmental activist implored the council to consider how to shift Harrisonburg's infrastructure away from automobiles.
Tom Benevento — who is co-director of Vine and Fig, a local nonprofit sustainable living community — suggested options, such as eliminating minimum parking requirements on residential buildings and shutting off some streets for pedestrian use only.
Benevento, whom the council invited to speak Tuesday, said the current U.S. transportation model is focused on cars and car owners, but vehicles are a major contributor to greenhouse gas emissions.
Benevento said in Virginia, the No. 1 emitter of greenhouse gasses, at 48%, is transportation. Car-centric transportation increases the footprint of urban areas, traffic and infrastructure costs. Annual spending on transportation allocates 91% of funds to infrastructure like parking and traffic services that support vehicles. Benevento also said the current model is inequitable because transportation is second only to housing in terms of household expenses, according to the U.S. Bureau of Labor Statistics.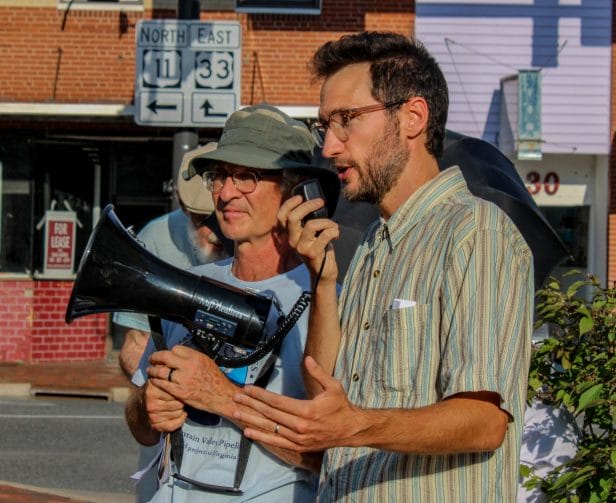 This is why Benevento said he pushes for clean, active and accessible transportation, or CAAT, as he calls it, such as biking, walking and encouraging use of public transportation. Doing so saves money, reduces greenhouse gas emissions and improves quality of life, Benevento said.
Benevento suggested eliminating city policies requiring some residential buildings to allot two parking spaces per resident, even if some residents don't have cars, leaving that space unused. He also encouraged Harrisonburg to follow Staunton's use of removable posts to block off sections of streets to allow full pedestrian use.
Council members said were intrigued by the idea and talked about the possibility of blocking off sections of streets for one day or week at a time as a transition period — perhaps during First Fridays downtown, Dent said.
Mayor Deanna Reed said she wasn't completely sold on the initiatives Benevento presented.
"This is baby steps for me because you're not just gonna get me out of my car," she said. But she added that he brought new ideas for the council to consider.
Benevento assured Reed that the objective isn't to get rid of all cars.
"It's not to say that cars have to be completely out of there," Benevento said. "Somehow we have to rebalance."
Council member Richard Baugh pointed out how most people still tend to think with a car-centric mindset. Whenever council hears proposals for new developments, he said, some have a "knee jerk reaction" and are concerned that Harrisonburg's roads and infrastructure can't handle increased traffic or use.
---
Journalism is changing, and that's why The Citizen is here. We're independent. We're local. We pay our contributors, and the money you give goes directly to the reporting. No overhead. No printing costs. Just facts, stories and context. We're also a proud member of the Virginia Press Association. Thanks for your support.