By Eric Gorton, senior contributor
Difficulty hiring paramedics for a new kind of position has slowed the Harrisonburg Fire Department's endeavor to implement a community paramedicine program.
A year ago, HFD received a $600,000 grant from the federal Bureau of Justice Assistance to launch the program that, in part, aims to reduce the number of mental health calls that law enforcement agencies must handle.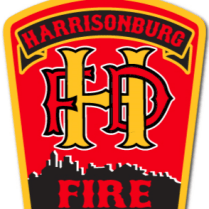 "The last thing that we should be doing is sending law enforcement to individuals experiencing mental health emergencies," Harrisonburg Fire Chief Matt Tobia said in a recent interview. "We should be sending community paramedics and social workers. That's what we are trying to do."
The grant provides $200,000 a year for three years and will cover about 95% of the costs to launch the program. Initially, that meant covering the salaries and benefits of two full-time community paramedics, but now the fire department is considering hiring just one full-time community paramedic and offering a higher starting salary.
"We are going to have to be realistic about what we are going to pay these individuals. Compensation is going to have to be higher than what a new paramedic is going to make," Tobia said. "We're looking for somebody with at least five years of experience and some understanding of the complexities around the issues."
New paramedics just out of school, with far less training and experience than paramedics in community paramedicine programs, can earn $50,000 a year, he said, and that's what the city was offering when it first advertised the positions last summer.
Only a few people applied for the jobs and none of them remained interested enough to be interviewed, Tobia said.
"We probably will need to offer more in the range of $65,000 for one full-time paramedic," Tobia said.
Tobia also said the city will adjust its approach to recruiting for the positions, including targeting alumni of colleges and universities with paramedic programs.
"Quite honestly, the traditional model of recruitment for jobs is not going to work for this position," Tobia said. "We're going to have to go out and sell the position more effectively."
And there's plenty of competition to fill paramedic positions. "It truly is a crisis to find, train and retain field individuals who want to work in emergency medical services," Tobia said. "It is a genuine crisis across this country."
An article published by The Pew Charitable Trusts quotes a survey by the American Ambulance Association that states the turnover rate in 2022 for full-time emergency medical technicians (EMTs) was 36% and for full-time paramedics, it was 27%.
The training to be a paramedic takes two years of additional schooling beyond what it takes to become an EMT, Tobia said. Paramedics who work in community paramedicine programs have additional training in helping some of the most at-risk individuals, such as people who are experiencing homelessness, who may have a substance dependency, who may have a criminal history and who may also have severe mental health issues.
"Most people who get into the field of emergency medical services acknowledge that they're going to encounter that class of individuals momentarily, oftentimes only when they're in crisis and only for the period of time that you have to take them to the hospital," Tobia said. "We are seeking very, very specialized individuals who are willing and interested in making a difference in the lives of individuals who are truly at risk but also are the most frustrating class of patients that you might ever encounter. They have very significant trust issues."
The HFD has 69 full-time firefighters and about 25 of them are also paramedics. But the department needs those paramedics to continue running fire calls because they function as both firefighters and paramedics.
"If I pull a firefighter-paramedic off of a fire engine and I replace him with a firefighter-EMT, now I'm lowering the level of service, I'm decreasing the number of paramedics available to provide 911 service in the name of getting this program up and running, and as critical as this program is, I have to also be able to provide 911 service. They are equally important," Tobia said.
With two paramedics, the plan was to operate the service 12 hours a day, seven days a week. Tobia is hoping that can still happen, but it could require part-time paramedics handling the hours that would have been worked by the second full-time paramedic. In a worst-case scenario, he said, the department might have to scale back the number of hours it can run the program to keep it within the budget of the grant.
"The city has been extremely gracious to let us explore this program. I'm mindful of not adding a tax burden on the community until we've been able to prove its value," Tobia said.
The program will launch next month with a pair of part-time paramedics who have full-time jobs working as firefighter-paramedics in other fire departments in the region. Adam Nulty and Dustin Wampler will each work 12 hours a week to get the program up and running.
"What I think we're really going to be doing over the next couple of months is getting those two individuals to write our protocols and build the basis of what the program is going to look like while we continue to recruit for a full-time person or persons," Tobia said.
Wampler has been a firefighter for nearly 21 years and became a paramedic in 2015. Despite having another job that averages more than 50 hours a week, he said he was motivated to help start a program that could pave the way for other localities and to help people who need it.
"It will provide much needed resources to persons previously unable to have their specific needs met," he said in an email.
Nulty has been a firefighter-EMT since 2007 and became a paramedic in 2014. He said in an email that he has a variety of experience assisting and developing programs, including programs related to EMS education; protocol development; and EMS quality and assurance.
"The Community Paramedic will function in a completely different way than a typical 911 Paramedic. I am looking forward to the change and the unique challenges that this position will present," he said.
Nulty also said he hopes to be part of creating a program "that has a significant, positive impact on the Harrisonburg community."
The program's slow start should not affect the length of the grant. HFD has not spent any of the money yet and has been filing quarterly status reports since receiving it, Tobia said. The three-year time limit will begin once Nulty and Wampler begin working.
"I anticipate it will be six months of development time before we push the button on saying that the community paramedic is available to respond on calls," Tobia said. "We knew there would be challenges getting the program up and running."
Anyone interested in more details about the position can contact the fire department at 540-432-7703.
---
Journalism is changing, and that's why The Citizen is here. We're independent. We're local. We pay our contributors, and the money you give goes directly to the reporting. No overhead. No printing costs. Just facts, stories and context. We're also a proud member of the Virginia Press Association. Thanks for your support.