Tag:
Gemeinschaft Home
Page 1/1
Charles Kelly was arrested for the last time in August 2001. He'd been incarcerated for a few different stints over the years because of his cocaine and heroin addictions. This time, he had a two-year sentence to serve – the final six months of which he spent at Gemeinschaft Home in Harrisonburg, a therapeutic residential program for those under court supervision or leaving incarceration.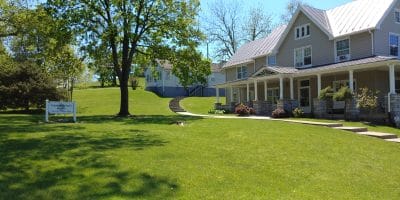 Josh Williams said the uneasiness set in with all the news coverage at the start of the COVID-19 pandemic. It really hit home when a fellow resident was diagnosed with the disease and Gemeinschaft Home went into quarantine.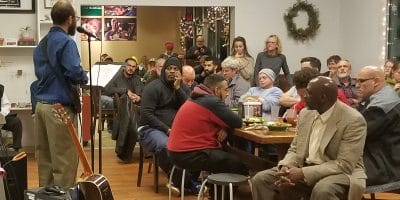 Male residents of the Gemeinschaft Home — a halfway house — created powerful songs and emotional messages after teaming up with JMU music and social work students. The result was Story Table, in which many of those stories and songs were shared Monday night at Merge Coffee Co. and Bowl of Good.