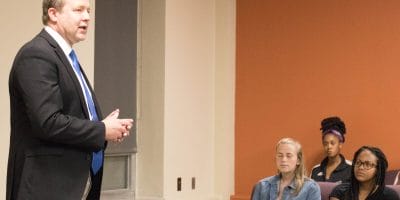 Facing more than 40 JMU students in Eagle Hall's common room Wednesday evening, Republican U.S. Senate candidate Corey Stewart offered a brief pitch, then opened it up for students to throw it right back at him.
 "No softballs," he said.
Kelly Ryan, a freshman political science major, obliged. She asked Stewart about his call for blocking federal funding to Planned Parenthood.
...