Happy New Year! Now that 2018 is officially history, it's time to look forward at some of the key questions and issues facing Harrisonburg in the new year. Here are 19 storylines The Citizen will be following in 2019 (not ranked in any way but numbered to make sure we did, in fact, get to 19):
1. One of the first orders of business for the newly constituted Harrisonburg City Council is selecting a mayor. Traditionally, the five members of the council — which selects the mayor every two years from among their ranks — elevates the person with highest vote total from the previous election. So Sal Romero, the top vote-getter in November, is poised to become mayor. If tradition holds and Romero accepts the nomination, he will become Harrisonburg's first Latino mayor. Then the hard work begins. Romero promised to meet with members of the community and to speed up the date for the new high school construction. Will he be able to keep both promises?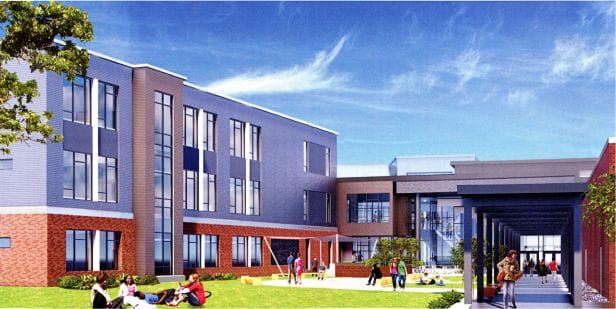 2. Speaking of the city council, if the winners of last year's council race — Romero and Chris Jones — get their way, construction of the new high school could accelerate. Opening of Harrisonburg's second high school was initially proposed for 2021, then bumped back to 2023 in the plan that passed council last January but could move up to 2022 if the council wills it. If there ever was a perfect setup for a witty line about 20/20 vision, this is it; comments are open below.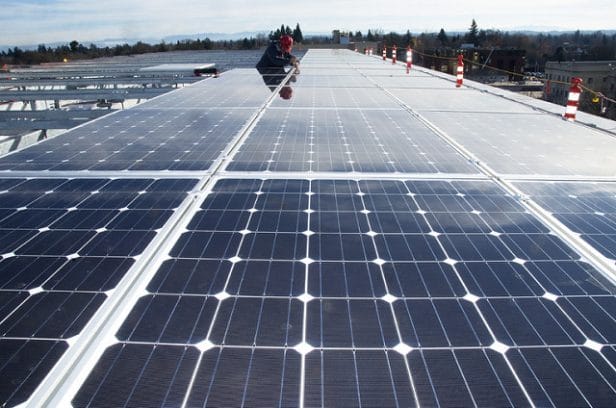 3. Meanwhile, the Harrisonburg school board will soon negotiate a final contract for its ambitious plan to install 4MW of solar panels on several city schools. The city council has given preliminary endorsement to a citizen-created plan calling for a local transition to 100 percent renewable energy by 2050. Appointments to the Harrisonburg Electric Commission are drawing new scrutiny, so 2019 is shaping up to be a big year for the local effort to transition to renewable energy.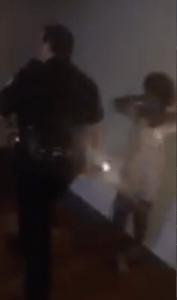 4. 2018 ended on a tense note for police-community relations, after response to a noise compliant culminated in a black woman being tased and charged with multiple felonies. A cell phone video of the arrests made the rounds, which sparked a protest on Court Square. New Police Chief Eric English released body camera footage that – depending on your general take on modern American policing – either totally did or totally didn't justify what happened. Against that backdrop, English will soon conclude a systematic review of all departmental policies he began last year after arriving to lead the Harrisonburg Police Department.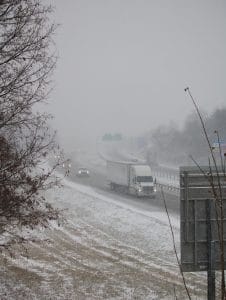 5. After spending the second half of 2018 studying problems along I-81, state transportation planners have proposed $2 billion of spot improvements to reduce congestion and improve safety and recommended two options for funding them: tolls or taxes. This year, state lawmakers will be responsible for putting those plans into some kind of action – or not.
6. Look for I-81 to also be a theme (among other campaign issues) in this year's 26th House of Delegates District race. Republican Delegate Tony Wilt, first elected in 2010, is running again. So are the two Democrats, Brent Finnegan and Cathy Copeland, who ran two years ago. But first, area Democrats have to figure out how select their nominee, whether through a firehouse primary like last time or by joining the statewide primary. Then the November election looks to be competitive with Democrats showing a strong performance in Harrisonburg and Republicans dominating the Rockingham County precincts.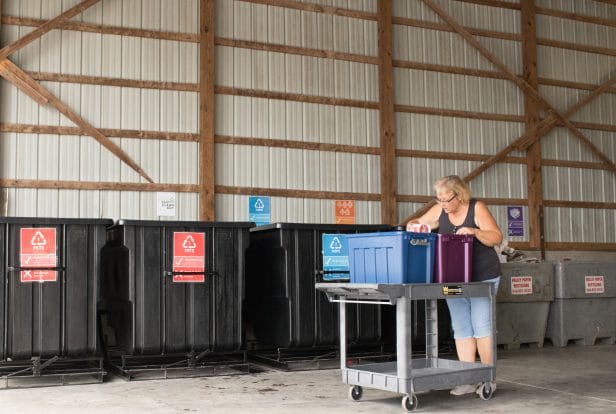 7. After Harrisonburg's single-stream recycling program ended abruptly in spring 2018 (doesn't it seem like years ago?), the city created a recycling convenience center off Beery Road for residents to drop off their cardboard, cans, bottles and various plastics sorted by number. So are Harrisonburg residents really doing this regularly and is schlepping our milk jugs, beer cans and old print-outs of The Citizen's articles to Beery Road each week the reality for the foreseeable future?
8. With the average home sale price in Harrisonburg well over $200,000, affordable housing remains scarce. However, the council this fall rejected a proposal to allow an affordable housing development to go forward in the Northeast neighborhood, in part, because the Northeast neighborhood has become the destination for the few affordable housing developments that have gone forward. As Harrisonburg continues to grow, can people afford to live here?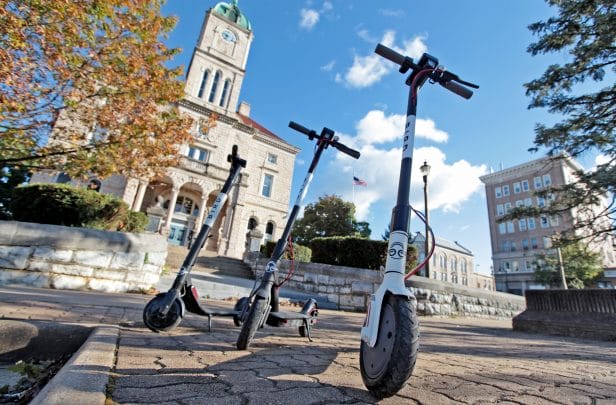 9. So. Many. Scooters. The council's still trying to regulate them, such as requiring children to wear helmets and allowing police to enforce the no-riding-on-the-sidewalks rule. But the Bird and Lime-S scooters might only be the start. Lime-S also offers bike sharing, which could be next level of public sharing in transportation that's transforming how we get around Harrisonburg.
10. All those scooters and bikes are arriving just in time for the adoption of the city's new comprehensive plan in which city planners are incorporating bike lanes and re-tooling zoning laws. The plan — a map for how city leaders anticipate future needs — will move Harrisonburg toward more mixed-use zoning use and will guide future leaders on incorporating various transportation and living needs. There are not yet any "scooter only" lanes in the plan, though.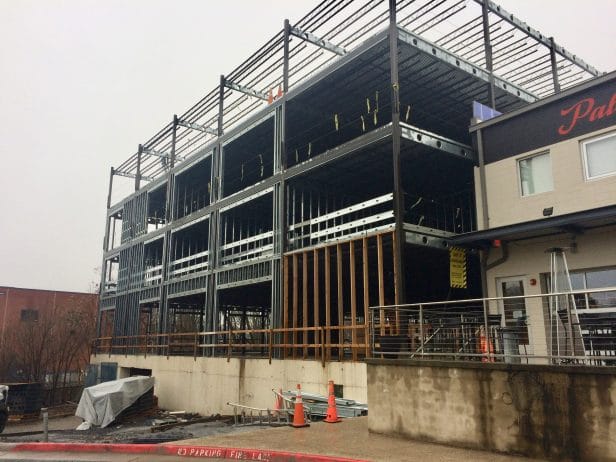 11. Meanwhile, construction in and around Harrisonburg is booming even after the new Aldi opened. JMU, alone, is keeping a fleet of bulldozers and cranes in operation. A new convocation center, a massive residence hall, a new College of Business building and a dining facility are all in the works. Meanwhile, around downtown, the Icehouse complex is getting bigger and new businesses seem to be popping up in the downtown every month.
12. The council also will be addressing how to regulate AirB&B properties. Currently illegal under city ordinances, the council is looking into two categories to regulate and tax short term rentals: a "home stay" use and a "short-term rental" use. Will something get passed or could it get torpedoed with bad reviews?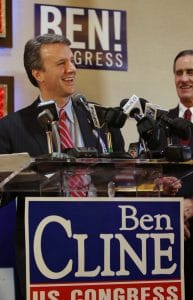 13. For the first time since 1992, someone other than Bob Goodlatte will head to the U.S. Capitol to represent Harrisonburg and the rest of Virginia's 6thCongressional District. Ben Cline, an attorney and former state delegate from Lexington, will fill those shoes. But he enters the U.S. House as part of the Republican minority at a time of discord and division, making an already challenging job that much tougher for a freshman congressman. He'll also arrive Jan. 3 amid a government shutdown. Plus, he has to drive up I-81.
14. Fighting over a wall at the southern border isn't the only immigration-related policy sending ripple effects across the country. Harrisonburg serves as a designated refugee resettlement area. But the Trump administration's restrictions on refugees has led to the fewest number of refugees the U.S. has taken in since 1977 even though the UN estimates the number of refugees worldwide has swelled to 25.4 million. And some of the other immigration policies continue to spill into Harrisonburg politics. For instance, in the fall council races, candidates debated whether the city should call for the closure of the Immigration and Customs Enforcement office in Harrisonburg. So how will those issues continue to play out?
15. Harrisonburg and Rockingham County are among Virginia's many childcare deserts, in which demand for day care far outpaces available spots. But regulations on the local and state level make it difficult for local day care providers to expand. Will someone (anyone?) figure out a way to address that or will employers just have to be generous about making every day Take Your Child To Work Day?
16. While President Trump has signed into law a federal criminal justice reform package, advocates on the local level want changes here. Among the big changes local activists have called for in 2019 are the elimination of a $1-a-day fee at the local jail for prisoners to access the commissary and the hiring of a criminal justice planner to track incarceration data and recommend strategies to make the justice system more effective, just and humane. The Harrisonburg City Council, Rockingham County Board of Supervisors, Sheriff Bryan Hutcheson and the Community Criminal Justice Board –– an advisory body –– all have roles in making those decisions.
17. Beyond figuring out what to do with recycling and the long-term potential of more solar energy, city leaders have been asked to take steps to cut down energy use, total waste and greenhouse gas emissions in Harrisonburg. The Environmental Performance Standards Advisory Committee offered a comprehensive proposal this fall, which the council will continue discussing in 2019 — including whether to create a new "sustainability coordinator" position.
18. An archaeology team determined late in 2018 that the Thomas Harrison House was not, in fact, Thomas Harrison's house or was even built in Harrison's lifetime. Further evidence supports the theory that the home was a dwelling for enslaved people. But the city and the Margaret Grattan Weaver Foundation already pledged $1 million to learn the full history and turn the home into a museum of the city founder's life. So will city leaders scrap the museum or change the vision for the Not Thomas Harrison House?
19. How will news continue to evolve in Harrisonburg? 2018 saw changes to the Daily News Record's staff as its new owner, Ogden Newspapers, took over, and WMRA (with whom The Citizen has a partnership) had another strong year of community support. Oh yeah, and The Citizen So what will 2019 bring? Shameless plug: Keep reading The Citizen to find out, and please share our work with your friends and neighbors.