Category:
Harrisonburg Politics
Page 20/20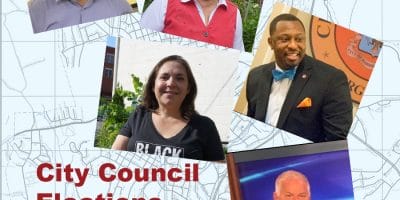 This November, Harrisonburg voters will choose two candidates for city council out of a field of five: two Democrats, three independents but, for the second straight election, no Republican. A Republican last ran for city council seat in 2014. 
Still, two of the independent candidates – Frank McMillan and Carolyn Frank – have embraced certain conservative philosophies, such as wanting to reduce the tax burden. A third independent, Paloma Saucedo, is running on a progressive platform. 
That has the Democratic candidates – Chris Jones and Sal Romero –  facing independent opposition from both ends of the political spectrum. 
...